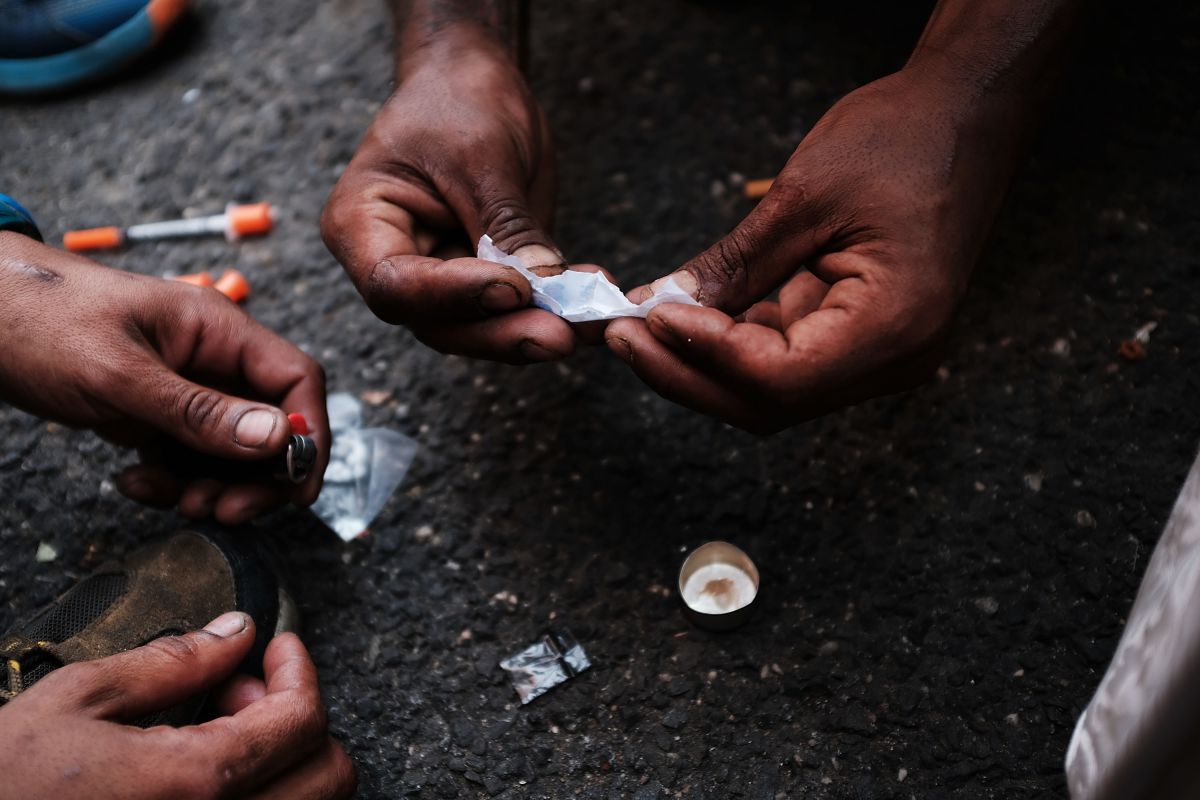 To combat the grave Opioid Crisis Gov. Kathy Hochul signed a package of new legislation Thursday with the goal of reducing drug-related overdose deaths across New York State and helping addicts recover.
"Addiction can affect any family, suddenly and hard; those who are trapped in a vicious circle are not to blame, "said Governor Hochul during the signing of the important measure, which was carried out in the John Jay College. "This is a personal battle for me and I am proud to be able to combat the opioid crisis by signing these bills. It is not embarrassing to seek help for substance use and I want all New Yorkers to know that we are here for them. Treatment must always be accessible to those who need it ", added the official.
The package consists of five measures, including drug-assisted treatment for incarcerated people, the decriminalization of the possession and sale of hypodermic needles and syringes, and a judicial diversion program for certain felony offenders, among others.
Measures
S.911 / A.2354: refers to the possession of opioid blockers
S.1795 / A.533 relates to the establishment of a program for the use of medication-assisted treatment for incarcerated persons
S.2523 / A.868: Decriminalizes the possession and sale of hypodermic needles and syringes
S.6044 / A.128: Establishes an online directory for opioid blocker distributors
S.7228 / A.5511: Relates to a judicial diversion program for certain felony offenders
Kayla Simpson, Prisoner Rights Project Attorney at The Legal Aid Societand, highlighted the signing of the measure by Governor Hochul.
"For too long, our clients incarcerated in state prisons have been denied access to medications that are widely recognized as the primary care measures for opioid use disorder. This barrier to access to treatment has forced our clients to suffer unnecessary suffering, destabilizing their recovery and serious risk of overdose and death, "said Simpson.
Senator Gustavo Rivera He also praised the help that New Yorkers affected by the opioid crisis will receive.
"As we face a growing public health crisis with rising overdoses and increased substance use amid the stress of a global pandemic, New York law must adopt harm reduction measures that will truly save lives and protect our communities. Gov. Hochul made a pivotal decision to help New Yorkers fighting substance use by enacting a number of measures, including my bill to decriminalize syringes, that move us away from criminalization and closer to treatment effective. I look forward to continuing to collaborate with the Governor and harm reduction advocates to promote compassionate and health-focused efforts to end the overdose crisis in our state, "Rivera said in a statement.

eldiariony.com
Eddie is an Australian news reporter with over 9 years in the industry and has published on Forbes and tech crunch.