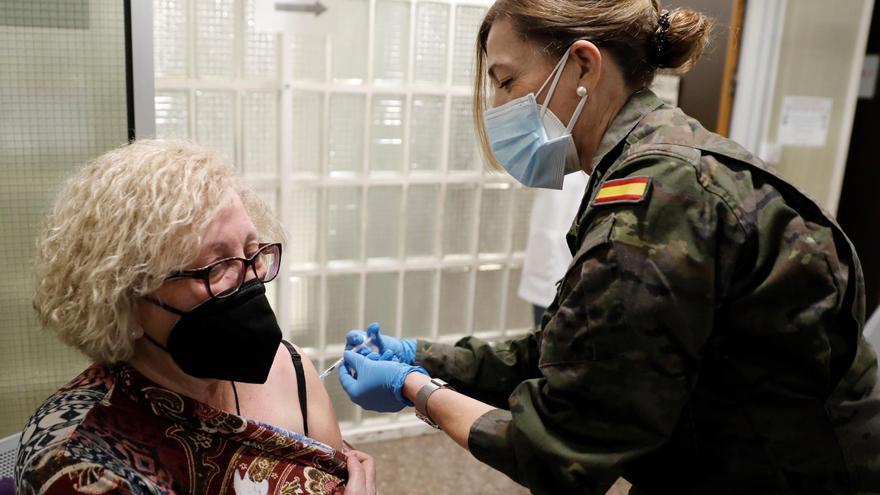 How curious and surprising. Yesterday I got the third dose of the vaccine and I have not noticed any change, I am still the same as before doing it. Even the same as before I put on the second and first.
I am not some kind of hero or saint; I never have been nor do I intend to be in the future. Nor have I suddenly become a responsible and caring citizen. I have been or at least I have tried to be all my life.
Likewise, I do not observe that my body has been covered with wool or that my hands and feet have become hooves. I am still a human being and not a sheep. I am not particularly brave, but I am not afraid of social or political pressure. I can assure you that I have overcome worse things. In fact, this has turned me into a somewhat rebellious person and with a very strong criterion.
So now you can save yourself the applause or insults as the case may be.
And it is that, although it may not seem like it, there is still a group (I hope numerous) that we do not believe in possession of the absolute truth, that we do not consider ourselves scientific experts and that we do not generate all our thinking around a political ideology.
A group that we listen to one another because we are full of doubts and questions; because we see it all too confused; because we do not deny the existence of the virus or see absurd conspiracies everywhere, but we also realize that there are things that do not quite fit; because we want to think about what to do with a certain calm (especially with regard to children); because we respect others and do not disqualify them for having one opinion or another; because we only know that we do not know anything, at least for sure, and we grant a vote of confidence to those who are assumed to know. Of course, very aware that this trust is not blind and has a limit (mine has just reached it).
In life, not everything is black or white, there is a very wide range of grays. The same goes for this topic. Not all of us who ask ourselves questions are deniers and anti-vaccines, just as not all of those who are very clear about getting vaccinated have been brainwashed or coerced.
I personally believe that this wide range of grays represents and preserves sanity, respect for others and the path to truth. The rest, black and white, is only hatred, injury, confrontation and serving not "disinterested" interests.
We are ordinary people who, faced with a tremendous and unknown phenomenon, do not know very well how to act.
We generally believe doctors, but we also see the big business of pharmaceuticals.
We are civilized people and we act in the most socially correct way even knowing that politicians are very clueless and as always playing in favor of their interests.
It costs a lot not to go black or white.
The only thing we can do is act with good will and the best that we know at all times trying not to politicize or impose our way of seeing things, and as I was telling you, that our position, whatever it is, is not a source of hatred nor division.

www.informacion.es
Eddie is an Australian news reporter with over 9 years in the industry and has published on Forbes and tech crunch.