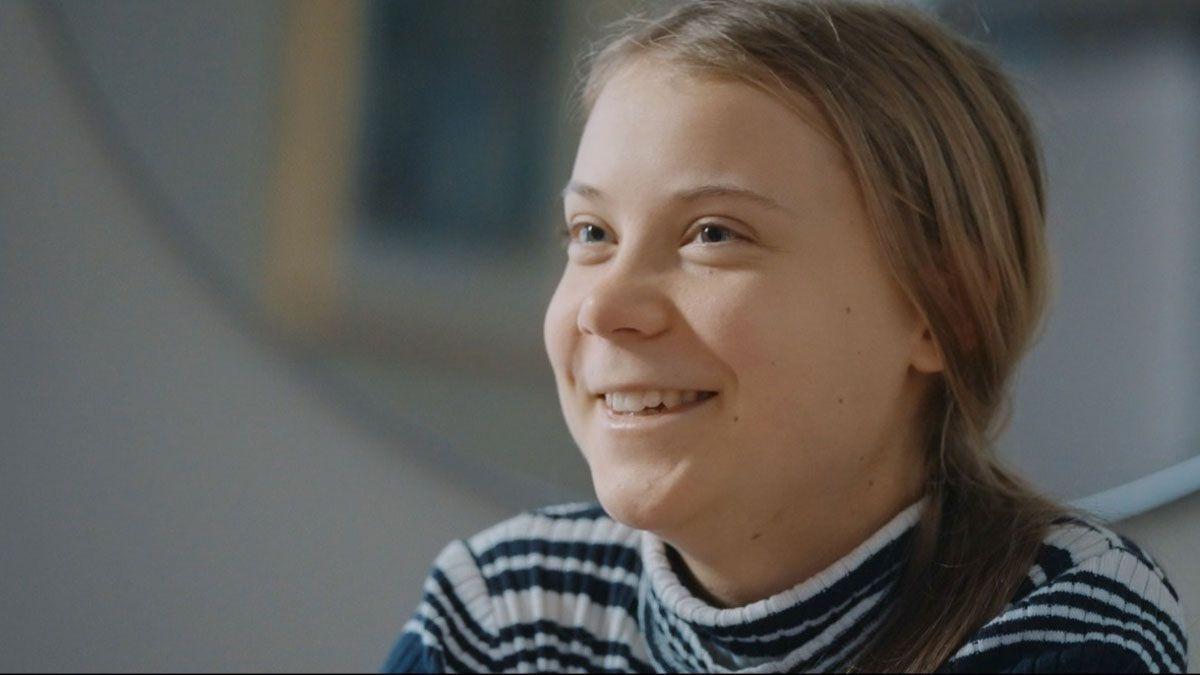 The climate summit in Glasgow, which is held in the Scottish city, has once again had a protagonist: the 18-year-old Swedish activist Greta Thunberg, precisely for not participating in it and denouncing the hypocrisy of those gathered there. Thunberg in pure state. The same Thunberg she spoke to Gonzo for 'Salvados' in Sweden, in a exclusive interview for being the first the young woman granted Spanish-language television, that La Sexta broadcasts this Sunday, 7 (21.25 hours).
The journalist says that getting the interview cost them a lot. "It was like the case of Obama: you achieve it when you have been behind for many years." Two and a half years, to be exact. Because when they had it very close, the pandemic stopped it. They finally got the yes and they traveled to Stockholm taking advantage of the fact that COP26 would be held in November, which is when she intensify its campaign and mobilize young people. Still they had doubts. "We didn't know how an 18-year-old girl would respond, with Asperger, who is a type of autism, and who is a global icon. So he must be up to the nose of journalists, cameras and people who approach him, "Gonzo said in an interview published in EL PERIÓDICO, the newspaper that belongs to this group, Prensa Ibérica.
A "supernormal" girl
But they were pleasantly surprised, because, despite being an activist with more than 13 million followers on Instagram and being able both to take three million people to the streets to demonstrate as well as to sit face to face with Obama or the Pope, they found themselves with a "supernormal" girl, who attended the appointment true to her way of life: "Came by bike. It seemed that it came from a camping trip ", he details. And he made their job very easy: "He only made it a condition that the interview be done in an apartment near his house, in his Stockholm neighborhood, and that there were no translators or interpreters, that it was in English, because if not the message is lost a little. And we did it in English ", he says.
Also, he did not skimp on time as they spoke almost an hour and a half, and "he accepted everything we proposed to him for the 'promo'. The one with the "Tic tac tic tac" and the "Stop Blablabla". And the journalist discovered that it had nothing to do with the image of her through his interventions in the media. "Is not that angry girl who is always serious, but laughed a lot in the interview. He got into the jokes ". And did not hesitate to speak of his childhood, of his autism and from 'bullying' that suffered. The program also shows the young woman in moments like the Friday protest. "She arrives at eight in the morning, she is there for a while, she goes to school and, then – it must be at recess – she is there for another 30 or 40 minutes, which is when the journalists arrive and record her" Gonzo says.
In the interview he talks about many issues related to the worrying climate change. And also with how he carries out his activism. Ells know he's being used by politicians They invite her to get something for themselves and still, she accepts. "Because you can't say that they aren't doing anything, that they don't care, without having talked to them first, without having really tried," he says at one point in the program, giving a lesson in coherence. "We say that politicians should wake up, but they already are, they know what they are doing. As long as they get away with itThey will stay the same ", he adds.
Followers and detractors
The program collects testimonies from its young defenders and also from some activists over 65 from Porsthmout who have decided to walk the 1,000 kilometers that separates their city from Glasgow to attract the attention of the media and they comment on what the emergence of that very young icon has meant for them. But they are not lacking either detractors. Some as famous as Trump, Putin and Bolsonaro. She takes it with resignation. "In the US they say that I work for China. In China I work for the US. I am an international superspy for everyone, "he says wryly. And he adds: "I have something behind my ear. I am not speaking for myself. My masters tell me what to say ".
The interview of 'Saved' is the first that Thunberg grants to a medium in Spanish, which in addition to its exclusive value has that of reaching the viewers from Latin America, which are being especially affected by climate change and the abuse of the planet's resources. "And because it is where more environmental activists die: they were 200 something in 2019," explains the journalist. More Gretas is still needed.



www.informacion.es
Eddie is an Australian news reporter with over 9 years in the industry and has published on Forbes and tech crunch.