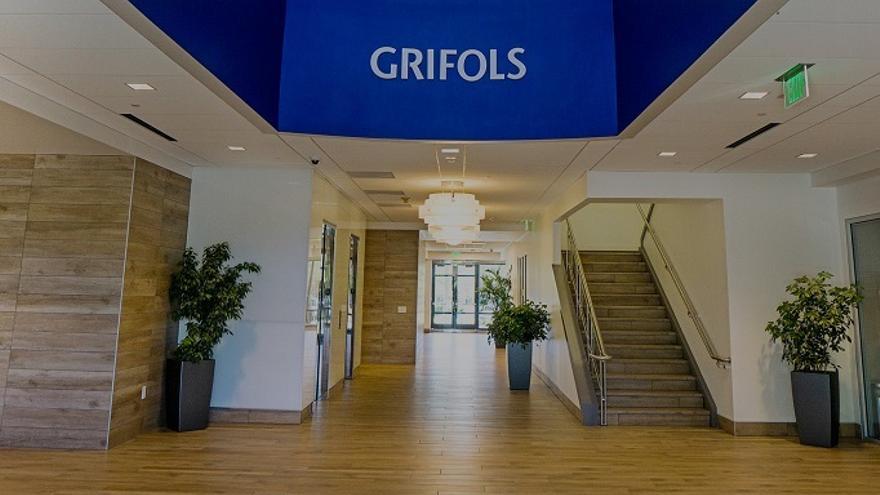 Grifols Pharmaceutical announced this Friday that its phase 3 clinical trial ITAC (Anticoronavirus immunoglobulin treatment in hospitalized patients) "has not achieved significant statistical results in the primary variables of the study."
The essay, also known as INSIGHT-013 It is sponsored and funded by the National Institute of Allergy and Infectious Diseases (NIAID), which is part of the United States National Institutes of Health (NIH).
As reported by the company this Friday, the company will continue with its more than 20 research initiatives to find possible treatment options for the different stages of covid-19.
Regarding the treatment of the initial phases of covid-19 to stop disease progression, Grifols has adopted a multiple strategy.
Thus, the company will participate in an international study in collaboration with the NIAID and the NIH to evaluate an intravenous hyperimmune immunoglobulin anti-SARS-CoV-2 in outpatients.
In addition, in Spain, a study is underway to evaluate an anti-SARS-CoV-2 hyperimmune immunoglobulin for subcutaneous administration for asymptomatic outpatients and is also participating in a clinical trial with convalescent plasma as early treatment in non-hospitalized patients with mild or moderate covid-19.
Grifols is also evaluating the impact of other plasma-derived treatments, such as alpha-1 antitrypsin, immunoglobulins and antithrombin III, in patients with covid-19 in different stages of the disease to mitigate the effects of the infection.
Grifols thanked everyone involved for their effort in the ITAC clinical trial, especially to recovered covid-19 donors who have donated their plasma to produce the intravenous hyperimmune immunoglobulin anti-SARS-CoV-2.
The ITAC phase 3 clinical trial is an international trial designed to evaluate the safety, tolerability and efficacy of a combination treatment for disease caused by COVID-19, which includes the antiviral remdesivir and an intravenous hyperimmune anti-SARS-CoV-2 immunoglobulin, which contains a highly concentrated solution of antibodies that neutralize SARS-CoV-2.
Anti-SARS-CoV-2 Hyperimmune Immunoglobulin Antibodies come from the liquid part of the blood, the plasma, donated by healthy people who have recovered from COVID-19.
Through the INSIGHT network, the trial team included in the study nearly 600 adult patients in 67 centers in the United States and in 10 other countries on five continents.
Volunteers could participate in the trial if they had been hospitalized for covid-19 and had symptoms for 12 days or less and they did not present organ dysfunction with risk of mortality or terminal organ failure.

www.informacion.es
Eddie is an Australian news reporter with over 9 years in the industry and has published on Forbes and tech crunch.