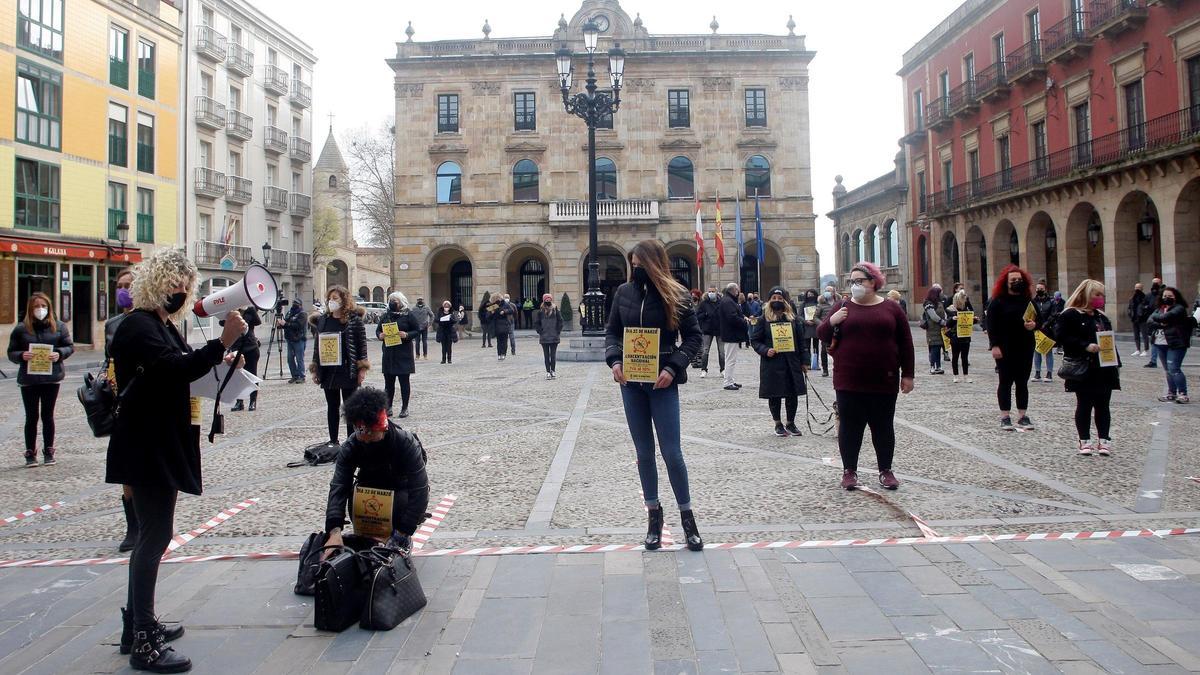 The sectors of the hairdressers and of the lounges aesthetics have starred in around a hundred concentrations and simultaneous acts of protest in many cities of Spain to demand from the Government the recovery of the VAT reduced to 10%.
Both sectors, which have created an alliance to defend their interests, require the Government to "comply with the commitments acquired" by the PSOE when he was in the opposition, as they assure that this party defended in April 2018 a non-law proposal (NLP) demanding the reduction of VAT at the reduced rate of 10% to the sector.
The alliance requests in a note the support of all political parties in the PNL vote for the VAT reduction, which will be held tomorrow, Tuesday, at the Finance Commission of the Congress of Deputies.
Regarding the protests by communities, those held in Andalusia and Catalonia (19 in both regions), those of Castile and Leon (ten) or eight o'clock Galicia, informs the organization.
In the rally organized in Madrid in front of the PSOE headquarters, on Ferraz street, the protesters carried a banner with the slogan "SOS hairdressers, VAT at 10%" and always keeping the distances and the sanitary security measures.
Around thirty people, professionals from the personal image sector have concentrated in the Plaza Mayor of Cáceres to claim a reduction from 21% to 10% of the VAT applied to hairdressers, barber shops and beauty centers.
In The Rioja A hundred representatives of the sector have concentrated in the Plaza del Ayuntamiento de Logroño, supported mainly by members of the recently created Association of the Personal Image Sector (ASIP) of La Rioja, which groups together hairdressers, beauty salons and barber shops.
In the Castle Square of Pamplona the sector has manifested "in mourning" because, they say, "their situation is not at all happy" and has demanded on their banners "a fairer VAT".
The alliance qualifies this measure as "absolutely essential in the current dramatic economic context" of the personal image sector.
Love one loss of business volume in 2020 of 38.8% "as a result of the coronavirus crisis", while predicting a possible decline of 31.8% in 2021, with a loss in absolute terms of 58.3% of the business volume, from the 4,000 million euros invoiced in 2019 to 1,670 million in 2021.
They also warn of the destruction of tens of thousands of jobs, mainly female, young and self-employed, which can pass, they assure, "to a great extent" to the underground economy.

www.informacion.es
Eddie is an Australian news reporter with over 9 years in the industry and has published on Forbes and tech crunch.