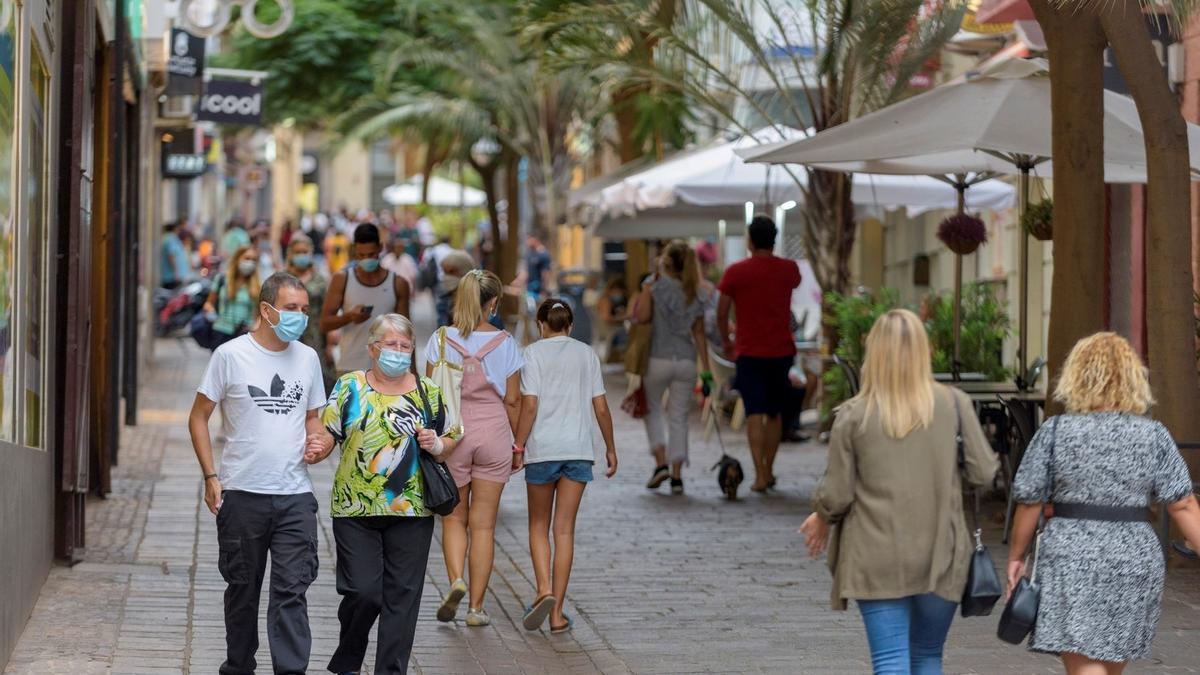 One year after the opinion of the Treasury experts on the tax reform that the Government wants to address is known, half of the citizens (58.6%) say that, taking into account the existing public services and social benefits, society benefits little or nothing from what is paid in taxes and contributions. This is one of the conclusions of a study published this Wednesday by the Sociological Research Center (CIS) conducted on the basis of 2,849 computer-assisted telephone interviews carried out between July 21 and 29, 2021 with people over 18 years of age in 1,007 municipalities and 50 provinces.
The study shows the discontent of citizens by how the income generated by public administrations with their money is spent. Thus, for example, among public services and benefits to which tax money goes, citizens consider that "very little" money goes to science and technology research (84% of respondents), in health (70% of respondents) and in helps dependent people (68%); while the two subjects to which they consider that "too much" is spent are defense (30.4%) and public works (12.1%), but the percentage of this feeling of "excessive" spending is much lower than that of spending failed.
When asked if they think public services and social benefits should be improved, even if pay more taxes, a 20% support this claim, while only 5.1% believe that it is more important to pay less taxes, even if that means reducing public services and social benefits. In the middle of both positions is located 29.2% of those surveyed.
In this sense, 46.2% of Spaniards consider that in Spain you pay a lot in taxes, while 40.2% consider that it is paid "regular". In the comparison with Europe there is a division of opinions between those who think that more taxes are paid here than in other countries (39.6%) and those who consider that they are paid less (30.5%).
Who has more does not pay more
One of the clearest responses from citizens in the survey is that in Spain who has more does not pay more, a statement supported by 81.4% of those surveyed. In fact, 65.2% believe that taxes should be collected through direct liens such as personal income tax that vary according to the income or wealth of people and companies, instead of through indirect taxes such as VAT that affect everyone equally because they tax consumer goods and services, something that only supports the 20 , 9% of those surveyed.
On the other hand, 15.5% of those surveyed believe that taxes are collected fairly, although when it comes to paying 49.2% believe that Spaniards are not very aware and responsible.
Much tax fraud
More than 90% of citizens believe that in Spain there is a lot or a lot tax fraud and 61% consider that the Administration makes little or very little effort to avoid it. But there are no culpritsDespite this widespread feeling of fraud, respondents believe that the majority of people they know declare all their income properly when filing income tax returns. 75.9% answered that all, almost all or a lot), compared to 16.6% who believe that few people, or directly none, comply with their obligations.

www.informacion.es
Eddie is an Australian news reporter with over 9 years in the industry and has published on Forbes and tech crunch.