THere was a moment in Rome on Wednesday night that seemed to capture the unusually feverish tone of the opening week of Euro 2020. As the television camera scanned the faces of the Italian players before the start of the game against Switzerland, the broadcast was he stopped, sensually, at the magnificent spectacle of Giorgio Chiellini in the middle of his hymn.
Chiellini is a very bad and very noisy singer. But his performances of The song of the Italians they remain the stuff of legend: eagerly awaited and jealously classified and studied by Chiellini's ultras, Chiellini stans.
It helps that he has such an adorably open face. It looks like Chiellini could skin a deer with her bare hands. But he also has that softer quality: bristly and brutal under the bushy forehead, then also delicate and refined and full of feelings, the face of a lighthouse keeper who writes poetry. The Italian anthem repeats the line "We are ready to die" four times in its second verse. At the Stadio Olimpico Chiellini he sang it as if it were something beautiful and incredibly tender.
He slapped his chest. He had a goal disallowed. He was injured. He left full of feelings, nudges, snaps, pats. And this has been the defining tone of these euros so far. Let's be honest, it was intense. Not to mention exciting, breathless, and amazing too.
Usually the first part of a tournament is spent trying to read the tactical weather fronts, selecting the deeper gears behind these jousts. There have probably been trends and tactics this week, and certainly some notable stats. But the most striking thing has been the depth of the feeling. This has been above all an emotional journey. Who knows where it can lead us?
Before these late summer euros, there was talk of fatigue and jaded minds. Instead we have this, a play of passion, teams begin their first group games as if they are contesting the final exchanges of a hateful injury-time loss fueled by rage. Against Turkey, Aaron Ramsey and Daniel James seemed to be running through a haze of light, drunk in the air, the timing, the noises, and doing all of this in the first 30 seconds.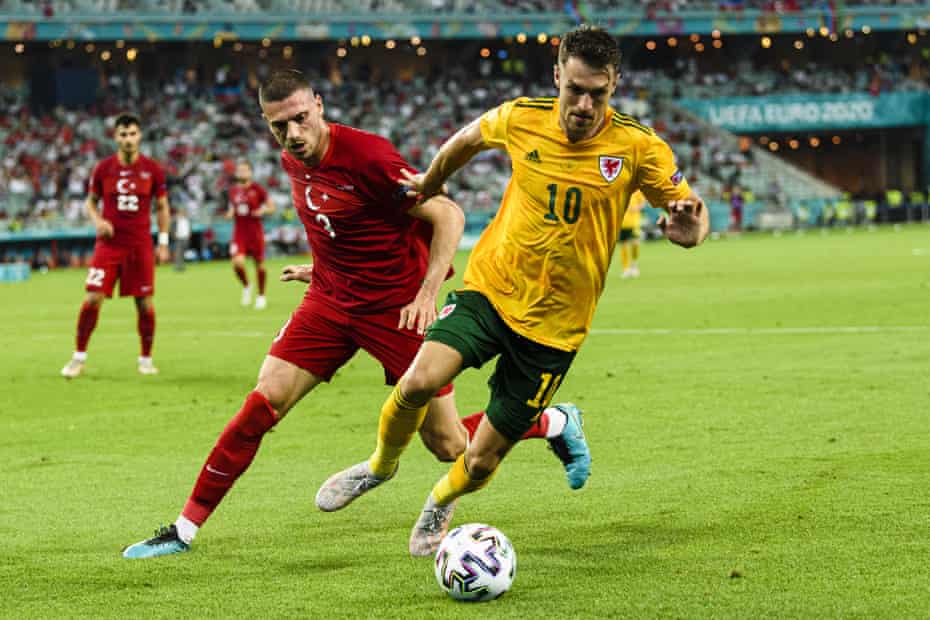 The Guardian's Jonathan Wilson has already pointed out that the high-pressure rhythm is an extension of the dominant patterns of European elite club football. This explains the pressing, the narrowness of the space. But there has also been something unstoppable out there, which has peaked through those learned moves.
International football is usually stately and serene, prone to periods where it simply loses its internal pressure. These teams have raced from start to finish, covering distances Premier League style, forcing mistakes, bumping into each other. In television close-ups, the players don't look like billboard icons or sportswear mannequins. They look flushed and angry.
Seeing the faces during Hungary v Portugal was almost painful, the whole show consumed by fire, despair, noise. We remember the desperation of the Raft of the Medusa of Finland to score a goal (not allowed) against Russia. Holland has looked pleasantly wild. In the most unreal moments, it feels pleasantly real.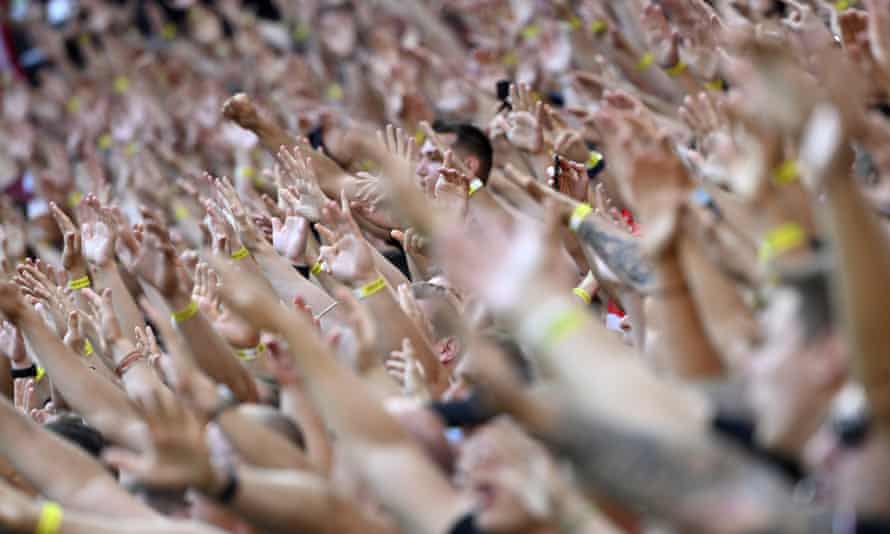 Mainly, it's pretty clear that players are enjoying this, a significant twist on its own. The strangest part of the plague season that had just passed was a kind of numbness around the edges. Deployed across time slots, animated by robots, it sometimes felt like a mechanized human athletics, product launched on demand. This was football as the sports equivalent of American cheese, a plasticized throat-clogging substance, crammed into large suffocating chunks on all surfaces.
There was a fear that these euros were more of the same. Instead, the players seem engaged, hungry, and full of energy. And it makes sense. This is the football they play for love, driven by family and friends, wrapped in colors and shades that go beyond who their current employers are. The forceful style, the tears in the field, the hymns sung: perhaps there is an element of people here who falls back into this game.
It could also be a significant change for international football itself. There has been a tendency to dismiss these summer interludes as a nuisance, a low-throttle beta in danger of being consumed by club play. But right now these Euros from All Over the Place feel like the real thing, a statement of life.
There have been helpful details, most obviously the presence of supporters on the grounds, desperate to just gorge themselves on these things. The same is true of most of the media, which, at least in this country, have been wide-eyed and a bit dizzy.
Traditionally, coverage of summer tournaments has featured gaping Alan or Trevor providing information at halftime in the style of a middle-aged man bitten by a toxic spider who is now bravely forcing himself to talk about dead ball situations and keep going. to the runners. Instead, we have giddy people in satin shirts, doing a lot of superlatives. At ITV we have Emma Hayes urgently dissecting every tactical and technical twist, Roy Keane blinking in the light like an angry bloke slowly realizing that he will be forced to dance at a wedding.
Even the sponsor-driven multi-city format, which was supposed to emphasize that we are all the same now, a large mobile Starbucks branch, a leap across the Ryanair sphere, has had the opposite effect. Instead, we have 11 completely different places with cabin fever.
And countries probably have something to do with this sense of urgency. All of us have spent the last year and a half locked within these borders and flags, hearing about daily tolls and closing times, going through strange and shared captive grief. Now we can animate them.
It is unclear where this will end. Perhaps the rush of adrenaline will pass, fatigue and basic sports precautions will begin to affect you. For now it seems enough to feel something.

www.theguardian.com
George is Digismak's reported cum editor with 13 years of experience in Journalism