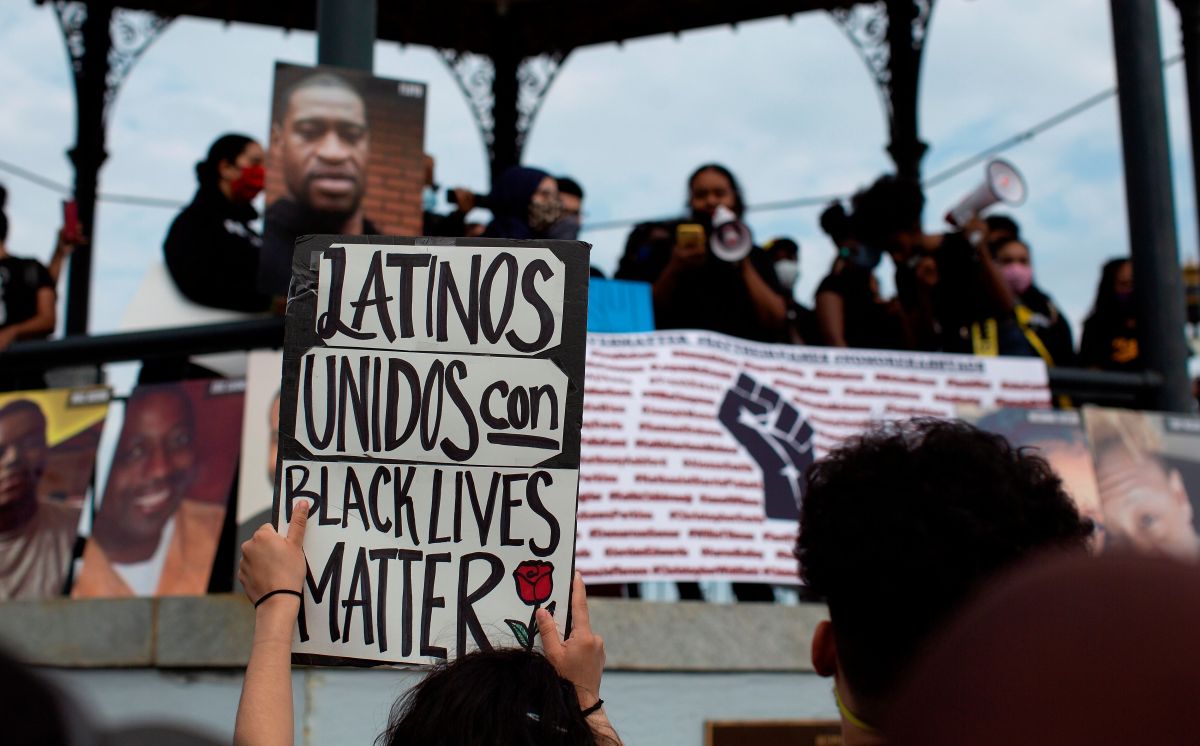 Hate crimes in the United States increased by 3% in 2019 and reached the highest level since 2008, according to the FBI's annual report, which confirms the upward trend they have experienced in the government of President Donald Trump.
According to the report, published this Monday, in 2019 7,314 hate crimes were reported nationwide, which include both violent attacks on people and property, as well as non-violent crimes such as intimidation.
Related: Elderly Man Arrested and Loses Job for Telling African-Americans He Is Racist
The report documents 51 hate killings, the highest number on record since the FBI began documenting hate crimes in 1991, and more than double the 24 recorded in 2018.
Of the 5,512 cases classified as hate crimes against people, 40% were intimidation, 36.7% simple aggression and 21% aggravated aggression, which usually involves the use of weapons.
In addition to the 51 murders, the report documents 30 hate violations and three human trafficking crimes.
As every year, those due to racism were the most numerous, mostly directed against blacks, but there were also those against Hispanics, Jews or Asians.
Hate crimes against Hispanics increased for the fourth year in a row and reached 527, 9% more than the previous year, standing at the highest level since 2010.
Reported crimes against Jews and Jewish institutions increased by 14%, the highest figure since 2008.
Related: Fighting Racism and Discrimination "Starts at Home"
For its part, hate crimes against LGTBQ people also increased, including an 18% increase in those directed against the transgender community, the highest figure yet.
57.6% of the victims were attacked for racial prejudice, 20.1 for religious reasons and 16.7 for the sexual orientation of the victim, according to the report.
Of the 6,406 cases in which the aggressor was identified, 52.5% percent were white and 23.9% African-American.
The organization Southern Poverty Law Center (SPLC), which fights racism, assured that the report underestimates hate crimes, since of the 15,588 law enforcement agencies that participated in data collection, only 2., 172 (less than 14%) reported a case, to which is added that many hate crimes are not reported.
However, he stressed that the report serves as a trend barometer and, in this sense, reflects "a growing threat of violence from the extreme right."
Related: Election Results Still Show Racism In America
The report shows that racism, anti-Hispanic sentiment, anti-Semitism and homophobia remain pressing problems in the US, according to the SPLC, which indicated that according to its research, hate groups White nationalists have risen 55% between 2017 and 2019, during the Trump presidency.

eldiariony.com
Digsmak is a news publisher with over 12 years of reporting experiance; and have published in many industry leading publications and news sites.