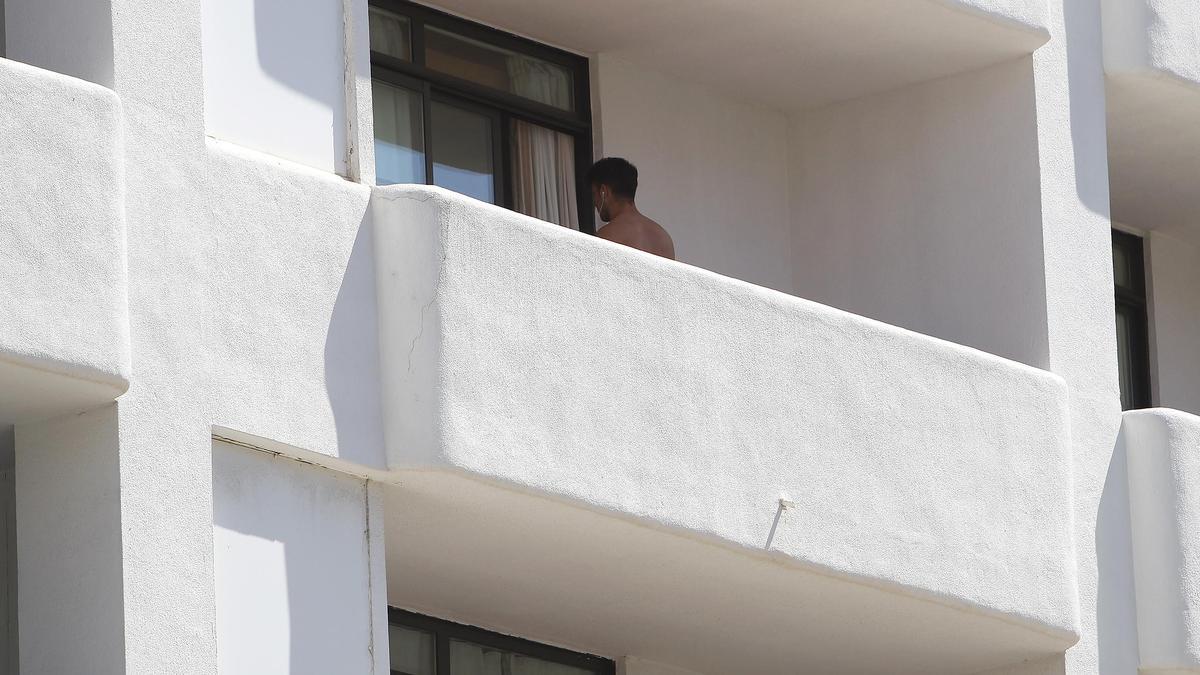 The end-of-year trips to Mallorca that originated the macro outbreak of Covid continue to give something to talk about. But Beyond the figures, the news is in the lack of empathy of young people. How little they watch over the health of others, how much they think, instead, of satisfying their party "needs". The lack of empathy of these kids is real. But are we adults really in a position to teach lessons?
Last weekend I ran into an acquaintance in a park. The person in question is in his 60s. When we said hello, he came straight to give me two kisses, I put my elbow on him (the new Covid greeting). Neither of us wore a mask, we were outdoors. When he saw my reaction, he snapped, "Give me two kisses, man." I started to explain that it was not the best considering that neither of us wore a mask. His answer was clear: "It's okay, I'm already vaccinated". To which I couldn't help but answer: "Okay, but not me."
60 years and a lack of empathy as great as that of the teenagers of Mallorca. Which leads me to think that selfishness does not transform into empathy as adolescence into adulthood. The lack of empathy, if any, simply transforms, takes other forms, other uses, but is still present in us.
Yes, I know this may seem like an article taken from an anecdote, but it is not an isolated example, I am afraid it is not. As a result of the situation I experienced, I discussed it with several people my age, still unvaccinated, and they had all experienced similar episodes in which people who did not come within 2 meters of anyone a few months ago, now hugged and kissed regardless of whether the other person was vaccinated or not. Some people have even admitted to me having done it themselves.
A month ago, in one of our online events, Amaya de Miguel told us about how little empathic we adults are with children, and gave us an example. "Our son is on a birthday, playing with his friends and all of a sudden we decide that it is time to go home. We go to where he is, We take him by the arm, we put his coat on him, and we carry him away. Or rather, we "ripped" him from his birthday party ". This, which we have all done at some time and which can be normal, stops looking like it when we imagine that someone does something similar to us. Let's see the situation: we are in a meeting with friends, with a glass of wine in one hand, and a canapé in the other. One of our friends is telling something very funny, we are having a great time. Suddenly another person arrives, takes our glass of wine, the sofa, puts our jacket on and tells us: Home, it is already too late!
Lack of empathy is something our children experience from when they are little. They live it from outsiders, but also from their reference people. It seems logical that these little people turn 18 and are not able to empathize while they are having a good time in Mallorca. It seems logical that these people turn 60 and get involved to give kisses without knowing the vaccination status of the one in front of them.
Empathy is not innate, it is learned, and the example is the educational tool par excellence. Have we adults been the example that the teenagers of Mallorca needed? I'm afraid not.

www.informacion.es
Eddie is an Australian news reporter with over 9 years in the industry and has published on Forbes and tech crunch.