In the men's dressing room there are a series of recurring options that, no matter how the years go by, it seems that they always return. And no, beyond basics like jeans or suits, there are much more striking alternatives like the Hawaiian shirt. A garment that has been associated with very diverse groups that go beyond the typical tourist in shorts and flip-flops with socks. And it is that for some summers it has become cult object of indies and fashionistas who see in it a fun resource with which to give a personal touch to all kinds of looks.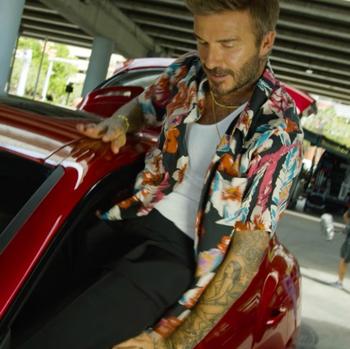 In recent weeks its presence has been further enhanced, since Bill Murray wore it at the last Golden Globes ceremony, David Beckham bet on her in the latest Maserati ad or Justin Bieber made it his new favorite. However, this return has not gone unnoticed by some historians and sociologists who, with their point of view, have unleashed the controversy surrounding this garment.
The reason refers to American colonization and annexation of Hawaii in 1898, as stated Zara Anishanslin, a fellow at the Davis Center for Historical Studies at Princeton, for The Guardian newspaper. "People should think twice about wearing the garments," he explained, adding that "they could be seen as fashionable incarnations of colonization history, imperialism and racism Americans against the Native Hawaiians. People may want to think twice about whether appearance is worth the weight of their associative past.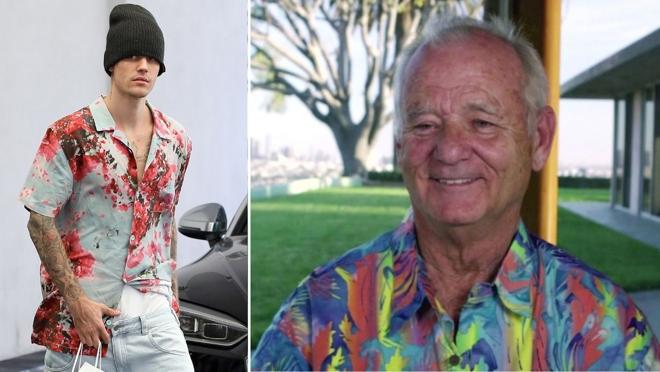 As bizarre as it may seem, he was not the only one to express his disagreement with this trend, since last year, the Dr. Reece Jones from the University of Hawaii, gave his opinion on how these types of shirts came to symbolize something much darker. "I know this sounds like a joke and it's easy to dismiss," he added, "but that's part of the strategy, attracting young men and downplaying what they are talking about. It's deadly serious. These men are preparing for a civil war, "he said.
Booglaoo Boys
The strategy referred to is the Boogaloo Boys, a far-right anti-government movement in the United States promoting a second civil war. This group dreams that the federal state will cease to exist and even the most fanatical even aspire to a society without any state authority.
His clothing is often quite confusing, since they wear precisely this type of Hawaiian shirts accompanied by camouflage pants, bulletproof vests and blank rifles. Even his name, which may seem funny, hides a message behind it. Boogaloo is pronounced much like 'Big Luau', a traditional Hawaiian holiday. This detail, together with the clothing, is intended to make it easier for them to identify each other when they attend mass events.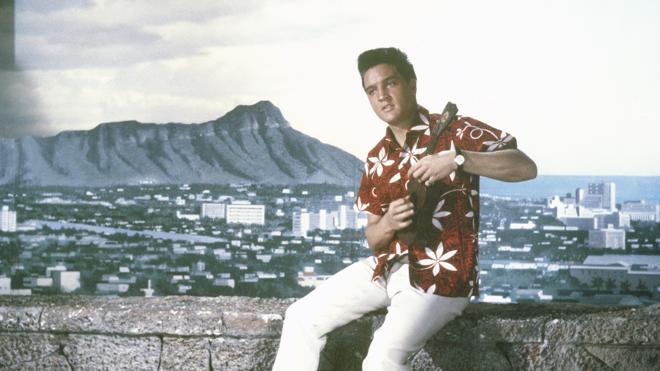 A story tinged with war
The Hawaiian shirt has its own history. Back in early 20th century, in Honolulu, Inhabitants of the area began to make shirts to earn an extra salary with the colorful leftover fabrics that came to them from China and the Philippines, so that in a few years they became a symbol of the island.
Later, in the 30s and in order to face the severe economic crisis that was being experienced, Chun Kam Chow, the owner of the most popular haberdashery on the island, decided to market them and sell them at such a low price – 95 cents – that no tourist or surfer could resist buying it. In just three years they were consolidated as an emblem of the Hawaiian industry.
However, with the bombardment of Pearl Harbor on December 7, 1941 Trade between the islands and the rest of the world was paralyzed, so shirts became the main staple in the Hawaiian dressing room. In addition, the soldiers and sailors who passed through the island bought them, thus increasing their demand exponentially after the war.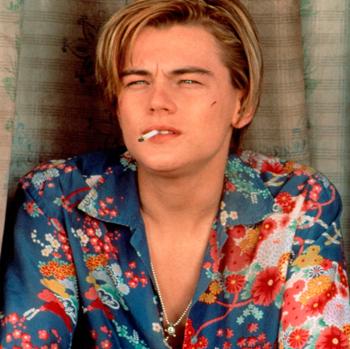 Later, in the 1950s, Elvis preseley and other Hollywood celebrities took it upon themselves to popularize them again (including President Harry S. Truman posed with a putting on the cover of 'Time' magazine) and from that moment they have always remained in the fashion scene with ups and downs, like all trends, until their recovery now by the famous.
But to what extent are those who wear the Hawaiian shirt aware of its symbolic charge and the controversy it can unleash? What would be the best solution? Both Anishanslin and Jones are clear: advocate for production in Hawaii itself or hire indigenous designers and bet on adding slogans and iconography that defend peace and suppress the use of weapons. The controversy is served.
See them
comments

www.abc.es
George is Digismak's reported cum editor with 13 years of experience in Journalism