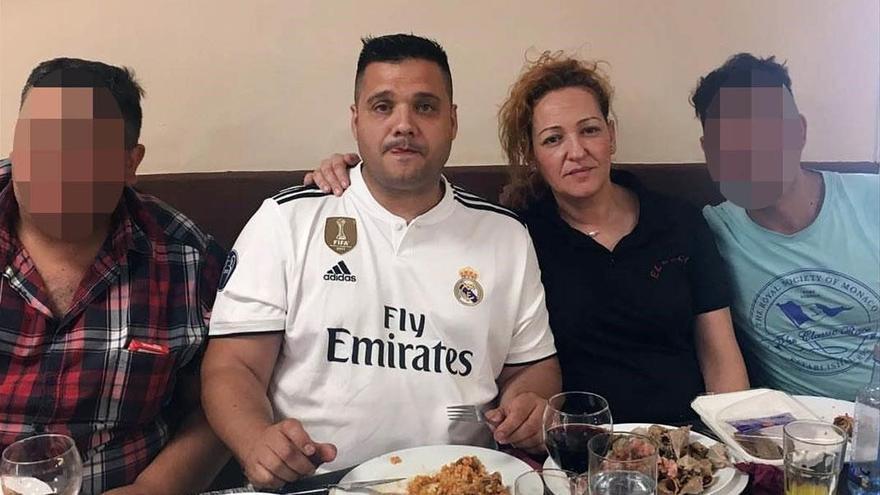 The private prosecution, exercised by lawyer Miguel Capuz on behalf of the family, he requests the same penalty for the crime of murder, to which he adds, like the prosecution, another 11 years in prison for the continuous evils to which the defendant subjected his partner and a crime against privacy for having recorded the agony of the victim on video to "build an alibi ", but that, in the end, has become his worst trial of the charge. It was, according to the prosecution," a new manifestation of their contempt towards Susana because of her condition as a woman ", filming her face and body" in a situation of growing weakness, demanding help, naked and almost fainted, attacking the deepest dignity "of her partner.
Vásquez, a native of Argentina, and Susana began a romantic relationship in February or March 2019. He was jealous and publicly ugly when he talked to other men. His possessive character it caused him to insult her and set up scenes with people around or in private. In this context of "less price and subordination", the harassment and physical attacks were constant, the accused used, according to the prosecution, "his alleged superiority." Blows to the ribs, face and other parts of the body.
Fear for their physical integrity
This situation was generating in Susana "a growing feeling of inferiority and emotional ambivalence "regarding Vásquez who, at the same time, was isolating his partner and induced her to feel a" growing fear "for his physical integrity and that of his son, to such an extent that he asked the father of the minor.
In June 2019 and as a result of the last aggression suffered Susana collapsed. That "psychological collapse" caused him not to go to work at the bar he ran and to lock himself in his home, hardly speaking to anyone and not worrying about his diet and the control of the diabetes he suffered, abusing drugs. On the night of June 17, the woman had a "progressive worsening" of her condition and "being ashamed" that her relatives saw her with signs on her body and face, she contacted Vásquez, who moved to her house around from 22.50 at night.
"Only in your hands"
The defendant, who was also diabetic and knew the symptoms of this disease, found that his partner was dizzy, breathed badly, did not control his sphincters, sweated, moved with difficulty, had difficulty articulating words and was thirsty, signs that they evidenced "a growing problem" linked to this disease. Knowing that the victim was "solely in his hands", that the woman "lacked the ability to help herself" and with "the intention of ending her life" or in any case knowing the risk of that happening, Vasquez remained "impassive" from 10:50 p.m. to 03:39 a.m., almost five hours, while her partner impoverished.
He did not even do a simple blood sugar control through the glucometer, despite the fact that he was not only diabetic, but also had studies as a dental technician and began a career in dentistry. Nor did he call emergency services.
In the end, Susana passed away for a low blood sugar (hypoglycemia) Despite the "great suffering and discomfort felt" by the woman, who begged him on several occasions for help, the defendant did nothing. To fabricate an alibi, he recorded with his telephone 15 "conveniently selected" fragments of the victim's agony, in which apparently the accused is seen ready to help his partner, who, in the opinion of the prosecution, was an "innocuous or harmless action. did not materialize "in an effective method.

www.informacion.es
Eddie is an Australian news reporter with over 9 years in the industry and has published on Forbes and tech crunch.