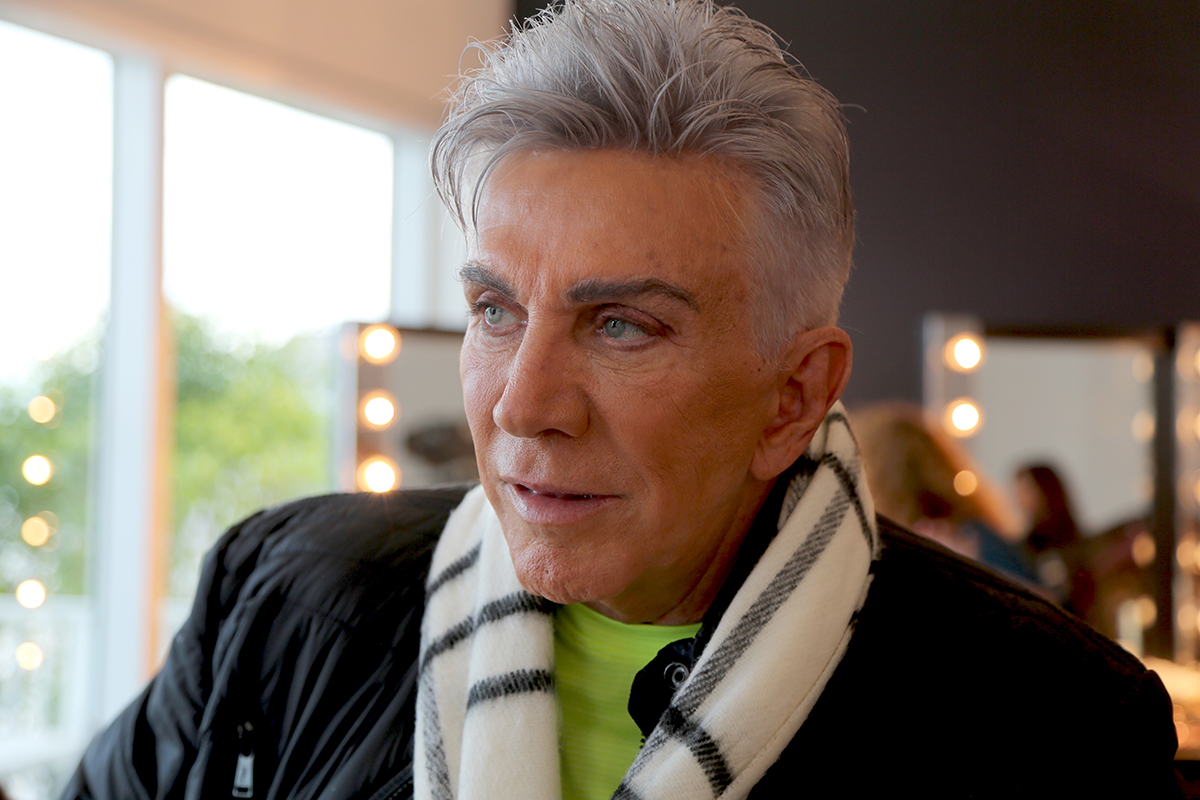 Osmel Sousa.
Photo: Mezcalent / Courtesy
Although she prepared Miss Argentina to be the winner of Miss Universe 2021, Osmel sousa says that, after meeting the group, the winner could be between Miss Puerto Rico and Miss Mexico.
Known as 'The Czar of Beauty', Osmel was a guest on 'Hoy Día' to talk about the next Miss Universe, which will be on Sunday 16, and will be seen in Spanish on Telemundo and there he left everyone with their mouths open.
On this occasion, the Venezuelan queen maker, was hired to train Alina Luz Akselrad, the Miss Argentina. However, he surprised by confessing to Adamari López and Chiquibaby, that for him the next Miss Universe is between Puerto Rico and Mexico.
"Of course Argentina, which is the candidate I prepared … But when I saw the group, and I began to read a little the stories of each one, if Argentina did not win, the crown must be between Puerto Rico and Mexico", He said to the surprise of the hosts of the morning show on Telemundo.
Why does Osmel see the winner between Andrea Meza and Estefanía Soto Torres?… "They are very prepared, wonderfully well chosen. One is an activist, the other constant, they are prepared at the communication level, which is what the contest is asking for now ", explained Sousa.
Even if is separated from Miss Venezuela after the controversy over the alleged prostitution network within the contestWhen asked what he thought of Mariangel Villasmil, the candidate of his country, he was very political when he said that he had left one of his contests, and that his compatriots always stand out for being the hotbed of this type of event.
WHO ARE OSMEL SOUSA'S FAVORITE CANDIDATES?
-MISS MEXICO: ANDREA MEZA

He has a bachelor's degree in software engineering. She is an activist, focused on the rights and inclusion of women. She currently works closely with the Municipal Institute for Women, which aims to end gender violence.
He has also been part of a global charity that raises funds in India, Indonesia and China for the oppressed. She is a certified makeup artist and model.
Practice crossfit and extreme sports, like rappelling and sandboarding. Her concern for the welfare of the world and animals led her to become a vegan. Andrea is also the official Ambassador of the Chihuahua Tourism Brand.
She loves to sing, she feels that it is a very powerful way to show her emotions. He has 40 cousins ​​and he likes to have a big family.
-MISS PUERTO RICO: Estefanía Soto Torres

She has a degree in foreign languages ​​and a master's degree in intercultural mediation. She studied in France, Belgium and Mexico, where she completed her master's degree with a sociological, anthropological and gender perspective..
He has used his education to work for various international organizations such as Eurocities in Brussels, the French Embassy in Washington DC, and the European Patent Organization in The Hague.
Estefanía is the host of the podcast 'Voces de Reinas', a weekly program created to share knowledge with agents of change in the entertainment industry, health and academia.
Recently you were diagnosed with meniere's disease, a disorder of the inner ear that causes severe episodes of vertigo and hearing loss.
Estefanía is fluent in Spanish, English and French and recently reached intermediate level of Dutch. His favorite language to learn is Mandarin. In the last 8 years he lived in 7 countries. He is a collector of lip balms and 'National Geographic' magazines.
LOOK HERE THE INTERVIEW WITH OSMEL SOUSA IN 'TODAY':

eldiariony.com
Eddie is an Australian news reporter with over 9 years in the industry and has published on Forbes and tech crunch.