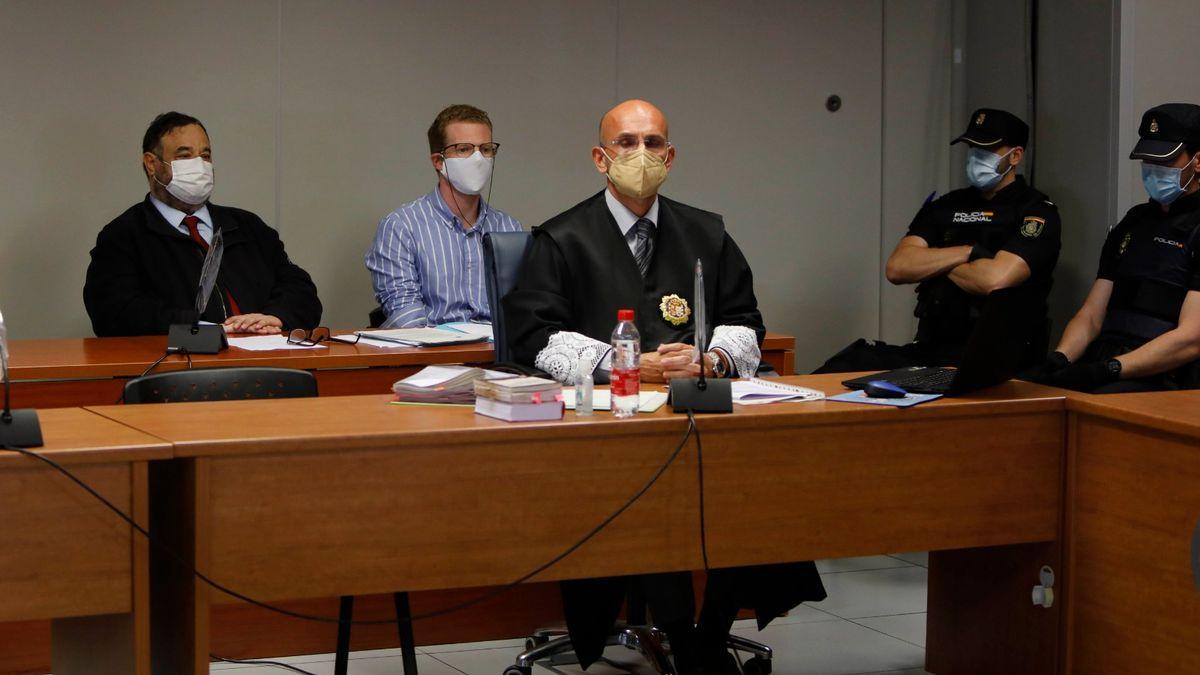 The father of the minors murdered in Godella felt jealous of his children and wanted Maria all to himself, getting to isolate her completely from her friends. That is the conclusion drawn from the testimonials from the couple's friends, who have testified this morning in the third session of the trial for the double infanticide committed in March 2019. The witnesses have dismantled the version of the accused, who faces 50 years in prison for two crimes of murder, stating that Gabriel was convinced that a sect was persecuting them, abused children and even stated that to enter this sect they had to do a sacrifice of a newborn.
Similarly, also they have knocked down that image who wanted to transfer the accused, from worried father for your children and your partner's mental health. In fact, it was because she was told that Maria needed a psychiatrist, when he completely isolated her forbidding her to talk to her friends, who had to call him at night during his waking shift, while Gabriel slept. Night guards who have also proven that the accused repeatedly denied.
Likewise, witnesses describe Gabriel as a calculating person, without empathy, aggressive, manipulative and violent with both María and the children. He also had a particular way of educating the little ones causing them the same physical damage that they exerted. "If he bit, you had to bite him for him to learn." Thus, they have recalled several episodes of mistreatment such as when he shook Amiel by grabbing him by the leg or how on another occasion he threw him into an orange grove when he was only one year old. Another friend has assured that Gabriel "blamed everything on the baby" and remembered how he screamed at him when he was just months old recriminating him that everything that happened to her mother was her fault.
Such was the point the situation reached in the days leading up to the double crime that even a friend offered to welcome her into her home with the little ones because "she saw that he treated us well". This witness assures that María agreed to go with her but when she was calling the day before the crimes, she did not pick up the phone. She claims that she sent a worried message to Gabriel and that he did not reply.
These testimonies have also served to confirm that Gabriel felt that he was a superior being. "He said totally convinced that it was Jesus Christ and that we were his apostles"Says a friend of the couple. Another acquaintance of the couple adds that if something bad happened, she attributed it to the spirits. They all agree that he was always talking about Mayan culture, sects and regressions. In fact, two witnesses have confirmed that Gabriel regressed them to heal past ills.

www.informacion.es
Eddie is an Australian news reporter with over 9 years in the industry and has published on Forbes and tech crunch.