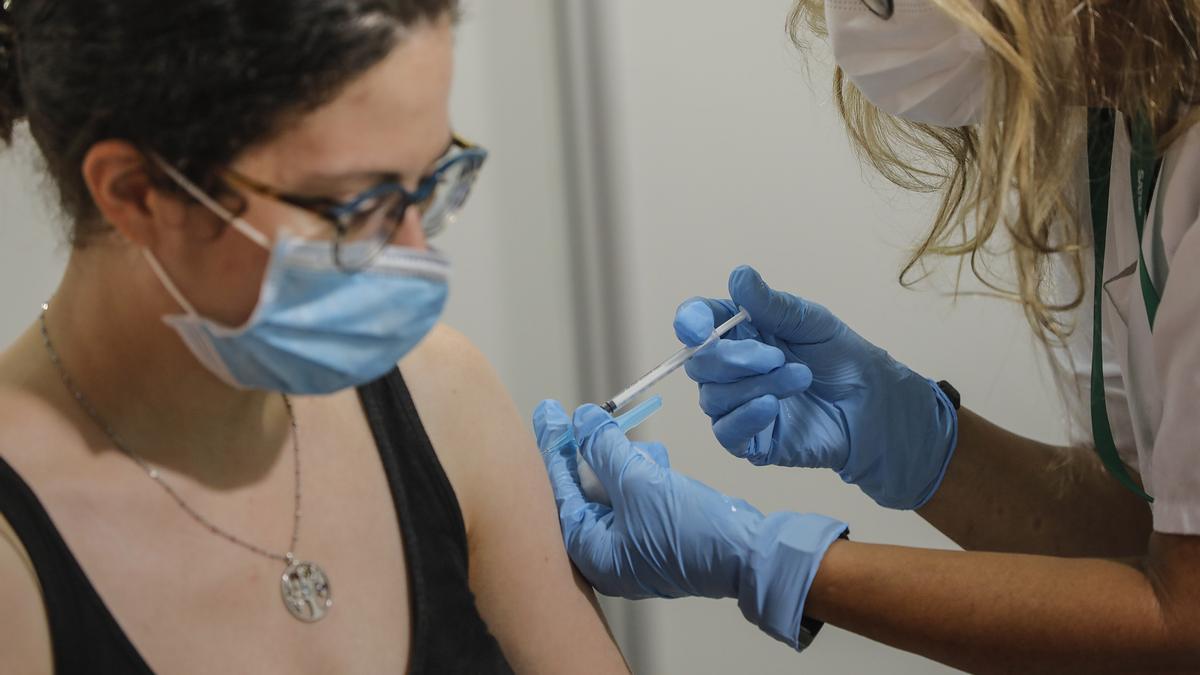 The Public Health Commission has urged to prioritize the vaccination of pregnant women due to their increased risk against Covid-19 and recommends that they have it completed before reaching the period in which complications can be greater from the end of the second trimester of pregnancy.
The CEOs of Public Health of the Ministry of Health and the communities have gathered a series of councils with the help of the Federation of Spanish Scientific Medical Associations (FACME) after this fifth wave has also affected the incidence in pregnant women, "with an increase in hospitalization, ICU admissions and fatal cases ".
In their agreement reached unanimously yesterday, they underline that "their immunization should be prioritized due to their greater risk against covid-19" promoting specific uptake strategies, "ask the technicians, who recall that the antidotes for these women must be mRNA, regardless of your age.
It is not only important that they do it, but also that the people around them "are correctly vaccinated" and that both pregnant women and their partners reinforce preventive measures: limit contacts as much as possible, wear a mask, wash hands, ventilate spaces, maintain interpersonal distance and avoid crowds.
Also if a pregnancy is being planned, "it is advisable to complete the vaccination before". Given that "it seems that the risk of complications affects not only the third trimester, but also the final phases of the second trimester", at this time "it is especially necessary" to recommend vaccination to reduce the risk of complications, "both for the mother as for the neonate ".
"There is no contraindication"
"There is no contraindication" to be vaccinated in any trimester, although "it should facilitate that pregnant women arrive fully vaccinated at the period of maximum risk of complications in case of infection", which is from the end of the second and third trimesters of pregnancy, the agreement emphasizes.
Still, heThe Public Health Commission recommends vaccination to avoid complications, especially if there are higher risk factors such as obesity, age over 35 years, high blood pressure, diabetes or pre-eclampsia.
In the first moment, the Vaccination Strategy considered from the beginning the possibility of vaccinating pregnant women due to the increased risk of developing serious disease, especially those with certain risk factors associated with serious disease.
Once the campaign began, explains Public Health, the Technical Guidelines for vaccines recommended individual assessment of the risk-benefit by the health professional in the case of vaccination of people prioritized in the first stage (especially health and social health personnel) who could be pregnant .
It was in May Strategy Update 7 when, based on the evidence available up to that point, it was agreed to recommend the vaccination of pregnant or lactating women with mRNA vaccines when appropriate according to the prioritization group to which they belonged.

www.informacion.es
Eddie is an Australian news reporter with over 9 years in the industry and has published on Forbes and tech crunch.