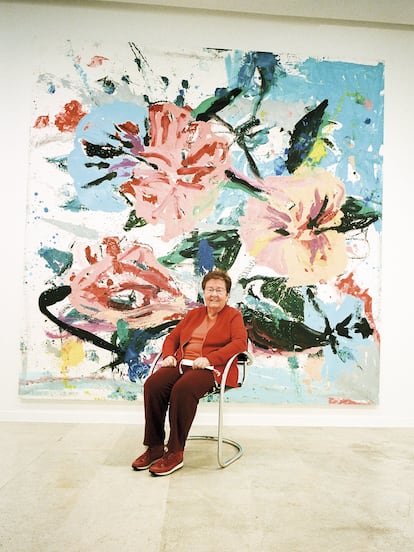 The first thing Helga de Alvear (Kirn, Germany, 85 years old) does when she sees an acquaintance is talk about the last piece she has just bought. And he always just bought one. This time it is an installation by the French minimalist artist Daniel Buren. He points to it in the catalog he takes out of a drawer in his office. "They have made me a super price", he clarifies (he also confesses which one). She now has her own museum in Cáceres, and is donating in parts to the Junta de Extremadura an art collection accumulated over decades, some 3,000 pieces: she has entered the noble and reduced Olympus of collectors who give away her catalog to the public. But keep shopping at a frenetic pace. That has a name, and she pronounces it herself. "Of course collecting art is a drug! Especially for the pocket ".
Continuing with the parallelism, they say that the golden rule of traffickers is not to get addicted to the product they sell, but she flagrantly violates it. I ask him if it does not generate a certain conflict to monopolize two key roles in the food chain of the art market, those of collector and gallery owner, but he denies the largest: "I always keep a work from my exhibitions, but I wait until the last day, because the customer always comes first. I have never competed with my clients. It would be very ugly ".
She has been a gallery owner since in 1980 she started working for Juana Mordó, whose establishment she ended up buying. Everyone thought Helga was a paid assistant – the fights that Mordó gave her without cutting a hair encouraged the misunderstanding – when in fact, financially, she had the upper hand. She was then married to the Cordoba architect Jaime de Alvear (who died in 2010), whom she had met at a wedding when his name was still Helga Müller and she was a twenty-something German from a wealthy family who was studying Spanish. The job served her well to avoid the foreseeable depression: she was, after all, a European woman with a certain world transplanted to the heart of Franco's Spain.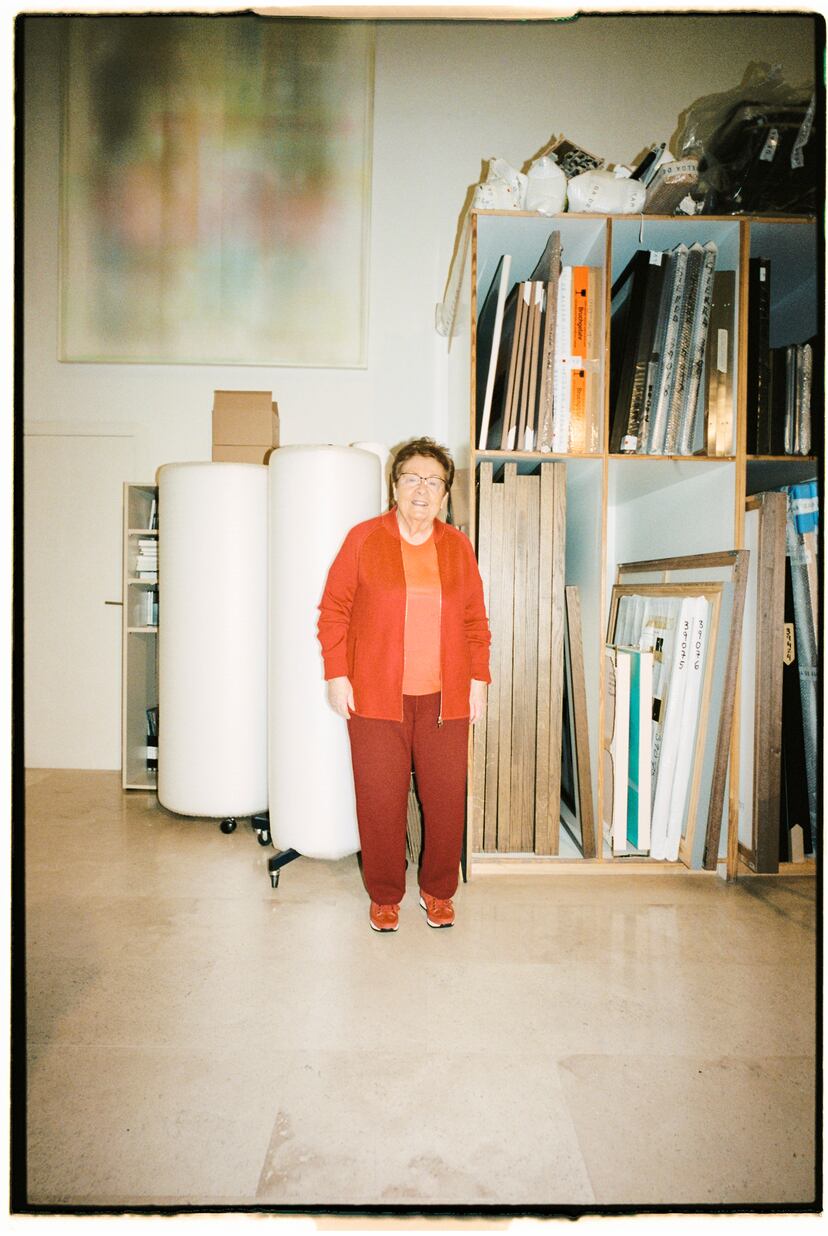 A male nurse enters the office. He is going to do a PCR, because the next day he travels to the Austrian spa that administers his annual ozone treatment. Her brother, who is in charge of the family businesses, lends a private plane to her and her daughter Patricia. "Let's go both as in Pretty Woman! ", She proclaims excitedly. Its real moment Pretty Woman He'll tell me about it a while later. It was when, during an edition of the Art Basel fair in the nineties, he walked into the booth of a renowned British gallery and was interested in a photo of Jeff Wall.
"An uncle like that attended me, very esnob. I tell him: 'I want that photo.' And he replies that it is not for sale. And I eat? Are you bringing it here and not selling it? That can not be!'. And he: 'You can't afford it.' He gave me an absurd price, and I told him that a deal was done, that I gave him a check and I took the work. So it was. Of course, I have never bought anything from those, although since then they have sent me propaganda and everything. It is that when you start they think you are an idiot. Instead, Rudolf Zwirner [fundador de la feria Art Cologne y padre del también galerista David Zwirner] it helped me a lot. Once there were seven works that interested me, but I didn't have the money to buy them. He told me: 'Well, buy three, and I'll keep the others for you until next year or when you can.' From people like that I have learned how to do things. Now his son David has like six galleries. It has become a multinational. Multinational we, who manufacture masks and sell them everywhere. But a gallery in twenty thousand places, I don't know about myself ".
By "we" he refers to the family business in Germany. Its main activity is to produce sanitary materials, from which it is deduced that lately capital has flowed generously. She has allocated part of it to fight the pandemic – she donated one million euros to CSIC investigations – which has not forced her to tighten her belt as a collector. "Thank God the factories work well, and also my brother is a charm," he sums up. That charm never leaves her in the lurch when it comes to financing her artistic crushes: her colleagues know this well, who yearn for her walks on the first day of ARCO every year.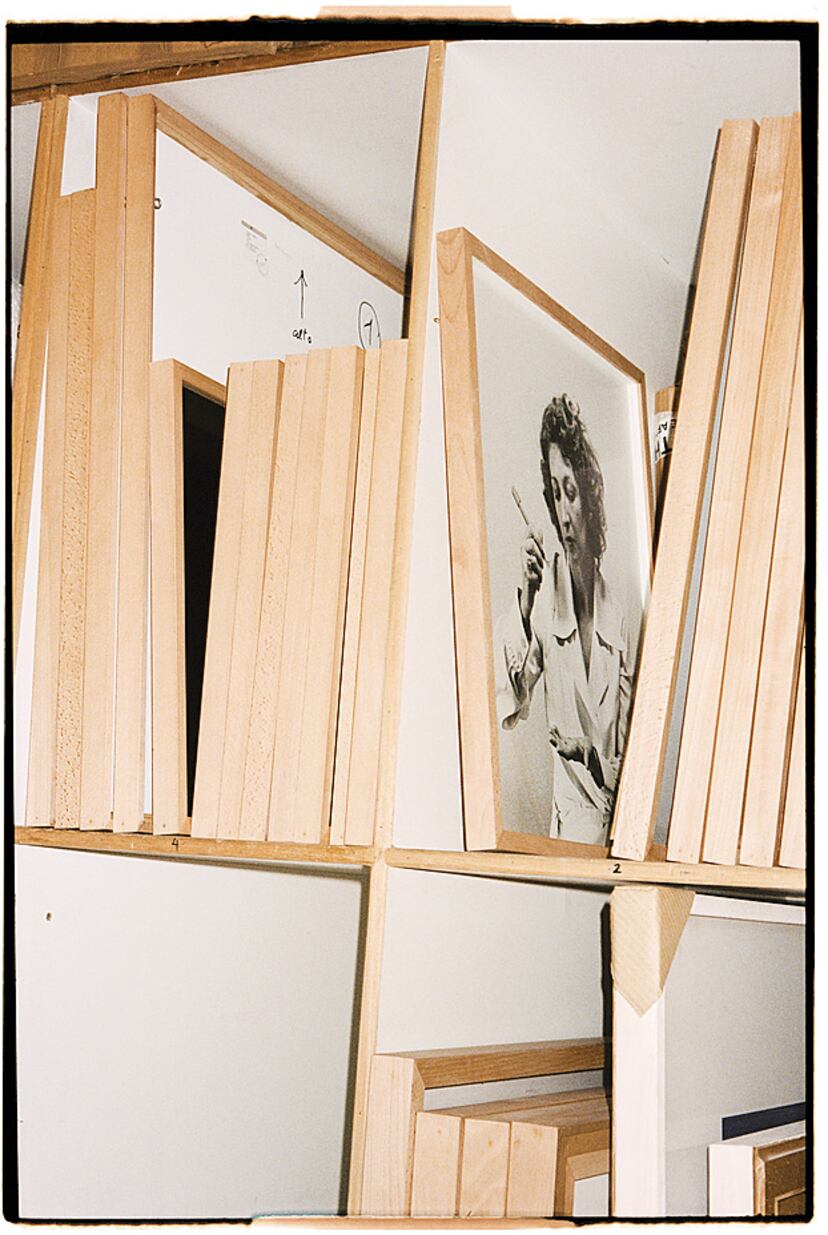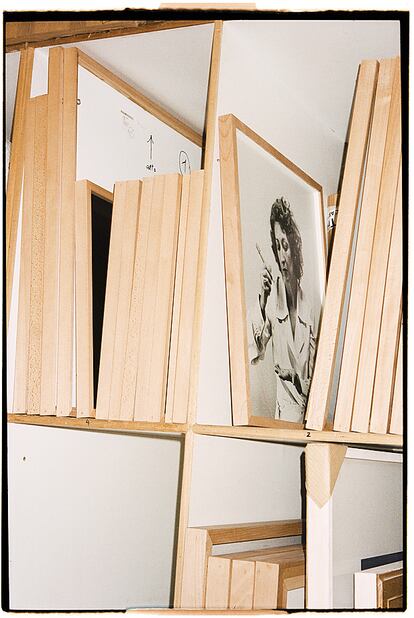 De Alvear, the gallery owner in Spain of Ángela de la Cruz, Santiago Sierra or Candida Höfer, is not one of those millionaire collectors who only pursue big names. The Museum of Contemporary Art Helga de Alvear de Cáceres grants the same status to a drawing by Paul Klee or the huge crimson lamp by Ai WeiWei as to the modest pieces of Bee Wide Wide, José Luis Alexanco and Juan Luis Moraza. The building, which functions at the same time as an independent construction and an extension of the early 20th-century palace that the Junta yielded to it to establish its Foundation (the Casa Grande), is signed by Emilio Tuñón and was conceived as the collection that was to housing, just the opposite of the usual practice since the effects of the Guggenheim began to rage.
All that collection will end up in Cáceres at one point or another: "Total, if you can't come to heaven or hell with me, wherever I go. I used to say it and nobody believed me. They thought he was going to resell it. But I haven't ". Nor does he expect glory and tributes for it: "I don't care. I do not like parties, in that I have never integrated into the society here. I am very lonely, I have four real friends and they are not people who go out. Come on, what in the Hello! They will not find me".

elpais.com
Eddie is an Australian news reporter with over 9 years in the industry and has published on Forbes and tech crunch.