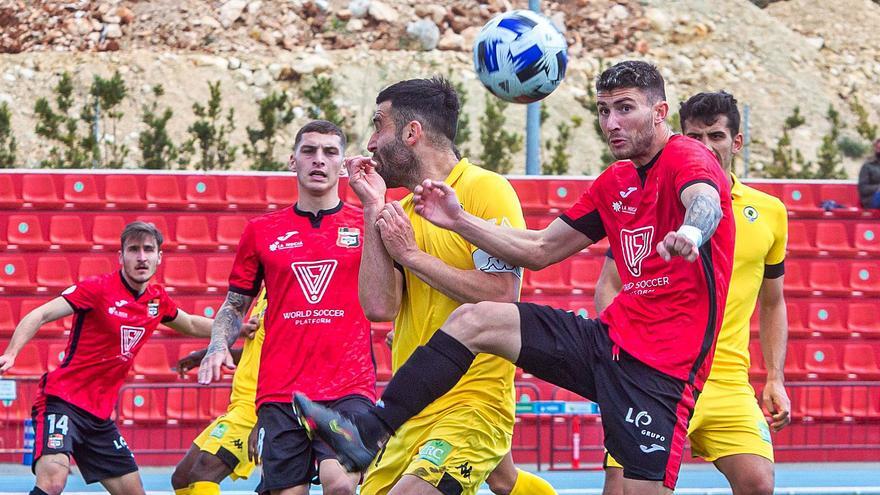 The Hercules languishes. He does it as an imitation, being a caricature, offering a poor image, the same that has been repeated on so many other occasions throughout the last two decades. It does not matter who is in front below the bosses, when it comes time to paint your face and place the knife between your teeth, most split. Too much media attention for a club with much more past than future, with its present always in question, ruled reluctantly, wasting money from the shadows, avoiding the responsibility of generating more than ephemeral illusions that explode like soap bubbles at the first blow.
Final whistle. On the pitch, the two teams have achieved the same thing, one celebrating it as a continental title and the other leaving the field crestfallen, in a hurry, embarrassed by the little memorable spectacle given on a natural grass carpet. Considering what has been seen, it was more difficult not to secure a place in the fight for promotion than to reach now, by the long road, the competition devised by Luis Rubiales in the midst of an unprecedented world crisis, an entelechy that, apart from a bewilderment In general, it causes the La Nucía players to believe yesterday that they had achieved permanence when, in reality, if they do not reach the Pro League, they will have lost a category.
Without leaders, without a plan of attack and with glaring failures. So it is impossible to convince anyone that the goal is still standing, that everything has not gone to hell again, and there are already many. Point out culprits is inherent to the Iberian condition, it is easier to point the finger than to look for effective solutions. Manolo Díaz maintains that a part of the responsibility belongs to negative messages coming from outside because they end up affecting a permeable locker room in which – I add – pessimism settles faster than attack plans. Surely he is right, there are those who rebel against criticism and there are those who allow themselves to be buried by it. In the blue and white project it is seen that there is little of the first and an overdose of the second.
Perhaps, in a world of sham and filter-disguised realities, the truth is so stark that it is hard to digest, that people believe more in the slogans on breakfast cups than in the evidence. And so it goes. Others always have the problem, we are beings of light … but it is not true, you only learn to fight by fighting, and if the blows scare you, you have it bad, you have the wrong job. It may be that, from now on, sports directors, rather than videos of plays, have to develop personality tests, it may thus be easier to gather a group of professional athletes capable of withstanding the circumstances of their trade. The threshold of demand set by David Cubillo was so poor that, as soon as it has been raised, the house of cards has collapsed.
Team in a coma with no arguments or antidote. You watch the collective game and you don't feel its pulse. Nobody helps, nobody offers, everyone walks and the responsibility falls on the youngest. Why would a team that was able to defeat Ibiza by signing a great game fall down in such a resounding way? Surely, because no one understood then that this must be the usual and not something extraordinary, that this is the only valid attitude and that you receive a payroll to do the same every Sunday and not once in your life.
The shock wave of some words far exceeds the loudness of their phonemes, goes further, they are a bomb that reverberates in the ear and is amplified in consciousness. The verb fail it is one of those words that do not have a palliative form. When you listen to it, you know that something is wrong, that there is no way to hide the disaster it announces. Hercules is once again looking into the abyss, but this time without the wild card of the pandemic … Meekness and fear, the most harmful synergy of professional athletes forced to win … by contract.

www.informacion.es
Eddie is an Australian news reporter with over 9 years in the industry and has published on Forbes and tech crunch.