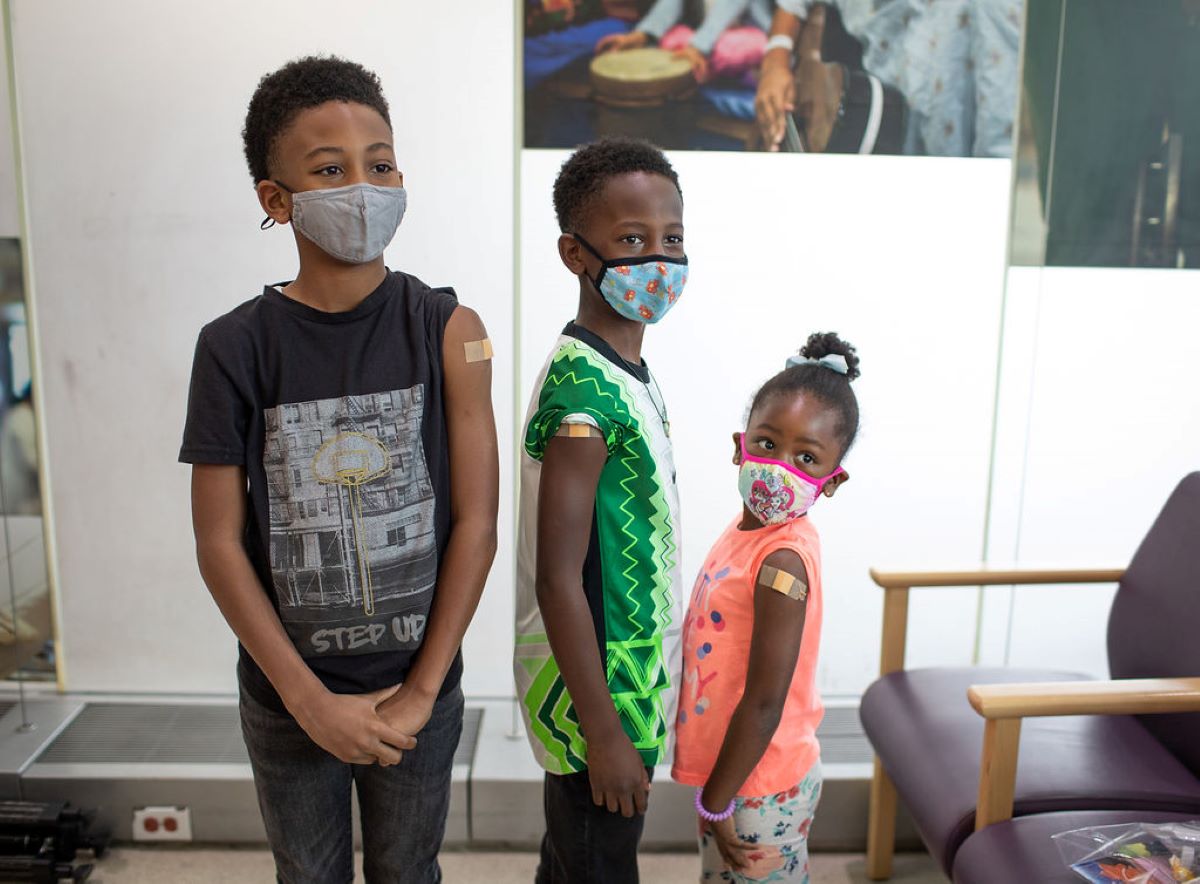 More than 90,000 infections on Saturday, 54,749 on Sunday and 48,686 on Monday. For the first time since the week before Christmas, the figures for new coronavirus infections in New York have recorded a decrease, very moderate, but sustained for at least two days in a row, prompting Governor Kathy Hochul to exclaim on Tuesday that there is "hope" that we are beginning to flatten the curve of the third wave of COVID-19, caused by the Omicron variant.
"Yes, that's right!… The numbers are going down, with 48,686 positive cases yesterday, and although only one is already many, I am seeing the day in which these numbers plummet much more, "said Hochul.
And with that number of cases, the positivity rate was 18.61%, which is also a decrease compared to the 19.35% reported on Monday.
"Everything seems that we are already passing the peak, with this slowdown in cases and the rate of infections that has also slowed down, and although they are still high and it is not the end, this for me is a slight hope, in a time in which we desperately need that (to have hope) ", highlighted the Governor.
The Big Apple It is the region in all of New York that is seeing the highest level of slowdown in COVID-19 infections compared to, say, Albany and the western part of the state.
But contrary to infections, the figures that are not showing a reduction are those of hospitalizations, after they totaled in the past 24 hours 12,540, up from 12,022 reported Monday.
The president indicated that these income figures "show that we are a little behind in the progress that is being seen with infections, although it should also be noted that the number of hospitalizations is not growing as fast as a few days ago" .
Another figure that also continued to rise was that of deceased by coronavirus, upon registering 160 deaths in contrast to the 135 the day before.
Campaign to vaccinate children
One of the worrying figures that the Governor showed was that this increase in hospitalizations is also occurring among children, with 91% of the new admitted corresponding to minors between 5 and 11 years old who have not yet been vaccinated.
Given this, Hochul announced a new campaign called '#VaxForKids' that it will seek to increase the vaccination figures among children over 5 years of age, and that it will urge parents, pediatricians and guardians, to take the little ones to the immunization centers administered by the State.
"The best protection for our children is to make sure they get vaccinated and stay up-to-date with all recommended vaccine doses," Hochul said, adding that as "COVID-19 continues to spread, the best protection for our children is the vaccine. It is safe, effective, free and, so far, more than half a million children in New York between the ages of 5 and 11 have already received their first dose. "
The Governor emphasized: "With the #VaxForKids campaign, we are redoubling our efforts to get this critical message out to more parents and guardians."
To find out where children can be vaccinated, the authorities asked to visit the website: ny.gov/VaxForKids
The multi-faceted 'marketing' effort includes new advertisements to reach parents and guardians in English and Spanish, with advertising on television, radio and digital. As part of the program, a new Public Service Announcement with State Health Commissioner Dr. Mary Bassett will be launched statewide with the goal of reaching parents and guardians of children ages 5 to 11.
"Since the appearance of the Omicron variant, COVID-19 cases and even hospitalizations are increasing among children. There has never been a more important time for pediatricians, parents, and guardians to ensure that children over the age of five are vaccinated and stay up-to-date with all recommended doses. Vaccines have been the backbone of pediatric care for decades, protecting our children against countless diseases, "said Dr. Bassett.
"The COVID-19 vaccine is no different. I urge New Yorkers to make sure their children receive the full vaccine, and their third dose when eligible, so they have significant and continued protection against the virus, "he added.
Till the date, More than 1.5 million children ages 5 to 17 have been vaccinated against COVID-19 in New York. As of January 10, 32.2% of children 5 to 11 years old and 73.4% of adolescents 12 to 17 years old have received at least one dose of vaccine and 21.6% of children 5 to 11 years old and the 65.4% of adolescents ages 12 to 17 have completed their initial series of vaccinations.
Figures of COVID-19 in New York:
160 dead on the last day.
62,458 deaths in total.
48,686 positive cases on the last day.
18.61% the positivity rate.
1,642 new hospitalizations on the last day.
12,540 total people hospitalized.
1,597 of those hospitalized are in intensive care units.
34,514,106 doses of vaccines given so far.
95.0% of New Yorkers 18 and older with at least one dose.
83.4% of New Yorkers 18 and older are already 'fully' vaccinated.

eldiariony.com
Eddie is an Australian news reporter with over 9 years in the industry and has published on Forbes and tech crunch.