HHow do you accept the blame for what your compatriots have done? In the case of Germany, between 1933 and 1945, the crimes were so heinous and devastating that it was difficult to know where the atonement could begin. But the unspeakable will only remain so until someone dares to break the silence, which is Horst Krüger's painful achievement in his memoirs. The broken house. First published in Germany in 1966, it went out of print for decades and it's no wonder: the truths in it were probably too chilling for a traumatized nation to digest. Now republished in a translation by Shaun Whiteside, the writing shines from the page, sad, incredulous, punished, and yet not without hope.
Krüger (1919-99) grew up in the modest Berlin suburb of Eichkamp, ​​which he revisits as a middle-aged journalist after 20 years away. It seeks to understand "how it really was" back then, balanced on the edge of the abyss. He's hunting among ghosts: a Catholic mother and a Protestant father wounded in Verdun in 1916, neither of whom is interested in politics. In this, they agreed with their Eichkamp neighbors – hardworking, respectable, petty – and without a Nazi in sight. So when Hitler's Reich fell on these unsuspecting people, they were not only baffled, they were delighted to be swept up in the tidal wave of national improvements: new jobs, new highways, new assembly halls. Even concerns about broken Jewish shop windows and ransacked Jewish homes were lost in the triumphant thunder of the reborn Homeland.
Up to this point, Krüger's story feels familiar, perhaps less compelling than other accounts of Germany's sleepwalking toward disaster, such as Sebastian Haffner's unforgettable book. Defying Hitler (2002). But then a private tragedy blinds the family and turns the narrative upside down. In March 1938, just after the Anschluss, Krüger's sister, Úrsula, is found one morning in bed, stiff and white, with black blood coming out of her mouth. Turns out he's swallowed sublimated, a concentrated mercury, and the bottle's two large deathheads bleakly echo the insignia of an SS cap. He dies 21 days later, though not before Krüger's mother has transformed the hospital room into a Catholic shrine, with a rosary wrapped around the clasped hands of her helpless daughter "like a tender wife." The subsequent invasion of the house by relatives turns into a "dance of death", culminating in a grotesque setting worthy of Fassbinder. The family's desperation, briefly quelled by the smell of self-righteousness and funeral meats, erupts when Krüger surprises the assembled guests by vomiting on the tablecloth.
The subtle accumulation of detail here (the skull on the poison bottle, the SS cap, the time of the Nazi annexation of Austria) fits so eerily with the domestic mood that one feels insecure if self-destructing Úrsula was an act of protest or escape. . "There was so much fear in you and you were always alone," writes his brother, trying to make sense of it. His death is the mysterious spell under which the rest of The broken house it unfolds, gradually encompassing another slower disappearance: the death of illusions. Krüger remembers a friend from his youth, Wanja, half Russian, half Jewish, an outsider whose rebellious life force cast a spell on him as a student. Twenty-two years later, the author accidentally discovers that Wanja is still alive and organizes a reunion in East Berlin. It's a mistake. His old friend is now a communist, a true believer, all his idiosyncratic traits removed. Both have been assaulted by the times: "We were fathered by beaten, clueless fathers and our mothers were clumsy and loveless."
Krüger's youthful idealism suffers another fatal blow when he is arrested for distributing letters critical of the regime. Interrogated and imprisoned for months under the charge of high treason, he awaits the end. By a mere whim of the Nazi judiciary, he is finally released. His next escape, into the ruins of Germany in 1945, will prove even more miraculous.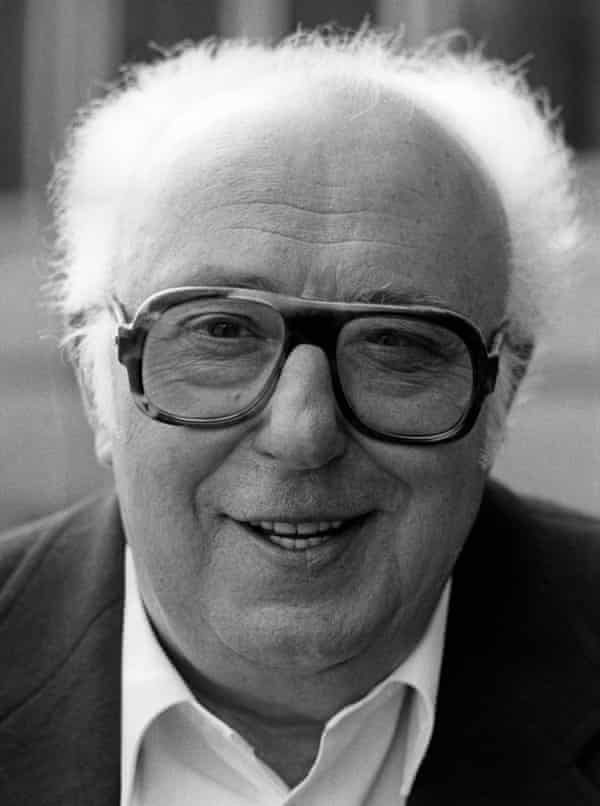 One hopes for an ending that matches his chronicle of lost illusions, and the book delivers magnificently. In February 1964, Krüger attended the Auschwitz trial in Frankfurt, at a time when the German public viewed the Holocaust with an indifference bordering on irritation. But that was before they knew what really happened at Auschwitz. Twenty-two defendants sit in the courtroom, while the author listens to the evidence unfold in a trance of horror. When a witness mentions the word "Sanka", it falls short. Sanka was the ambulance that Van Krüger was driving as a 22-year-old recruit in Smolensk, taking the wounded to hospital. But what if he had been sent to Auschwitz instead, where Sankas was used as assassination vans? He admits that in the killing frenzy he would have been like everyone else: "I closed my eyes and pretended for a while that I didn't notice anything."
When a journalist friend points out how an impeccably dressed, gray-haired man during a courtroom adjournment, it comes as a shock to the author (and us) that this Hamburg businessman was previously aide to the camp commander, Rudolf Höss, accused of securing Zyklon-B and supervising transports to the gas chambers. How can these "harmless-looking" men be mass murderers? Faced with the indecipherable one could shrug in despair, withdraw into a bewildered silence. Or one could, like Horst Krüger, give a courageous testimony and warn his compatriots to be on the lookout for the "darkness" within: "That Hitler, I believe, will stay with us, our whole lives."

www.theguardian.com
George is Digismak's reported cum editor with 13 years of experience in Journalism