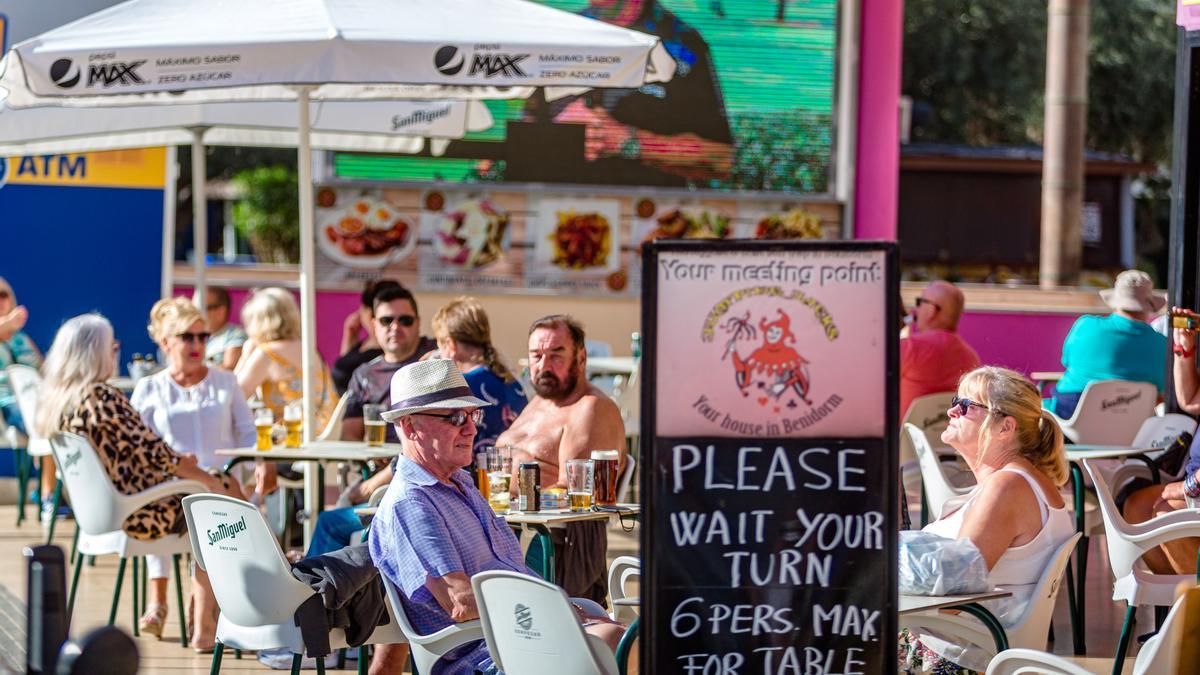 PCR tests on passengers from risk countries respond to the health situation but "it is not a measure that contributes positively to tourism." This is how resounding the Hosbec hotel management organization has shown itself today after publishing in the BOE the details of the announcement made yesterday by the Government of Spain regarding the requirement, as of November 23, for negative PCR tests on covid19 for all passengers from countries and risk zones established among which are the main European source markets.
"Although these new demands respond to the serious health situation that we are going through in what is surely the maximum peak of the second wave of the pandemic that affects Spain and all the countries around us, the truth is that it is not a measure that contributes positively to tourism, and especially to that of the Costa Blanca "they added. And it is that the entity considers that "it is true that at the moment its incidence is going to be very limited ", since the number of passengers at Alicante airport is at historic lows and practically without tourists, but "It is a measure that has been taken unilaterally by the Government of Spain without being part of a common policy of the European Union or bilateral agreements with issuing countries such as the United Kingdom. It is useless for us to impose a PCR if the quarantines that other countries have imposed on us are not lifted. Not only are we not working in what are called tourist corridors, but we are hindering and hindering them, "the same sources indicated.
Hosbec referred to a specific example: "a family of 4 from the United Kingdom wishing to travel next Christmas to a hotel in Benidorm should spend an average of 480 additional pounds on diagnostic tests and also continue with a 14-day quarantine his return home. With this scenario there is no tourism that can be reactivated ".
For this reason, the hotel management continues to claim "the implementation of harmonized European standards and with relevant countries in tourism matters (United Kingdom, Switzerland, Russia or the United States, for example) in order to establish clear, common and applicable measures throughout this area of ​​tourism and commercial relations. These standards would undoubtedly pass through a classification of countries or areas based on the number of cases (as has already been done in the European Council Recommendation 2020/1475), and that the measures to be applied to tourists are acceptable, they can be incorporated with ease and agility in travel for tourist reasons and that the countries participating in these harmonized standards discard quarantines as the only measure ".
Among those measures would be the "rapid diagnostic tests, with moderate cost and that they can be afavorably accepted by consumers, the least invasive and annoying as possible and that have adequate sanitary reliability indices. "Hosbec added that" in our opinion this should be the objective of the Government of Spain in international tourism in the medium term: to be able to have this framework negotiated and implemented to The beginning of the year 2021 ". However, he specified that" the Costa Blanca works to have good health data that allow us to operate without restrictions as of 2021 or establish the corridors and planned security measures if they were necessary. "
National corridors
Within the design of tourist flows that the Government of Spain must be carrying out, "cannot forget the necessary reactivation of corridors at the national level. Right now we find that a German citizen can come to Alicante (with a PCR from the 23rd) but one from Albacete cannot enter the Valencian Community due to the perimeter closure ", they indicated. For this reason they affirm that" again we are before a sanitary measure that responds to this contagion situation, but the reactivation of national tourism (which has been the little that has saved furniture during the summer) should also be on the priority agenda of all public officials ".
To reactivate this tourism with health security, "it will be necessary to plan a system of easy, simple and affordable diagnostic tests that can guarantee that we are facing a solvent activity", they added. Hosbec "participates and will actively participate in any work or debate group created with this objective, putting all our knowledge and strategy at the service of the long-awaited recovery of tourist activity."

www.informacion.es

Digsmak is a news publisher with over 12 years of reporting experiance; and have published in many industry leading publications and news sites.