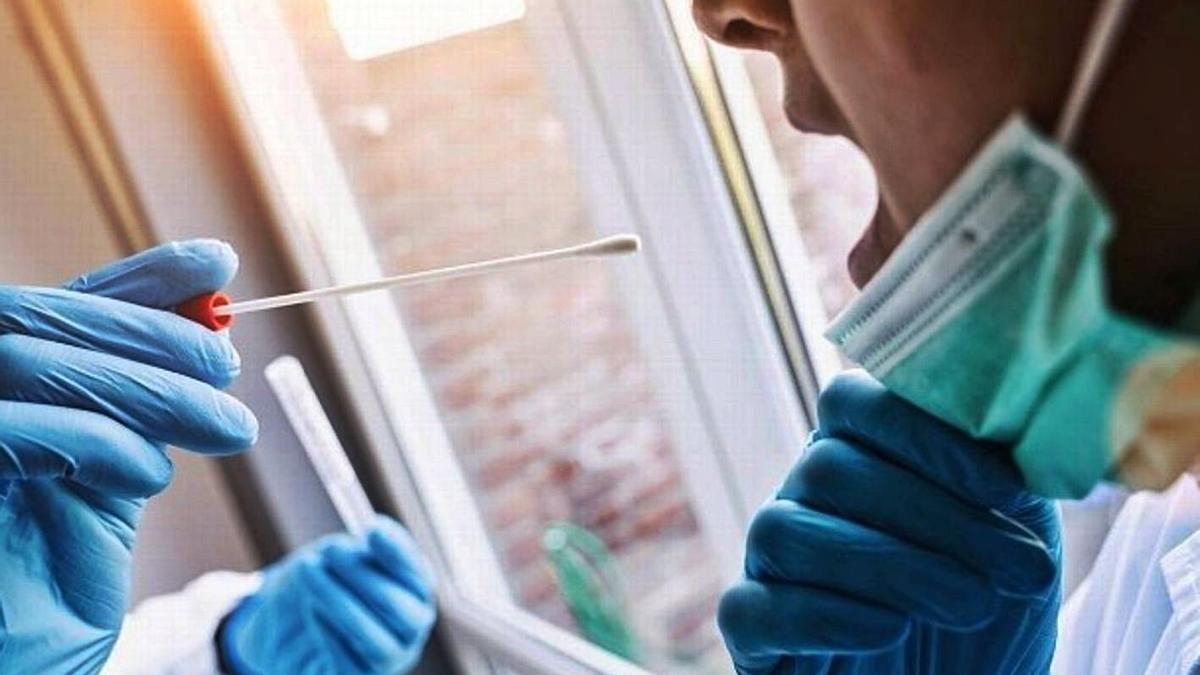 Triage in hospitals in the province of Alicante have detected false patients for several days who simulate symptoms of the covid to access a PCR test and its result on the same day. The malaise among health personnel is growing progressively as the number of "patients" who seeks nothing more than to confirm that they are negative and that they do not have the virus. The reason? Arrive toChristmas Eve dinner or Christmas lunch with peace of mind and at zero cost.
According to health sources explained to this newspaper, in the interview that is carried out in the emergency services it is detected since the case is not worrying because they openly admit that "I have to have dinner with my grandfather (also father, mother, father-in-law, mother-in-law , aunt, …) and I'm not calm ». After what they explain about the symptoms they suffer already falls on deaf ears. These people go directly to hospitals and not to health centers because they know that this it's the only way to get a quick diagnosis and for the holidays there are practically no days left.
If they go with this song to the health centers directly they are sent home without proof, they are asked to they confine themselves and they are told in a reassuring voice that they will be called in the next few days to perform the test, but that if they have more symptoms, high fever or worsening, do not wait for that call. Obviously this solution does not satisfy them because it is not what they are looking for and to obtain it what they have been doing for days is going to the hospitals directly.
By health protocol, no one leaves a hospital without medical attention and a report. As much as health personnel may suspect or even be aware that they are treating a person who is not positive and who may not have had a mild symptom, they are performed as many tests as necessary to rule out.
The problem posed to Public Health with these cases, of lack of civic awareness and lack of solidarity in the midst of the health crisis, it is multiple. On the one hand, its mere presence supposes an aggravation of the saturation that the emergency services – yes emergency – of the hospitals already suffer. These health workers, in addition to the usual patients (a study before the pandemic already assured that more than 90% of the users of this service could have been treated in a health center because their ailment was not serious) have to attend to these false patients with which the care that has to be given to those who really need it is worse due to the lack of means and the solution, obviously, is not to multiply the number of toilets. On the other hand, they consume their own health resources unnecessarily and, furthermore, against their own health, such as, for example, when they have to undergo an X-ray (to verify how their lungs are). It's true, in the end they go home with their negative PCR test but with unnecessary radiation. All, in short, for the Christmas feasts.
And third, and perhaps the most curious, the same sources assure that these people, having reported an alleged case of covid with their symptoms, are treated from the first moment as possible patients. Thus, they are removed from the "Free Covid" area and placed with those who are also suspects. That is, someone can come out with that negative PCR but with the virus circulating through their lungs because has been infected there with a positive.
Health sources assured that the workers are having a lot of patience with these cases. "Whoever is dedicated to this profession cannot understand that these things happen like this and that citizens, within their selfishnessJust think of them and take advantage of the system, getting the free trial, which is all they want, but putting themselves at risk of contagion by not spending a euro, "explains a source.

www.informacion.es
Digsmak is a news publisher with over 12 years of reporting experiance; and have published in many industry leading publications and news sites.