Alejandro Millán Valencia
BBC World News
To have memory, the world created music.
At the beginning of civilizations, the main knowledge that was created in different cultures was passed from generation to generation through oral tradition.
And this oral tradition depended on memory.
"Before narratives could be written or be part of a text, they were recited or sung," says the professor of psychology at Duke University. David C. Rubin in his book "Memory in oral tradition".
That is why texts like The Iliad, the Odyssey, the Psalms and other great ancient epics were first transmitted in the form of verses.
Then music occupied this same space. And now we may not hear the epic of Aeneas or Ulysses' long journey back to Ithaca in the voices of our elders, but there are songs that take us somewhere. To a scent. Just a moment. The favorite song, the melody it evokes.
And without us knowing very well why, music is one of the few weapons that therapists have to deal with the advance of Alzheimer's disease, the most common form of dementia in the elderly.
But how does music have that effect on memory? Why is one of the last things we forget is our favorite songs?
"Music has the double ability to create memories and recover memories within the human brain ", Lucía Amoruso, a neurologist and researcher at the University of Buenos Aires who investigates aspects of behavior and music, tells BBC Mundo.
"And when people suffer from senile dementia or Alzheimer's, in many cases music is the only key they have left to unlock those memories," he adds.
Maternal music
Although there are many theories, there is no definitive one that explains when music appeared in the life of the human being.
Of all the hypotheses that have been elaborated – including the one that indicates that it may have been intended to imitate the 'song' of animals-, there is a more striking one: the one that suggests that it was the way that mothers found to calm their offspring.
"In prehistoric times, mothers had to leave their babies at regular intervals to have their hands free for other activities, and they used an early way of talking like babies, or 'motherly mode', to reassure them," explains Dean Falk, anthropologist from the University of Florida in his book "How Humans Achieved Their Words."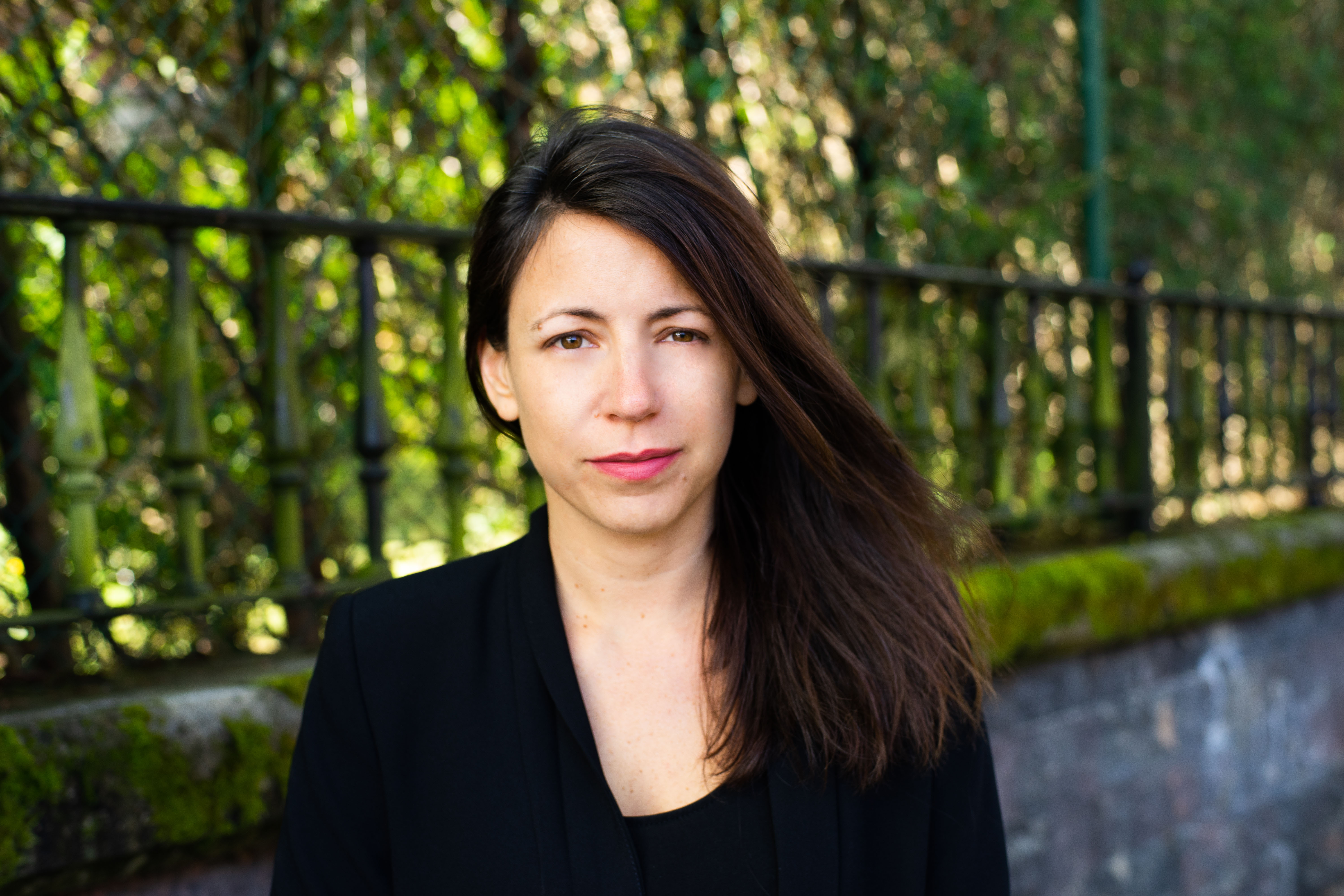 Lucia Amoruso
When people suffer from senile dementia or Alzheimer's, in many cases music is the only remaining key to unlock those memories "
Tonality, that musicality with which our mothers especially speak to us when we are babies, open up our first channels in our memory.
"Several analyzes have indicated that the brain of babies has an ability to respond to melody long before communication can be established through words," says Amoruso.
"Music, in some way, in this case helps us to create our first social bond, which is with our parents. And then that will be replicated in our other social bonds in the future and of course, with music," he says.
So when we grow up, with this programming in tow, Every time we hear a melody, a striking process occurs in our brain: Instead of activating one zone or region, several are activated.
"The first thing that occurs in the brain when we listen to music is that our pleasure center is activated and it releases dopamine, which is basically a neurotransmitter that makes us happy, "Robert Zatorre, musician, psychologist and founder of the research laboratory Brain, Music and Sound (brain, music and sound), in Canada, explains to BBC Mundo.
Usually those songs that we memorize are housed in the frontal lobe, where our mental "disco" is located.
"However, although it seems that music simply gives us pleasure and we keep it in our memory, the truth is that many more things happen in our heads," says Zatorre.
The brain, to begin with, compares the melody it is listening to with the one recorded in its head, which allows us to recognize a song simply by hearing its first notes.
"And another process that occurs is that the brain must separate the music from outside noise. This process is also quite complex, because we have to start several cognitive processes, "explains Zatorre.
Favorite songs
But what happens when a song not only conveys pleasure, but also emotions -which can even be sad- and awakens feelings?
Recently, on the occasion of the world day to fight Alzheimer's disease, at BBC Mundo we asked our readers about the songs that they thought they would never forget.
And although many of them were related to love, the truth is that most were determined by a precise moment in life: the birth of a child, the first trip abroad, the death of a friend, the release from prison. .
From science, this correlation is also explained from the connection of melodies with memory.
"There are several memory systems: episodic, temporal, semantic, the short term, the long term ", Amoruso lists.
Just as a song can be part of a specific moment -an unforgettable journey, the moment you fall in love with someone, an important achievement- also the artist who interprets the song or the lyrics of the song play an important role.
"A trip, a moment, they are part of the episodic memory, but it turns out that the song is interpreted by an artist we know well, whose features, history … Then, semantic memory is also activated", says the specialist .
"To be stored in our brain, music relies on all these memory systems," he adds.
"Play it again, Sam"
For Zatorre, in addition to this process, with music there is also a phenomenon associated with repetition.
"What happens when we like a song a lot? We repeat it", he says.
"And not just for a short time. For example, a song that marked us when we were 15 years old, we can listen to it many times during the rest of our lives. That ends up engraved in our memory in an exceptional way", explains Zatorre.
"Something that does not happen in the same way with other things that give us pleasure: eating our favorite food or visiting our favorite place," he adds.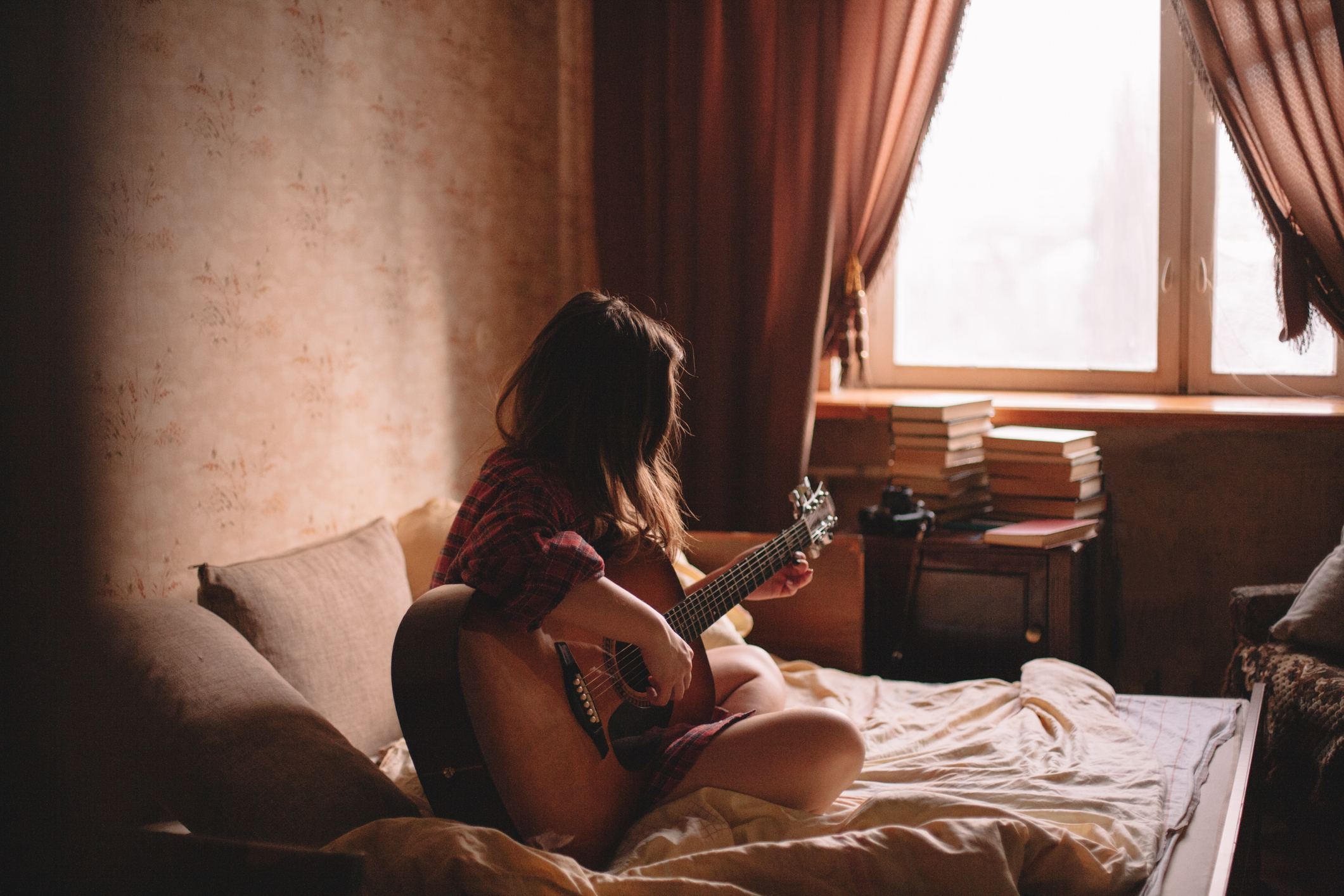 Getty Images
What happens when we like a song a lot? We repeat it. And that has a lot to do with emotions and memory "
And here another factor comes in: music not only creates memories and evokes emotions, but it also conditions our behavior and our memories.
One of Amoruso's main studies looked at how through music people could anticipate the behavior of others.
In his research "Tango time: experience and contextual anticipation during observation of action", the neurologist points out that the people studied who had listened to a tango for many years – and had also danced it – could anticipate, by just milliseconds, the mistakes that people who had never heard the famous Argentine melody were going to make while playing it. they were dancing for the first time.
"What the results of this study show is that the reactions in the brain that allowed anticipating this error was entirely due to the experience that the person had who had listened to and danced tango for many years, "he explains.
Until the last breath
A video recently went viral of an old woman sitting on a chair, who after someone made her listen to the famous ballet piece "Swan Lake" by Pyotr Ilyich Tchaikovsky, seems to start dancing.
In his wheelchair, with his eyes closed as if evoking a light, he performs ballet movements with his hands almost as if he were in front of a packed auditorium.
But the truth is that he was in a nursing home. Her name was Marta González and she suffered from Alzheimer's (she died in 2019, shortly after recording the video). But she had studied ballet in Cuba and had not forgotten those beautiful movements of Swan Lake despite the advance of the disease.
And they were activated when listening to the music.
How can this happen, if one of the places most affected by Alzheimer's is the frontal lobe?
"It is something that we cannot answer conclusively yet. What we could say is that music is the entry key to many memories that are still housed in our memory, despite the fact that we suffer from a degenerative disease ", explains Amoruso.
However, not just any music can be used to treat people affected by senile dementia or Alzheimer's.
"It cannot be said with certainty that music is the last thing we forget. Many patients with Alzheimer's do not react to music treatments, "says Zatorre.
But the specialist does point out a difference: when the music for the treatment is chosen by the patient, when he or she chooses the songs, that is when the best results are recorded.
"The link with music and memory has a high emotional degree. Many of these patients access those memories thanks to music. In fact, it is sometimes the last resort to access those memories," notes Amoruso.
For both Zatorre and Amoruso the music too it has been a fundamental element in dealing with confinement. And maybe that's the way we remember this 2020 and the context of the coronavirus pandemic.
"Many of the patients I have treated have confessed to me that neither sex, nor food, nor liquor have been of great help in dealing with the confinement and the circumstances that led us to experience the pandemic," says Zatorre .
"Most indicate that music has been their best ally. That this has been a way of supporting what is happening. And I'm sure that many memories have been created from that combination, "he concludes.
Now you can receive notifications from BBC Mundo. Download our app and activate them so you don't miss our best content.

www.bbc.com
Digsmak is a news publisher with over 12 years of reporting experiance; and have published in many industry leading publications and news sites.