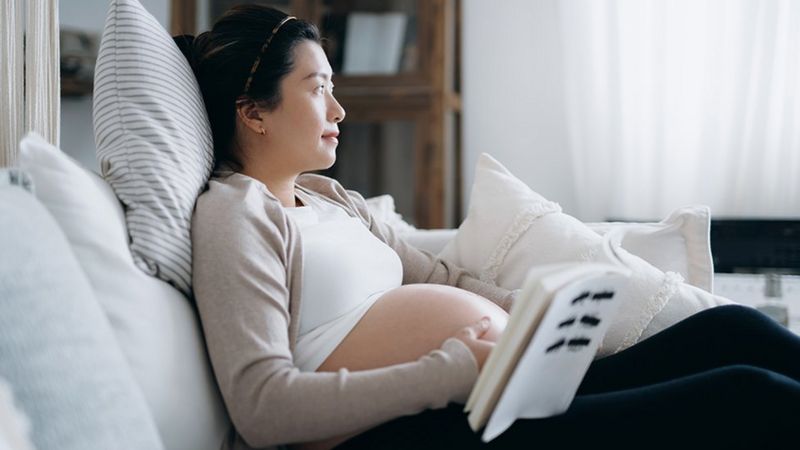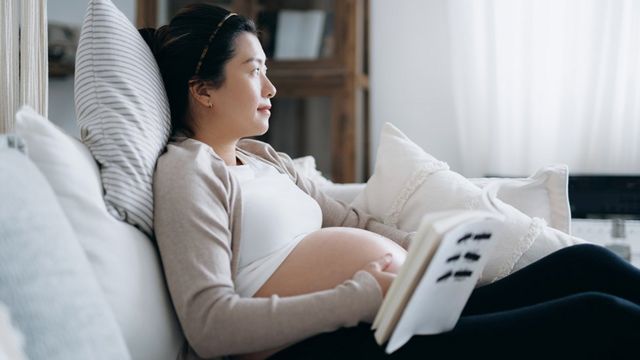 We all know that a woman's body goes through many physical changes during pregnancy and after giving birth. But what is not so well known is that having a child also modifies the structure of the brain.
It has even been discovered that those who are mothers or fathers without gestation develop changes in their brains as a result of taking care of their children.
This is what an investigation by the BBC science journalist Melissa Hogenboom has revealed, who interviewed a group of experts who are dedicated to studying how having children affects the brain.
"The drastic changes that occur in hormone levels during pregnancy influence a woman's brain, preparing her for motherhood," explains Pilyoung Kim, professor of psychology at the University of Denver, in the United States.
"We found that during the first months of the postpartum period mothers brain enlarges", bill.
"That seems to directly contradict the common perception that exists of the 'pregnant brain'," he says, in relation to the myth that pregnant women are forgetful and find it difficult to concentrate.
However, the neuroscientist Ann-Marie De Lange, from the University Hospital of Lausanne, in Switzerland, points out that it is not just a myth: "Many women feel that their mental functions are not so good during this period, and that they have less memory" , it states.
De Lange has a theory as to why they might feel this way when their brain is getting bigger.
"It could be that during this period the brain is modifying itself to start focusing on something else"he suggests.
"There are studies that show that these changes are linked to maternal behaviors such as attachment to the baby," he reveals.
Brain changes
Scientists and other experts have managed to identify in which brain regions structural growth related to motherhood occurs.
One is in the areas that have to do with the so-called reward circuit, which involves the prefrontal cortex and other smaller sections in the center of the brain.
These changes make women feel very motivated to respond to the call of their babies, and that they feel happiness when their little ones smile.
There are also modifications in brain areas related to emotional regulation, such as the amygdala and anterior cingulate cortex, which allow the mother to regulate her own distress at the baby's crying.
And there is another change in the region of the prefrontal cortex that affects the ability to learn and make decisions, and that helps the mother choose the most appropriate response.
On the other hand, there are modifications in six different regions related to empathy, which help mothers understand what their babies may be feeling.
And finally, all areas of the brain related to the senses are enhanced – smell, taste, touch, hearing and vision – to help mothers interact with their newborns.
"If we think about it from an evolutionary perspective, it makes sense that any change that promotes the care and protection of the child is beneficial not only for the children but also for the reproductive success of the mother," says De Lange.
According to the expert, "some changes can be reversed after delivery, but others can persist through the postpartum period and even for years".
Brain plasticity
What experts do not know for sure is if these changes that last for years are a consequence of childbirth and its hormonal fluctuations, or if they are in fact what is known as "brain plasticity": changes produced not from pregnancy but from pregnancy. parenting experience.
Brain plasticity or neuroplasticity is the process by which our brain reorganizes and modifies its neural network in response to external or internal changes or factors.
Until not so long ago it was believed that only children have this ability to shape their brains, but it is now known that many areas of the brain remain "plastic" – or modifiable – even during adulthood.
And there is evidence showing that raising a child causes changes in the brain.
"The more experience a mother has, the greater the connections we see between neurons in the brain areas that are important for parenting," says Kim.
These changes can also occur in the brain of children. parents.
Kim cites a study conducted in Israel with male couples who recently had babies.
"It's very interesting," he says. "Not only were both parents seen to have a greater brain response towards their baby, but also the parent who is the primary caregiver showed even more brain sensitivity than his partner."
For Hogenboom this shows that having children modifies the brain of a mother or father beyond pregnancy.
And it also proves that "women they are not biologically destined to be the primary caregivers of the children ".
"Pregnancy definitely prepares the body, but it is clear that it is the time and intensity of emotional ties that are related to how the brain changes," he says.
Surprising find
Studying the long-term changes motherhood leaves in women's brains led to an unexpected discovery.
Research by Dr De Lange and her team at the Lausanne University Hospital showed that women who had given birth to multiple children had brains that looked "younger" than their peers of the same age.
"Women who had given birth to multiple children exhibited fewer brain changes than we usually see as we age, such as atrophy of gray matter or a decrease in white matter," says De Lange.
"This could indicate that having children at a younger age could potentially have a protective effect on the brain as we age," he says.
However, he clarifies that the benefits they found were "very moderate", and that having children when young is just one of many factors that influence the way we age.
In this sense, it highlights that motherhood is also associated with higher stress levels -by lack of sleep and the reduction in social interactions, for example- which not only affects the aging process but could also affect the mental health of some women.
You can watch Melissa Hogenboom's documentary on motherhood. here
Now you can receive notifications from BBC News Mundo. Download the new version of our app and activate them so you don't miss out on our best content.

www.bbc.com
Eddie is an Australian news reporter with over 9 years in the industry and has published on Forbes and tech crunch.