Marwa Helmy*
Special for BBC News World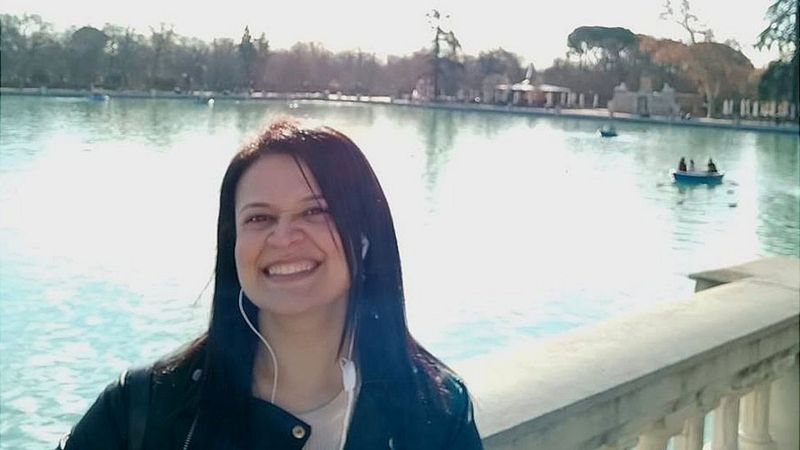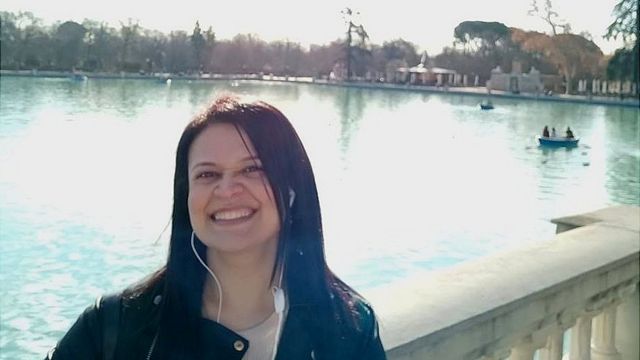 I grew up in a town in southern Egypt in the late 80s, where almost everything was forbidden for women, and dreaming of a different future, choosing how to live my present and even deciding what clothes to wear was impossible.
We were born with a manual designed for girls: to live first under the shadow of the men in the family and then under that of the husband. And it is that in my town even the education of women becomes a tool to get a better husband.
Fear has been with us since we were little. Because of the panic of losing our hymen, we can't even ride a bicycle. You cannot laugh or speak out loud. The look, the steps we take, we do everything with great care.
He never fit in and always dreamed of a different life that seemed unattainable, but I started studying spanish, a coincidence that became a tool towards what I was looking for: the freedom to be myself, to recognize myself when I look in the mirror.
The power of sound
When I was 5 years old, I started studying in a religious school. We had to memorize the Qur'an and study many subjects of Language and Religion.
Wearing the veil to school was mandatory and afterwards they convinced me that I looked prettier wearing it, so I decided to keep wearing it. It was a false freedom because when the first menstruation came, the veil became obligatory.
I left the south to study at the university because the only religious university that had a language department is in Cairo.
I chose to study Spanish because I loved the pronunciation.It has a very pleasant musical tone for the ears.
Any different culture is always a window to the world, but at first many things struck me. It was a totally different world.
The language was the start of the transformation in my life: music that was forbidden as a child was a means to learn Spanish, read literary works after spending life with religious books and meet brave journalists who came from Spain to Egypt to tell the history of my country and fight for their dreams in a different and difficult society.
The first trip
I visited Spain for the first time in 2007 thanks to a Spanish scholarship. It was my first solo trip abroad.
There began a new stage of my life: I realized what does it mean to enjoy life, tener lto freedom to do what you want without fear of what people say, of being able to dance while listening to music in the streets, as well as meeting friends.
They are the ones who have given me support for the whole process of changes that I have made. And, most importantly, knowing that I am the same person, and not a rude or prostitute as some Egyptians would call me just for living life freely.
On that trip I felt happy, but at the same time I was sad. That feeling that I grew up with was still alive, not being able to make my own decisions, that my body was not mine and not to mention choosing the clothes I wanted to wear.
I can't fix the magic moment when everything started to change. All i know is that Since that trip, nothing has been the same again.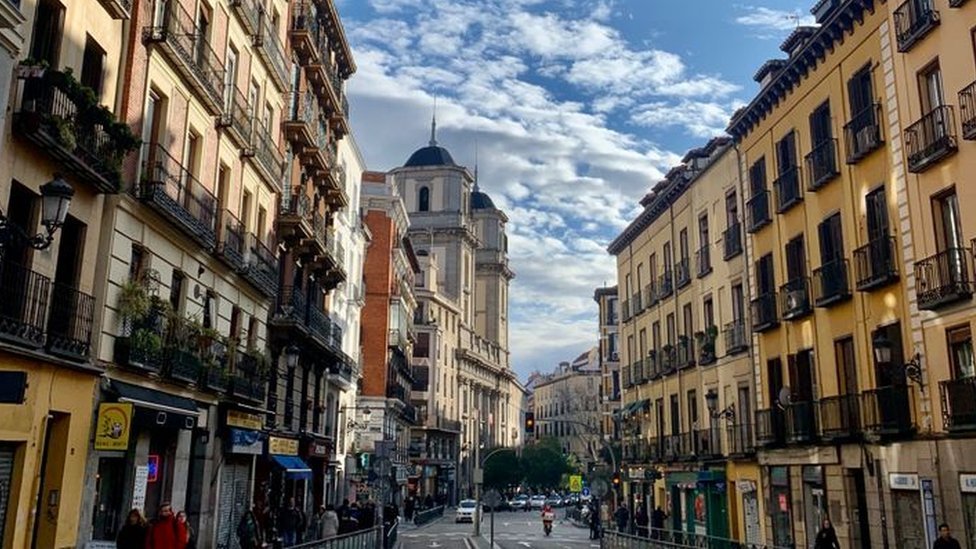 BBC Mundo
"Writing in Spanish has become part of my freedom. I can express myself better in that language without being afraid of the interpretation of others"
A difficult decision
It took me a long time to be able to remove the veil, a subject that I did not dare to talk about with anyone. But I made the decision after going through a serious depression. It hurt so much that feeling of being unable to get rid of him and live as I wanted.
Taking off my veil meant losing some family members and many friends, not being the exemplary daughter and sister, not preserving the traditions of the south; and the most serious, not respecting religion after studying in religious centers.
It seems easy to take off the hijab, but it wasn't. That fact marked a before and after. Since then, I have lived as I had never imagined before.
Now I dare to look at myself in the mirror, I recognize myself and I have smiled again.
Writing in Spanish has become part of my freedom. I can express myself better in that language without being afraid of the interpretation of others. Nobody tells you this word is forbidden or a girl cannot write this. And most importantly: no one can read what I write if I do not publish it.
The environment in which I grew up does not recognize private life and the family can look through my things and read my diary. What is written in Spanish they do not understand.
I kept going to Spain. I especially remember a trip where I bought my first elegant dress, and I changed my style. I felt that I was happy to be a woman.
One day in Madrid, a lady told me that I have a smile that "attracts attention and is very contagious". At that time, I was listening to music while walking down the street enjoying my freedom.
I wanted to tell the lady that that smile is like that because I spent years without knowing how to smile. At the office in Egypt and some colleagues in London call me "the smiling girl". But they don't know why either.
* Marwa Helmy is a sports journalist for the BBC's Arab service. He wrote this testimony for BBC Mundo.
Now you can receive notifications from BBC Mundo. Download the new version of our app and activate them so you don't miss out on our best content.

www.bbc.com
Eddie is an Australian news reporter with over 9 years in the industry and has published on Forbes and tech crunch.