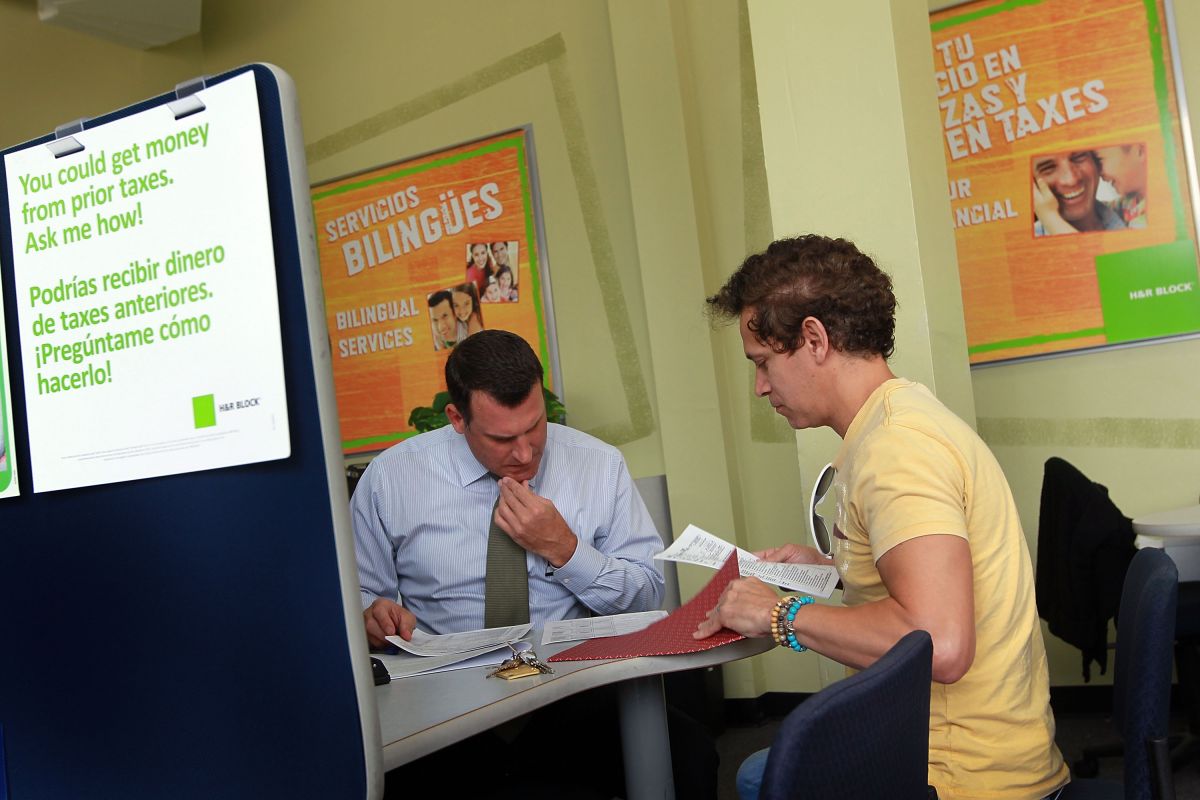 The shortest time to receive your tax refund from the IRS is seven days but it will hardly be fulfilled.
Foto:
Joe Raedle / Getty Images
This year's tax returns will present a greater delay than in previous years due to the coronavirus pandemic and the tasks that the Internal Revenue Service (IRS) assumed since last year when processing stimulus checks.
Tax filing season began on February 12 and will end on April 15 with the exception of the citizens of Texas and neighboring states that were affected by last month's winter storms, who have been granted a two-month extension, so They will have until June 15 to file the declaration.
IRS delays
The Internal Revenue Service (IRS) said it is experiencing delays in mailing physical, paper and tax returns from those who filed in a paper format, as well as all tax-related correspondence.
According to the latest data, the number of individual tax refunds received up to February 26 was 45,271,000 and it is down 23.7% compared to the same date last year. A total of 39,402,000 individual returns have been processed in the first two weeks of the 2021 filing season, compared to 57,085,000 applications at the same stage in 2020.
On average the IRS has issued $ 2,880 rebates, a figure that is lower than that recorded in 2020. The IRS is still processing almost 7 million declarations corresponding to 2019.
Additional reasons why you may not have received your tax refund
Some people are delaying filing taxes until President Joe Biden signs the stimulus bill passed by both houses that includes a $ 1,400 stimulus check.
This action will affect the tax return of those who received unemployment benefit last year, so for some people it makes sense to wait until the stimulus bill is signed because could avoid paying a tax bill.
Related: These are the dates your tax refund and missing stimulus check could arrive
Where is my refund located?
You can find out where your tax refund is in the process by using the tool Where is my refund through the IRS website or by downloading the agency's mobile app IRS2go.
You will need your social security number or (ITIN), the status of your return and the exact amount of your refund that appears on line number 35 of the 1040 form.
The data in the IRS tool is updated every day. Don't try to contact the IRS until at least 21 days or more have passed since you filed your tax return and you haven't received any other news yet.
Related: To claim your stimulus check on your tax return, this letter is key. What to do if you don't have it or you lost it?
What is the longest time to receive my tax refund?
The IRS has mentioned that seven days is the shortest time where you could receive your tax refund and your stimulus check. Nevertheless, the longest period you could wait would be an average of 21 days.
You may be interested:

eldiariony.com
Eddie is an Australian news reporter with over 9 years in the industry and has published on Forbes and tech crunch.