Fátima Servián Franco
The Conversation*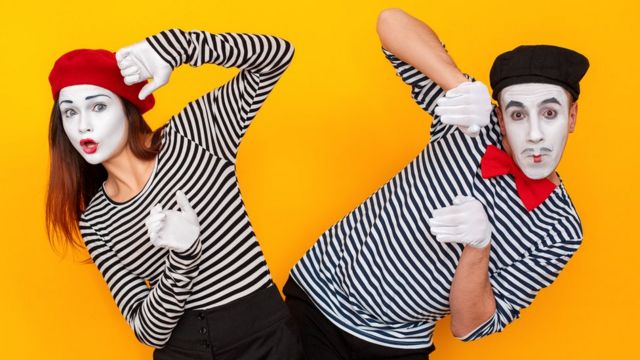 There was a time when humans only communicated through non-verbal language. Why can this type of communication be more reliable than verbal communication? When could we use non-verbal language to improve our safety and quality of life? What is hidden behind it?
Body language is a type of non-verbal communication where they are used gestures that convey information to another person.
Advancing and improving their interpretation can help security systems, at the tertiary level in psychological treatments and in the judicial system.
Body expression and posture are factors to consider in the treatment of post-traumatic stress disorder (PTSD).
Facial expressions and movements have been decisive in the work of the FBI. Specifically in the investigations of the former agent of this agency, an expert in body language, Joe Navarro.
At some airports, such as Miami International, all employees receive body language training due to the various threats inherent in their jobs.
Facial expressions and micro expressions
For 40 years, all the movements that our facial muscles can generate have been studied by a system of codification facial. This system names human facial movements by their appearance on the face.
It is a common standard that systematically classifies the physical expression of emotions. This has proven useful for psychology.
In our face there are 43 muscles that can form more than 10,000 expressions. Everyone knows what a smile or a grimace means, but many others escape us.
Just by reading one face we can guess if someone is happy, angry or disgusted. These facial expressions are programmed into the brain and are common to all human beings on the planet.
The micro expressionsUnlike common facial expressions, they are very difficult to hide.
These are rapid, involuntary and uncontrolled facial movements by the person according to the emotions they feel.
They occur as a manifestation of an emotion and are of vital importance: they allow us to know what the person with whom we are interacting is feeling.
Above all, in the context of terrorism, criminal investigations, in airport control zones and in risky situations.
Evolutionary history of body expression
The evolutionary history of our ancestors, 100,000 years ago, and their survival has a lot to say in the innate and universal nature of body language.
At the dawn of humanity, only non-verbal behaviors existed, and living or dying depended on reading them.
Our body emits signals that are understood without expressing anything verbally and it is a immediate and automatic process. For example, our face involuntarily communicates fear and this has specific reasons.
The bodily expression of fear allows us to expand the chest and draw in more oxygen, preparing the body to fight or flee.
The eyes are enlarged, increasing the visual field and allowing us to see more things.
On the contrary, when we are angry, we frown, narrowing and narrowing the visual field to restrict our objective.
Our nonverbal behaviors are embedded in our evolutionary history to help communicate our most basic immobile needs in relation to survival.
Doesn't the body lie?
According to Dr. Lilian Glass, communication expert and behavior analyst, the body does not lie, unless we are a specialist in it. And of those, he notes, there are very few.
Certain emotions are linked to certain bodily expressions and this is also the reverse, because it is a innate mechanism. We express bodily what we feel.
The limbic system is made up of various brain structures that regulate physiological responses to certain stimuli.
It evolved to react when we are in danger or when we see a threat.
Emotional states have their main neurological basis in this system. Our limbic system is compared to software that works by default and, like it or not, affects the way we move the body.
Can the feet be more expressive than the face?
According to Joe Navarro, a former FBI agent and body language expert, we can fake a smile out of social convictions, but foot movements are not subject to these convictions.
This is why they are so interesting in detecting that of others.
Likewise, we gesture with our hands when we speak on the phone without the receiver being able to see us because this movement helps us to think.
To verbalize a thought, move our hands, gesture, it helps us to form the thoughts with which we want to express ourselves.
It is not just a communicative gesture, they are not only signals for the people who are watching it, it also helps us to think ourselves.
Our gestures are not only communicative, they are the way in which we are programmed and the body expresses what happens in the mind.
Our brain brings into play a series of physiological, cognitive and expressive behavioral components of the face and body.
All of them make us express one body posture or another, depending on our emotion.
Verbally we can camouflage an emotion. However, bodily it is much more difficult not to express what we feel.
Fátima Servián Franco is ppsychologist general sanitaria y dDirector of the RNCR and PDI Psychology Center at the International University of Valencia, International University of Valencia, España.
Now you can receive notifications from BBC News Mundo. Download nUse our app and activate them so you don't miss out on our best content.

www.bbc.com
Eddie is an Australian news reporter with over 9 years in the industry and has published on Forbes and tech crunch.