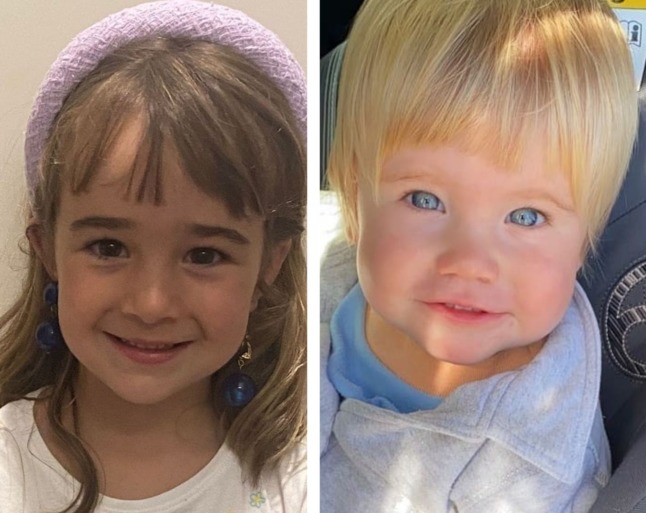 Spanish society is shocked after the tragic news on Thursday night that Olivia's body had been found in a bag at the bottom of the sea off the coast of the Canary Island of Tenerife, weighed down by an anchor from her ship. dad.
Her one-year-old sister, Anna, and her father, Tomás Gimeno, have yet to be located, but given that the 37-year-old's boat was found adrift the day after her disappearance and the discovery of Olivia's body , search teams now fear the worst. .
Since the news of the two sisters' kidnapping by their father broke on April 27, the Spaniards have closely followed the rescue operation, hoping that the two girls will be returned to their mother. Initial investigations pointed to the possibility that Gimeno had tried to sail with his daughters to South America or Morocco.
🔴MISSING
Tomàs Antonio Gimeno is the person who has taken Anna and Olivia Gimeno.
Spread these images !! #SOS #Occidental Sahara #Africa #disappeared #Tenerife #Canary Islands #Morocco # Minor missing pic.twitter.com/hTaG9n87tb

– ¡¡* ¡Marina¡¡ * ¡¡🎗🎗 (@ marinamar72) May 3, 2021
But suspicions that the threats from the father, who told his ex-wife on the night of her disappearance that he would never see the children again, have now been confirmed in the worst possible way.
The Spanish press refers to him as vicarious violence, a type of gender-based violence by proxy that aims to harm the partner where it hurts the most: to inflict harm on their children.
According to data from the Observatory of Spain against Domestic and Gender Violence, 40 minors have been murdered at the hands of their mothers' partner or ex-partner since 2013 in Spain.
Vicarious violence has been included in the latest law for the protection of minors in Spain, the Rhodes LawNamed after the British pianist who lobbied for the country to review its protection of minors.
DEP Always in our hearts ❤️ for these two beautiful little mermaids that today also shine in the sky, 💫 #Always together pic.twitter.com/HRWYjq3Ri2

– Juan Carlos Megias Carrasco (@MegiasCarrasco) June 10, 2021
A widely shared image posted on social media after the discovery of Olivia's body, titled "Always Together", "Always Together".
Experts refer to it as the cruelest type of gender-based violence, seen by perpetrators as a form of revenge that inflicts the worst possible damage on a partner after they believe they have wronged it.
"They do not have any type of psychological pathology, they are extreme sexists, extreme narcissists who do not tolerate being upset because they did not want to separate from their partners and do not admit that there has been a divorce," psychologist Sonia Vaccaro told Spanish national radio RTVE.
"It is secondary violence to the main victim, which is the woman," adding that children are seen as mere instruments for this, and that verbal threats similar to those of Gimeno also count as vicarious violence.
This type of domestic violence by proxy is different from filicide, in which a father murders his child, since its main objective is to hurt the partner or ex-partner.
"The abuser knows that by harming or murdering his children, he ensures that the woman never recovers. It is extreme damage ".
On May 24, the President of the Spanish Government, Pedro Sánchez, denounced as "unacceptable" an upturn in domestic violence that led to the murder of five women over the course of a week by their partners or ex-partners.
Spain has introduced stricter laws against gender-based violence in recent years, but barely a week goes by in the country without news of another murder or beating.
"There is a deficit of conscience," said Miguel Lorente, former delegate of the Government for Gender Violence, quoted by the Association of Families of Spain.
"There are many debates about gender violence but they do not translate into awareness because the information is not adequate.
"If we talk about 700 women murdered in the last decade in Spain, we also have to talk about 700 murderers. And we don't. "
Olivia's heartbreaking death may not be in vain if the wickedness of vicarious violence in Spain it stops short with greater protection for children caught in situations of gender violence.
As a sign of optimism, the law for the protection of minors that comes into force on June 24 establishes that the judge may suspend the right to visit when a protection order is issued for gender violence, or if there are indications that the children have witnessed or suffered abuse.
Read more about gender violence in Spain



www.thelocal.es
George is Digismak's reported cum editor with 13 years of experience in Journalism