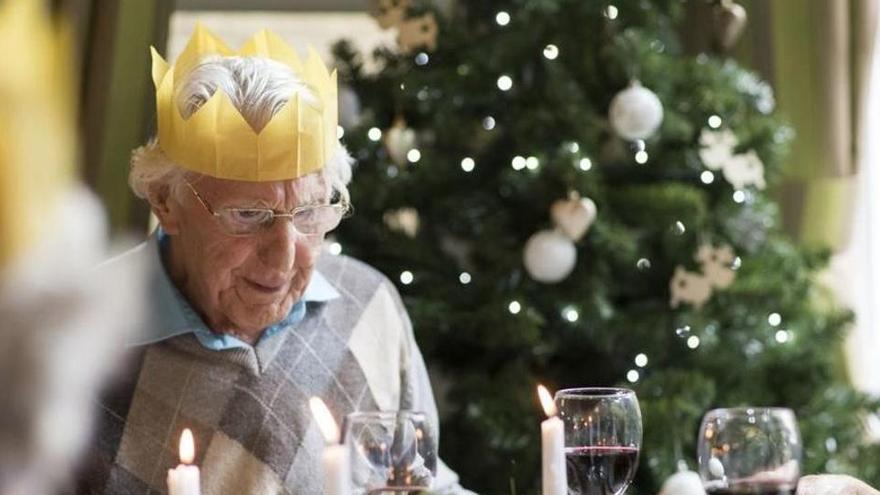 These are the people and families behind the pandemic numbers. This is the reality of the coronavirus. This is the risk involved in contact with others, with our own family. We can involuntarily infect our loved ones. Christmas is coming and all are questions.
A strange and abnormal Christmas awaits us. First error. Words count. So don't call her strange or abnormal. And much less sad. Bet on other less harmful and more positive adjectives, such as new, original or different Christmas. "The value of words is very important", explains Mercedes Bermejo, psychologist, expert in family therapy and director of Senticuentos, a collection of children's books to help families address problems such as harassment, sexual abuse, illness or separation. What psychological tools do we have to live a new, original and different Christmas as a family? Here, six keys.
How to face Christmas?
These parties will be different, but do not judge them before living them. The first thing we should do is not romanticize the Christmases before covid-19. "January is one of the months of the year in which psychologists have the most work. On these dates we see each other more, we meet more and conflicts and crises arise. That's why families come to our consultations ", highlights Bermejo, director of Psicólogos Pozuelo. The first lesson is clear: think about the amount of friction, discussions or conflicts that you are going to save.
How to deal with the denialist brother-in-law and the family member who wants to see us at all costs?
There are people who fear the coronavirus more than others. There are also those who are more comfortable in solitude than others. "It is important to respect each other's decisions. But always in accordance with health recommendations. These are special dates and you want to see each other, okay. However, we must appeal to prudence because the scientific community warns us of a third wave, "explains Bermejo. The psychological tool we have to try to convince those who want a traditional Christmas is the following:" Do not tell them no you want to see them to protect yourself but to protect them. In reality, what you are doing is an act of generosity. " It is not about not seeing each other but about looking for alternatives. "Let's go back to old customs, like sending Christmas postcards. We can also take walks in the open air or meet to see each other online. Each family – concludes the expert – must find their Christmas plan." Never expose yourself to a risk that you do not want because it will generate discomfort in coexistence and in encounters. Not worth it. It is better that prudence reigns.
How to show affection to grandparents without seeing them?
We have to look for creative alternatives to express our love for our grandparents, the population most at risk in the pandemic. "Technology helps us because we can be in contact with them through a screen. Also, why don't we send some crafts made by the grandchildren to their home or residence? A dedicated card or Christmas decoration will make them very excited"It must be borne in mind that in many homes they are especially sad because there have been deaths. Sadness must not be denied. The professional recommendation is that we leave room for negative emotions, but never unpleasant ones.
How to spread the illusion to the little ones?
Boys and girls have shown us since last March that they have a formidable ability to adapt. Your brain is smaller, but it makes far more neural connections (scientifically called synapses). "If there is an organ that serves to adapt, it is the brain. And if there is a brain that adapts, it is that of healthy children", argues the neuropediatrician María José Mas, expert in neurodevelopment and author of 'The brain in its labyrinth'. The psychologist Bermejo urges adults to anticipate so that the little ones do not get frustrated with a Christmas as different as this one. For not having, there will be no parade (at least, not the traditional one). "We dads and moms have to talk to them about the changes. Let's not tell them that these parties are going to be worse. Nor better. Just different. Our attitude should be positive. And the language, adapted to their age. We should not throw the message that the coronavirus kills grandparents and that because of them we cannot see each other. Much better is the option of teaming up and that for the virus to leave our lives we have to spend a while without seeing each other. We have to try to spend the most beautiful Christmas possible for them". Bermejo recommends playing with our sons and daughters, spending time with them and, above all, laughing with them.
Should we hide information from the kids?
No, but the information must be offered filtered. Kids don't need to know everything. They do not need to be aware of the level of suffering that this pandemic is causing. Disinformation is as dangerous as overinformation. You have to adapt to the evolutionary stage of each child and try to explain things to them with love. "It is in our power to make this Christmas unforgettable for them. They will tell their grandchildren," smiles the expert. Mothers and fathers we have the experience and training of confinement. If we adults are fine, so are they.
How to make teenagers comply with the rules?
From preadolescence – where kids say goodbye to fantasy and magical thinking – we can use a more adult language. The most appropriate psychological recipe is to involve them, ask them how they think we could celebrate the holidays. "They should feel that their opinion counts. Let's negotiate, argue and reach consensus. They are in a vital stage of self-centeredness, but empathy and coherence must be fostered. "That is, let's set an example at home. We cannot forbid them to see their friends as a precaution against the virus and we go to a company dinner.

www.informacion.es
Digsmak is a news publisher with over 12 years of reporting experiance; and have published in many industry leading publications and news sites.