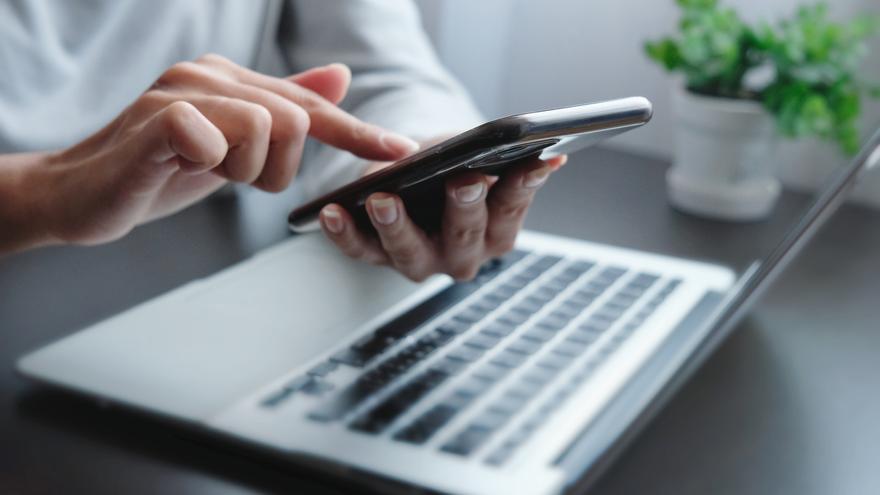 Years of surfing the Net force anyone to create accounts to access different services: to buy in 'online' stores, follow a course, get a special discount at an event, subscribe to a 'newsletter', view content … as well as to use almost any 'online' video call or video game service.
After that, many users wonder where they have created the accounts during that time to be able to delete them. The reasons are varied, and can include the desire to leave behind the content they generated at an earlier age, to control their digital footprint or to stop receiving emails from pages they no longer use.
Therefore, there is a series of methods and tools to find, access and delete these accounts and never have to worry about them again depending on whether a user knows where the account was made, does not know it or has used a password manager.
I remember my account
In the first place, if the user knows and remembers the service or the web in which he has created an account that he wants to delete, there are various tools that locate them without any complex process: Account Killer and Just Delete Me They include a web browser with which the account can be found and deleted.
Upon finding the page on which a user was created the account, Account Killer will give step-by-step information on how to delete it and, in certain cases, the links to access the deletion method as soon as possible. Just Delete Me works the same, but adds an assessment about the difficulty of doing this process.
If, despite everything, it seems impossible to be able to finish the process, Data Requests has a data request generator that creates a text to make a request to delete the account, in addition to other services.
If not, you can contact the company yourself that hosts the account and request that it be deleted, alluding to the right of deletion in article 17 of the General Data Protection Regulation (RGPD) of the European Union (EU).
I don't know where I have my gutter
Yes, contrary to what happens when using Account Killer and Delete Me, what is remembered is an email but not the webs where accounts have been created with it, there are a number of methods to find them and then use the resources mentioned.
First, although it is not a resource created for it, search for phrases and keywords in inbox and spam from 'emails' it may be more effective than it sounds.
When creating an account, many times you are accessing the originating websites to send commercial communications, information about updates, events, problems, new products, clarifications about the account itself … or, simply, you can find the first email of account creation.
Thanks to this, you can find accounts that were not even suspected to exist by looking for emails that indicate phrases and keywords in Spanish, English and other languages ​​such as 'registration', 'new account', 'confirmation of' email " or 'mail' , 'check email', 'registration', 'activate account', 'password', 'welcome', 'free trial' …
Similarly, you can look up the person's own name and patiently scroll through old emails. If user names are remembered, they can also be included to refine the search, or search for them on websites such as Namechk and Knowem to indicate on which social platforms an account with that name already exists and then check if it is your own.
To continue finding account information, the original intention of account filtering websites can be transformed. Sites like Have I Been Pwned or the Avast Hack Check have the function of informing if the data of certain accounts associated with an email address has been leaked or if they are in danger, which can give clues about the location of these.
In the event that a more complete search is sought or that more information has not been found by these methods, the variety of search engines and their different search algorithms can be used to find accounts.
The trick is in search for the same information in Google, Bing, Ecosia, Yandex, Duckduckgo, Gibiru … or any other search engine, since the different results offer the possibility of finding the information that is being looked for. A good trick, too, is to search for the user with double quotes ("user") so that the search engine offers results that exactly match him.
I have used a 'password manager'
Many users have a habit of using a password manager (in English 'Password manager'). These systems allow user names with their associated websites and the passwords of each one to be saved in a list.
The browsers themselves save the passwords of many accounts, which can help you find them. Google Chrome has a key icon when you click on the profile at the top right where it saves them, Firefox places them in the menu at the top right under 'Logins and passwords', and Safari keeps them under 'Passwords', within the 'Preferences' menu.
In Edge based on Chromium you have to click on the 'Advanced settings', go to 'Privacy and services' and go to 'Manage passwords' to view the accounts and their passwords. In all these cases, it is not enough to delete the browser account, but you have to go to the service itself and carry out its specific removal procedure.
Caring for the accounts for the future
Any retrospective process on the internet that has been aimed at finding lost information should lead users to reflect on how to prevent the same thing from happening again in the future.
Althoughl 'right to be forgotten' on the internet and the possibilities of erasing the fingerprint, the web has shown that the ramifications of information and the practice of search engines to index information without taking responsibility for the origin of the content make this option sometimes almost impossible.
Therefore, it is positive that people carry out scrupulous monitoring of the accounts they create on different websites to avoid unnecessary problems in the future or to erase information that they may regret in a few years.
The aforementioned password managers can be a good way to keep track of what is being done, but they can also be made lists to save them in the cloud, in the mail itself and even on paper.
Any method is valid as long as the accounts are known to exist and the methods to be able to eliminate them in the future are known.

www.informacion.es
Eddie is an Australian news reporter with over 9 years in the industry and has published on Forbes and tech crunch.