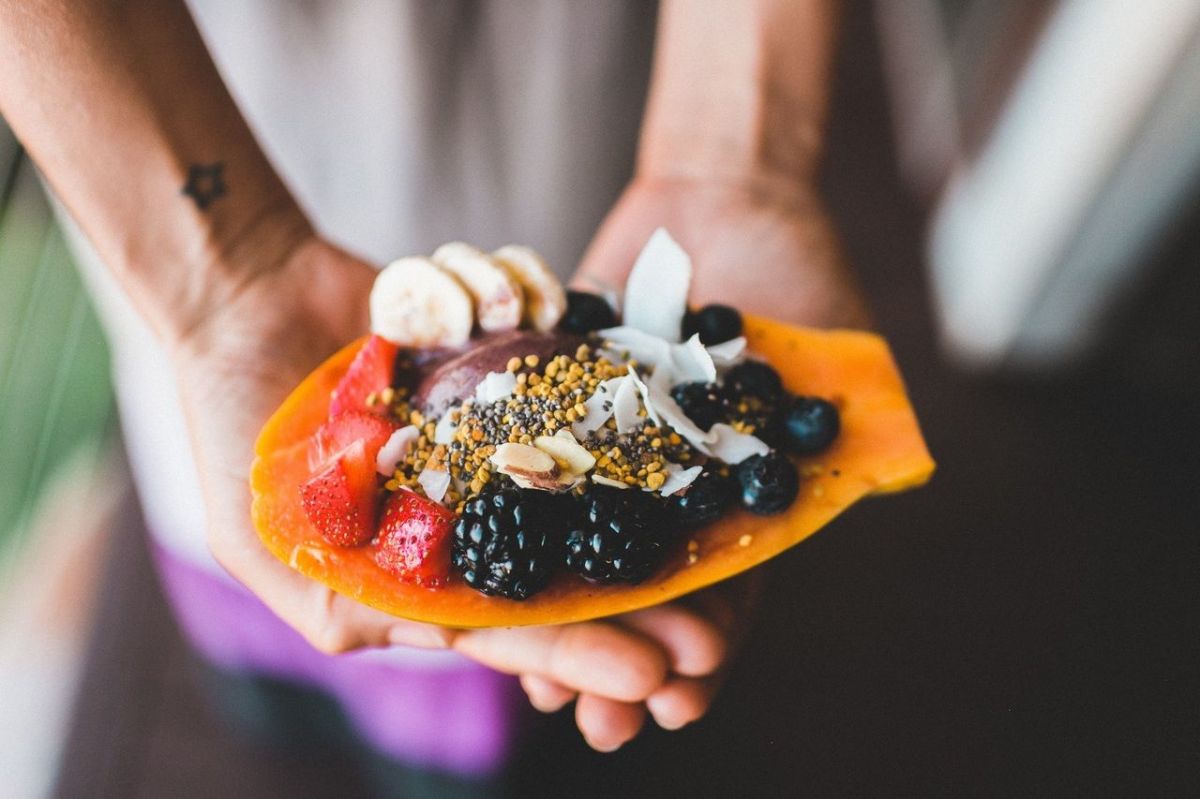 Today we all want to eat healthier and that is why fruits and vegetables are considered the most important ally. While there are many alternatives that fill our day with colors, flavors and nutrients, there are some options that are a powerful tool to accelerate weight loss. Such is the case of papaya, considered a true nutritional treasure, not in vain in recent years it has been listed as the aperfect food for weight loss. The main reason: papaya offers a composition of nutrients that can support a healthy diet for weight loss. It is rich in fiber, providing 3 grams per cup (145 grams). In addition, it is distinguished by its high water content and few calories, so it is very satiating due to a low caloric intake: uOne cup of diced papaya contains only 62 calories.
Eating papaya is a great dietary addition to losing and maintaining a healthy body weight. Its ability to suppress appetite is particularly striking, is ideal to avoid overeating and intervenes in functions that are essential for weight loss. In fact, there is a study published by the National Library of Medicine, in which it was found that optimal fiber intake can predict weight loss success. This means that people who eat a high-fiber diet are more likely to achieve weight loss than those who eat less fiber.Taking into account the data released by the WHO, the surveys show that only about 5% of Americans consume the recommended daily intake of dietary fiber. Integrating papaya in the daily diet can be an easy and very healthy way to meet the recommended daily intake that ranges between 25 and 30 grams.
Another of the great slimming benefits of papaya, it lies in its high antioxidant content. They are known to be very important substances for good health, fighting free radicals that cause cell damage and increase the risk of chronic diseases (such as obesity). In fact, papaya contains various and relevant antioxidants, such as vitamin C, lycopene and the carotenoid pigment beta carotene. All have a positive influence on various aspects of health.
To this wonderful composition is added its content in a unique enzyme called papain, which according to various scientific references and studies not only benefits the digestive process, it is touted for its ability to promote weight loss and fat burning. Papain helps break down dietary proteins and is therefore often sold as a supplement for help improve digestion and in particular is a good supplement to combat constipation. In fact is associated with detoxifying properties, which are of great help to purify the intestine, eliminating accumulations of toxins, fats, retained sodium salts. In addition, its powerful antioxidants give it great anti-inflammatory effects.. Therefore, weight loss is accelerated by eliminating swelling and fluid retention.
How to consume papaya?
Papaya has the immense virtue of being available throughout the year. However, specifically in summer and early autumn, its sugars reach the highest point. It is very important to make sure you consume it at its exact point of maturityThis will allow us to enjoy it in many ways, more than you can imagine!
Papaya is a great nutritional addition to both savory and sweet dishes.. It goes well in all kinds of salads, carpaccios, ceviches, cold soups, skewers and tapas, vegetable garnishes and delicious mixed or shredded summer sauces. It is also a great complement in desserts, it is ideal in ice creams, puddings, puddings, mousses and sweet creams, the most colorful and healthy. It is also a widely used element for create delicious and nutritious snacks, it goes well with a rich Greek yogurt with muesli or simply as a table fruit with a touch of honey and lemon.
One of its great virtues is related to its smooth consistency that makes it ideal to be integrated into all kinds of healthy smoothies; It goes wonderfully well for a rich and creamy smoothie with plant-based milk, almonds, peanut butter and cinnamon. Simply perfect and filling! For the same reason, it is also very common to consume it in refreshing fresh waters, which are associated with great detox and digestive properties (such as papaya water with mint). Do not hesitate and this spring take the opportunity to integrate more papaya into your daily menus. You will be surprised by its many uses, you will feel great and very light, while losing weight in a sustainable and healthy way.
—
It may interest you:

eldiariony.com
Eddie is an Australian news reporter with over 9 years in the industry and has published on Forbes and tech crunch.