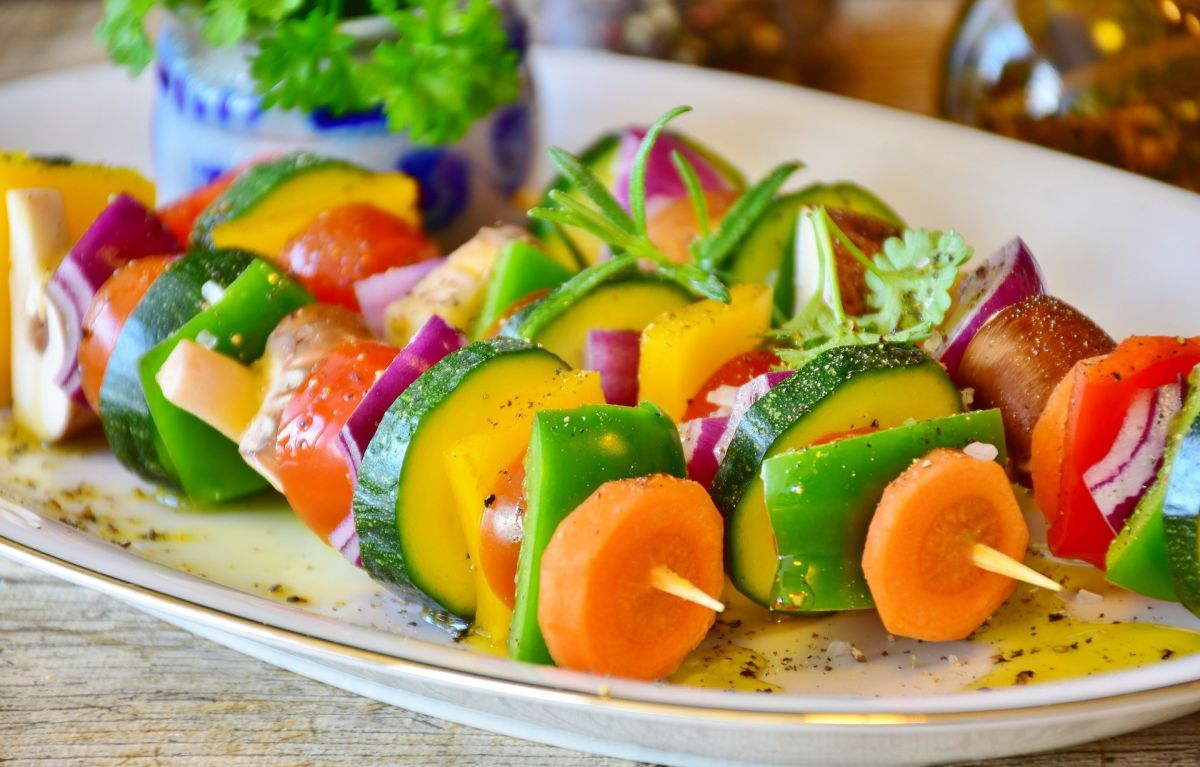 It will be easier to eliminate meat from your diet if you spend time planning and preparing your meals.
Photo: Imagen de Engin Akyurt en Pixabay / Pixabay
If you are looking to change your eating habits and want to reduce your meat consumption, it is important that you take into account important factors such as that meat is an important source of protein, according to Vitonic.
In addition, this change of habit should be gradual so that your body does not suffer. On the other hand, you should consider the fact that stopping consuming meat does not imply that you will stay healthy if you do not follow a proper diet that provides you with the necessary nutrients.
Put more vegetables on your plate
Give priority to eating foods that contain fiber, such as vegetables or legumes. These will help keep you satiated. In this way, you can be satisfied and you will not need to consume meat.

However, keep in mind that changes should not be made in a radical way. While you substitute the meat for other greener and healthier foods, you will always have to eat small portions, so that you gradually stop consuming it.
Take care of protein consumption
Meat is an important source of protein, and this is essential for the proper functioning of our body. So, if you substitute meat, you should start thinking about what other foods of plant origin offer you the protein load necessary for energy.
Fish and shellfish can be substitutes for meat, of course, if you're still willing to eat them; likewise, dairy products and eggs also contain this macronutrient.
But if you want to eradicate these products from your diet, then keep in mind that legumes and cereals can provide you with a certain amount of protein, so you will need a protein supplement to help you.
Speaking of supplements, you may need vitamin B12 if you stop eating meat and fish. The point is that this vitamin is directly involved in DNA replication, so it would be critical if you do not consume it.
Vegetable meats
Tempeh, tofu or seitan are substitutes for animal meat, and they are entirely vegetable. They are low in calories and high in protein.
If you want to vary the diet, you can also find soy meat and some legumes, such as lentils that you can even prepare on your own.
Be careful what you buy
Not everything that is labeled "Natural" or "Healthy" actually is. There are products that have these labels, but they actually contain elements that are harmful, such as sugar, fat or refined flour.
The best thing is that the processed products that you are going to consume do not have any of these supplements, and always look for the natural and fresh.
Organization
The change of habits is accompanied by the organization. If you do not organize your meals, you will hardly be able to continue with your goal and finish with your new routine.
So prepare your menu for the week, buy enough food to prepare meals, and take time to prepare them.
If you feel that you do not know where to start or what to eat, do not hesitate to seek the help of a nutritionist, who will guide you to take the necessary steps to change your eating habits.
You may also like:
Learn how to prepare delicious lentil burgers
Why these 5 foods rich in minerals should not be missing in your diet
No excuse to lose weight: 4 delicious recipes with very easy Kiwilimón spinach
What is sourdough and how to prepare it at home

eldiariony.com
Eddie is an Australian news reporter with over 9 years in the industry and has published on Forbes and tech crunch.