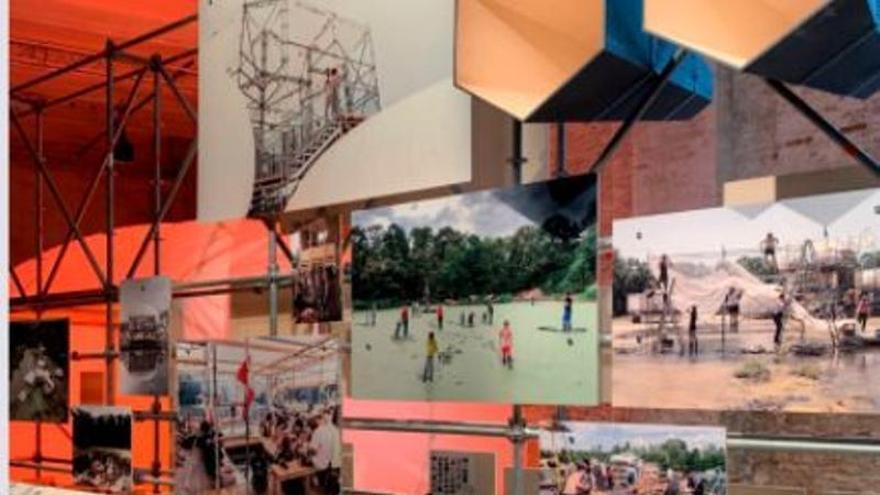 For the curator of this 17th edition, the Lebanese Hashim Sarkis, this question is as old as it is radically contemporary: "The Babylonians asked it while building their tower. Aristotle questioned it when he wrote about politics. His answer was 'the city'. Both the French and American revolutions called for it. Against the tumultuous backdrop of the early 1970s, Timmy Thomas passionately defended it in his song Why Can't We Live Together? For Sarkis, based in the United States, the weakness of the political models proposed today forces us to put space first and, perhaps as Aristotle proposed, to look at how architecture shapes space in order to imagine potential models. of how we will live together.
Although traditionally each generation of architects has felt obliged to answer certain questions, in their own and differentiated way, this edition has proposed to them that they imagine spaces in which we can coexist in a generous way: together as human beings that, despite the growing individuality and beset by serious social divisions and economic inequalities, they yearn to connect with each other and with other species through physical and digital space; together in new, more diverse and worthy homes to inhabit; and, ultimately, together as a planet facing this crisis that requires global action for all of us to continue living. "We asked architects because we, as architects, are concerned with shaping the spaces in which people live together and because we often imagine these environments differently from the social norms that dictate them," adds the Lebanese architect.
Diverse and varied have been the projects exhibited by architects from all over the globe, but especially remarkable is the work of the Germans Raumlaborberlin in the Arsenale space of the city of canals. His installation has shown two examples of collaborative spaces open to experimentation and exploration into unknown futures: the Floating University and Haus der Statistik, both in Berlin. The two projects posed non-disciplinary environments, which challenged previous experiences to find ways to approach the work in an unconventional way. Offering, in turn, complex ways to support emerging communities, with the aim of collaboratively transforming the city.
An action that has been deserving of the Golden Lion for the best participation for its "collaborative and inspiring approach that advocates participation, regeneration and collective responsibility"! Illuminating results that are a model for urban and social revitalization.
In a local key, the Spanish Pavilion has responded under a clarifying motto: Uncertainty (uncertainty). Uncertainty as an opportunity to initiate a process of reflection that responds to all reality of a changing or unknown nature, whose limits cannot be defined or lack them. And it is that if before the pandemic we were already in a reality in which the volatility of all processes demanded the questioning of our certainties, society obviated this situation and continued to maintain "outdated architectural models supported by pre-established systems, defending them from the beginning. comfort, custom and, above all, profitability ", as those responsible for the Spanish Pavilion maintain. In this regard, several national architects, among whom we can find colleagues from the University of Alicante, have responded to this uncertainty by eliminating, with insight and courage, the staticity of certain certainties assumed in our day-to-day life.
Although these events have been criticized at times for remaining in proposals or manifestos, their detractors argued that the radical nature of their proposals fails in their architectural consolidation, due (sometimes) to their utopian character and their technological inability to be developed, this is not It prevents us from understanding and assessing the success of exhibitions that involve authentic experimentation in search of multidisciplinary advancement.
Indeed, the current pandemic has undoubtedly made the question that began this Venice Architecture Biennale more timely than ever, although in a certain ironic way, given the isolation imposed since March last year. In fact, although it may be pure coincidence that the issue was raised a few months before the pandemic, many of the reasons that initially motivated its ideologues to raise this question have become absolutely necessary to answer today.
(Luis Navarro Jover is an architect professor at the University of Alicante)

www.informacion.es
Eddie is an Australian news reporter with over 9 years in the industry and has published on Forbes and tech crunch.