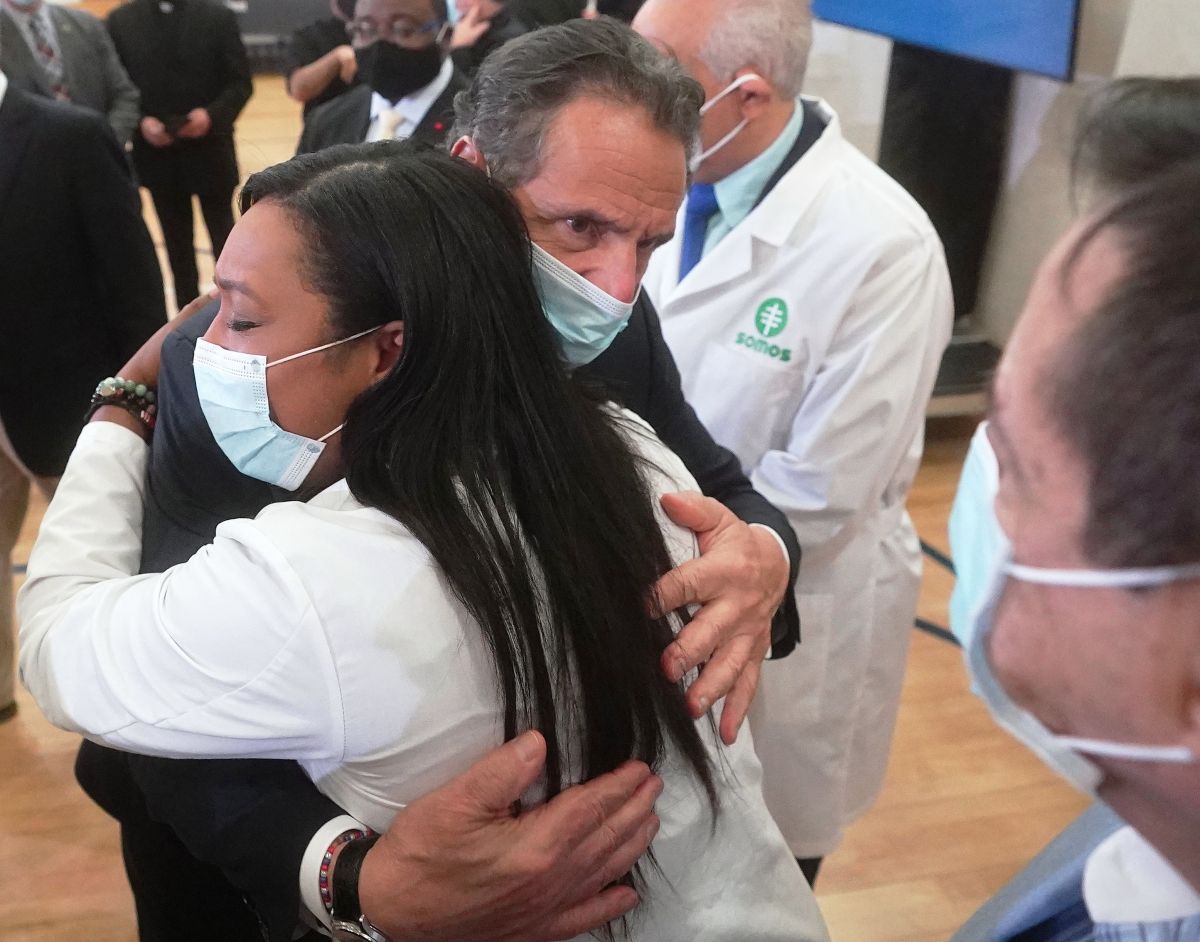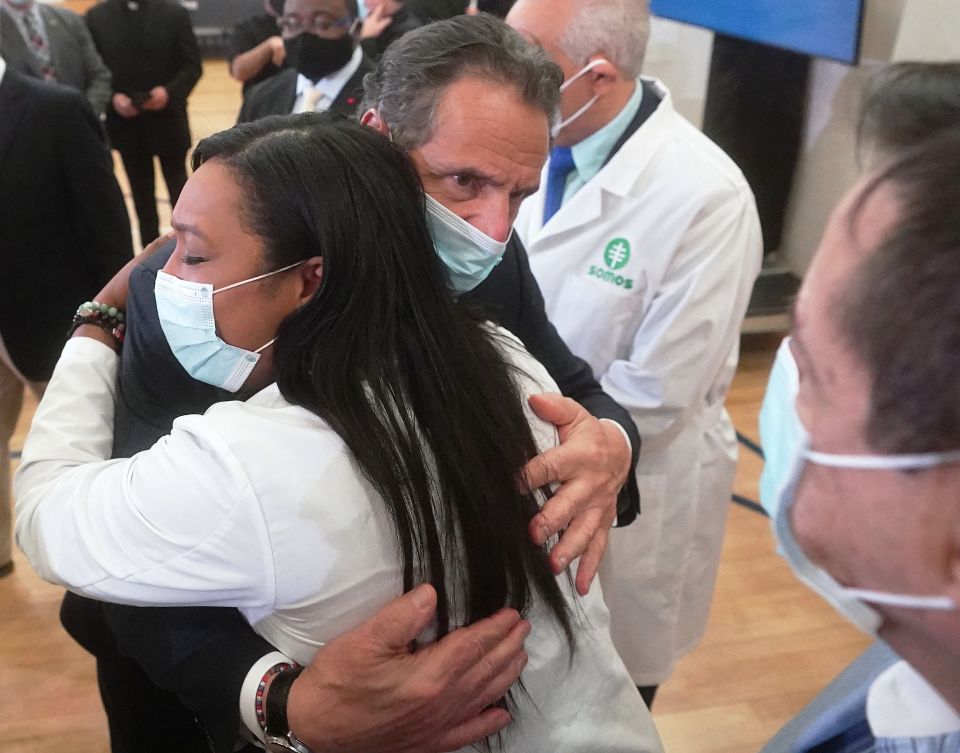 Photo: EPA / CARLO ALLEGRI / EFE
Tina Tchen, president of the foundation created to combat sexual harassment of women 'Time's Up', resigned yesterday after learning about her ties to the former governor of New York, Andrew Cuomo, who left office precisely because of being accused by the state prosecutor's office having harassed more than a dozen employees.
"Now is the time for 'Time's Up' to evolve and move forward because there is much work to be done for women. It is clear that I am not the leader that can get isor right now, "said Tchen in a statement, which had previously been the Chief of Staff to the then Democratic First Lady, Michelle Obama.
In recent weeks, it became known that Tchen had been in contact with Cuomo's office after it became known that several women accused him of having sexually harassed them at work.
"Sources have been constantly telling us that this crisis is 'existential' and that the survival and the way forward of the feminist organization 'Time's Up' are not clear, wrote yesterday the reporter Jodi Kantor, of the newspaper The New York Times.
New: Tina Tchen has resigned as CEO of Time's Up in the wake of the Cuomo scandal.

Sources have consistently been telling us that this crisis is "existential" and that the organization's survival and path forward are unclear.https://t.co/104ZQBO8Dn

– Jodi Kantor (@jodikantor) August 26, 2021
1/ Yesterday, @jodikantor of @nytimes published an in-depth piece about @TIMESUPNOW and its leadership. https://t.co/RGRlo7Xasq

— Tina Tchen (@TinaTchen) August 22, 2021
The leader of the foundation admitted yesterday that it had become a dividing element between people trying to work for change, so "it is time to resign and let 'Time's Up' continue with its significant process." But he did not directly comment on his alleged link with Cuomo and his entourage.
According to information published by The New York Times, both Chen and 'Time's Up' board director Roberta Kaplan – who has also resigned – spoke with Cuomo's office about an opinion piece that was going to be published. in a medium that attacked Lindsay Boylan, the first person to speak in public about the alleged inappropriate behavior of the former Democratic governor.
Attorney Kaplan also would have consulted with senior Cuomo officials on how intense the response of 'Time's Up' should be to the controversy surrounding the then governor, while Tchen ordered her fellow members of the foundation not to publish a statement in support of Boylan, according to text messages published by The Washington Post.
'Time's Up', created in reaction to the abuse scandal of film producer Harvey Weinstein and endorsed by important female figures in the entertainment world such as Oprah Winfrey and Reese Witherspoon, it had already been criticized shortly after being created in 2018 for its alleged lack of concrete direction and its diffuse objectives, commented EFE.
Monifa Bandele, with extensive experience in non-profit organizations, will occupy the leadership position of 'Time's Up' on a temporary basis, while the board of directors stated in a statement that "an independent investigation" will be carried out on the "way of working" and how it can fulfill its mission "in the best way".
"We are committed to the mission for which 'Time's Up' was founded: safe, equitable and dignified work for all women," the council said in a statement.
6/6 Beginning Tuesday, August 31st, @MonifaBandele will become our Interim CEO."

Read the full statement: https://t.co/28DyMwRqlw

— TIME'S UP (@TIMESUPNOW) August 26, 2021
Who is Tina Tchen? Michelle Obama's former chief of staff draws scrutiny over her messages to Chicago prosecutor in Jussie Smollett case https://t.co/IUeWSR4qBv pic.twitter.com/UivJmIpR2s

— World-Wide News (@kencampbell66) March 27, 2019



eldiariony.com
Eddie is an Australian news reporter with over 9 years in the industry and has published on Forbes and tech crunch.