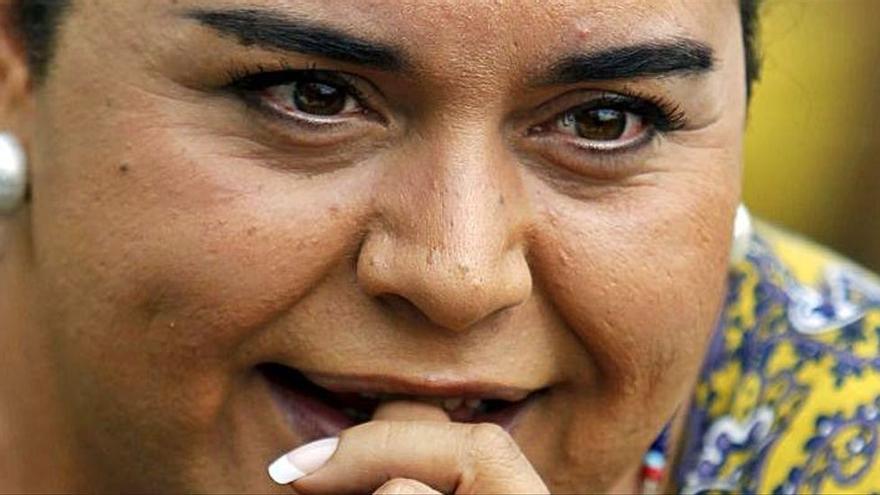 Falete was one of the last artists to sing a duet with the greatest, Rocío Jurado. In his show this Saturday in Palma there will be no shortage of songs from Chipiona's tonadillera.
What is this show at the Auditorium about?
The title of the montage is Undressing the soul. It is a very intimate show because the musical accompaniment is only a piano. In this show I am reviewing and undressing my life to this day through songs. The repertoire is a review of my entire discography, with boleros, ballads, couplets, flamenco, rancheras …
How did you make the selection?
I have done it based on my family, on how I have been educated musically, which has been listening to Serrat, Sabina, Chavela, Bambino, Frank Sinatra or Aretha Franklin … They are songs with which I have grown up and have lived my adolescence. I reflect many feelings with the songs, feelings that I cannot explain speaking. They are songs full of truth because they are landscapes of my life.
Is there much falsehood in the world of flamenco?
Sure, there is everything as everywhere. I call an easy chorus false, commercial and expiring. The songs of always do not die. When something is authentic it is eternal. And this show is full of songs that are eternal, that were sung by our great-grandparents, grandparents, parents and our children will also sing.
Has the world of flamenco been good with Falete?
Very well. I have never felt rejection, I have never felt any discrimination. I have always been and am a person who goes forward, that when he exposes something, he does not disguise it and does not camouflage it. I've never done it, I don't want to do something that I don't feel like. Despite the fact that flamenco has always been pigeonholed, like bullfighting, in a circle of machirulos, I have not suffered any discrimination. Everything has been flattery and good wishes.
What songs from the show hurt the most?
Starting point for Rocío Jurado or I try to forget you. They hurt a lot every time I sing them. Then there are other songs that raise my self-esteem, like Falling in love, with which Ana Reverte won the OTI Festival in 1993. With this song I will open the concert. It is a fabulous declaration of love. The first image that comes to mind when I sing it is that of my father full of life. He died too young, at age 50.
Have you put any limits with the genres when singing?
I like diversity like everything in life. When I hear a song that I like and that is likely to be covered, what I do is eat it and wait for a good digestion and then I tell you how rich it is. What I don't see myself is singing reggaeton, because it lacks authentic lyrics and real content, and it seems partly ugly to me, although we dance and dance afterwards.
You usually do versions. Have you been able to write your own songs during the pandemic?
Things have occurred to me, some I have written down, and I have also come up with ideas for different shows. But the truth is that he had a great need for the stage, to want to tell things before the public. Now we can do it again.
Are we going to see him again in a reality?
Whenever it is a white program, you will see if they invite me. I have recently passed by Your face sounds familiar to me. In Canal Sur I collaborate in the Bertín Osborne program, where I share a table with other people and we talk with artists, politicians, designers, very interesting people. On the same channel, I'm on a musical talent show.

www.informacion.es
Eddie is an Australian news reporter with over 9 years in the industry and has published on Forbes and tech crunch.