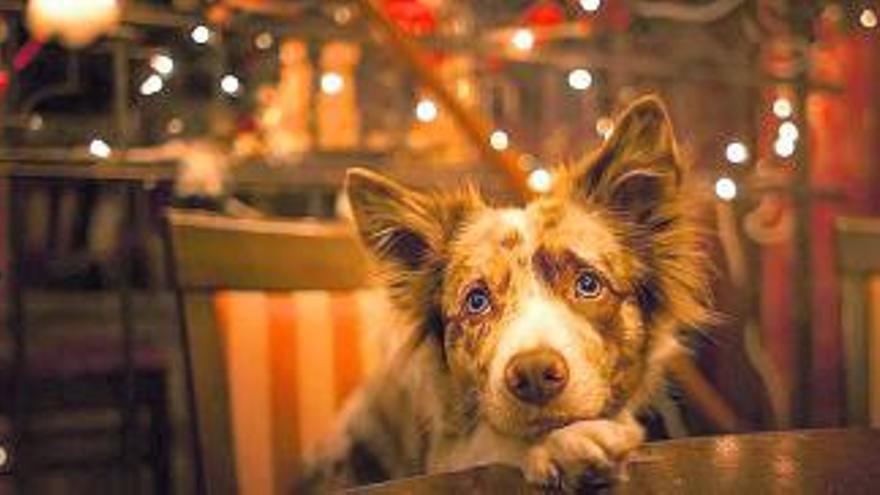 There was a city that was always at war and its neighbors, fed up with battles, decided to seek advice. They went to the local sage who, along with his dog, received them.
I don't want to be January. Images of people hurting animals fill the networks. They are abusive youtubers. They also put cats in washing machines, they throw dogs off balconies. Cowards by the minute of glory. Status: Outrage.
I don't want to be February. The Police intervene several illegal kennels in flats with hundreds of dogs overcrowded. Bad to make money selling life. Status: Sadness.
I don't want to be March. The coronavirus ravages Spain. Hospitals are filled with death. The bat and the pangoli are held responsible. Always better to blame those who have no voice to defend themselves. Status: Anger.
I don't want to be April. The world closes. Wild animals roam the cities. Hunger drives them. Meanwhile, some people rent animals for people to go out for walks. Business comes first. Status: Shame.
I don't want to be May. Zoological parks ask for help. They have been with the doors closed for weeks. They have no income. Animals need food. Status: Frustration.
I don't want to be June. The prosecution orders an investigation into the adoptions of animals that have occurred during confinement. They suspect that, behind many of them, there is only the desire to go outside to walk them. Status: Disbelief.
I don't want to be July. Illegal trafficking continues to rampage throughout Spain. With practically no rescue centers that can take care of them, the animals involved are left in the hands of the traffickers themselves. Can it be done worse? Status: Perplexity.
I don't want to be August. The health crisis is beginning to take its toll. The hunger tails appear. The ERTE and the ERE lengthen without hope. The economic crisis strikes. Several farms with horses are abandoned. The animals are found malnourished and hungry. State: Despair.
I don't want to be September. Whales, dolphins and other stranded cetaceans appear. The animals are healthy but disoriented. 5G technology is targeted as an alteration of the electromagnetic fields that guide them in their movements. Status: Disappointment.
I don't want to be October. Lynxes appear with pups and Iberian wolves shot. The Civil Guard investigates the cases. A hunter is arrested. Status: Rabies.
I don't want to be November. Millions of minks are slaughtered around the world. Covid affects them just like humans. Animals exploited to make coats are now discarded for their danger. Some humans still do not respect life. State: Impotence.
I want to be December. Yes, to say "goodbye" to 2020 and "hello" to 2021. Status: Relief, illusion and hope.

www.informacion.es
Digsmak is a news publisher with over 12 years of reporting experiance; and have published in many industry leading publications and news sites.