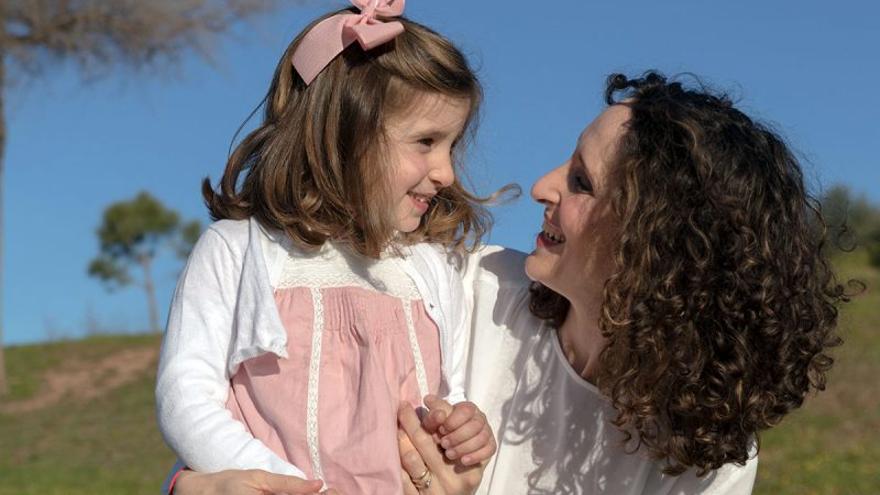 In the weeks leading up to World Day to Combat Breast cancer a multitude of studies on the present and the future of the disease have been published. To start with some data and draw a context, according to a report by the Spanish Breast Cancer Research Group Foundation (Geicam), in 2020 34,088 new cases of this disease were diagnosed in Spain. These figures raise this disease to the top of the list of the most frequent tumors in the female sex and raise the incidence rate to 132 cases per 100,000 inhabitants. Women have one in eight chance of suffering from this disease.
The National Institute of Health Management (Ingesa), which depends on the Ministry of Health, specifies that one in ten women will suffer it throughout his life. In 75 percent of the cases it will appear after turning 50 years old. In fact, about 30 percent of all cancers that women develop originate in the breast.
However, the unstoppable advance of science invites us to think that the panorama may change. Atanasio Pandiella, principal investigator at the Salamanca Cancer Research Center, marks a hopeful horizon: he affirms that breast cancer survival will be at least 95 percent by 2040. He even dares to raise this figure to 98 percent.
This prediction does not seem far-fetched to Dr. Ángel Guerrero, a medical oncologist at the Valencian Institute of Oncology and a Geicam researcher. In a conversation with PRENSA IBÉRICA, Guerrero analyzes one of the many circumstances associated with a diagnosis of breast cancer: when the disease arrives at an early age, and taking into account that motherhood has been greatly delayed in recent times , How do women combine treatment with the desire to be a mother? Is it possible to preserve it?
Pregnancy and breast cancer
"It's compatible. It is true that treatments can lead to a decrease in fertility, but for that we usually recommend procedures of ovarian reserve", Explain. In this way, they manage to preserve oocytes prior to the start of treatment and that they will be available to use them when the doctors decide that the patient is ready for a pregnancy. This does not have to happen in all cases, since, as Dr. Guerrero himself recalls, treatments are increasingly personalized, allowing you to avoid many side effects. "Before, the use of chemotherapy was indiscriminate. Now, advances have brought diagnoses in more incipient stages, so tumors tend to be smaller, in addition to less toxic treatments that cause less damage to fertility and increase healing ", he adds.
The time that passes between the diagnosis and the fertility procedure will be marked, of course, by the evolution of the patient herself. But if it manifests its desire to be mother deadlines can be shortened, although the well-being of women will always prevail. "Two or three years later it can be stopped and resumed after pregnancy," he says. And it is that several international studies show that pregnancy does not imply an extra risk for breast cancer patients. "Furthermore, some researchers suggest that it may have a protective effect"Adds Guerrero.
Maternity and breast cancer
But it is not the only one that can occur in women of childbearing age who receive a diagnosis of breast cancer. Ingrid Cobos knows it well. This Cordovan woman remembers perfectly the moment when he noticed a lump in his chest. I was seven months pregnant. "I went to the GP and the gynecologist and they both assured me that it was common to develop nodules or mastitis during pregnancy. I didn't stay calm, I didn't have a feeling, that's why I fought to have an ultrasound and a biopsy done, "she says. The diagnosis was a very aggressive stage two breast cancer that, fortunately, was very localized. She was in the 36th week of gestation.
"They caused me to give birth and they operated on me. Barely ten days passed between both interventions. A week later I started the treatment, which consisted of six years of chemotherapy and radiotherapy and another five years with raloxifene. In a few months, specifically in June, I finish ", he says, and his illusion is contagious.
Ingrid is moved to remember that mixture of emotions that she experienced in the days that followed the birth of her daughter. "In fact, I didn't tell anyone about the disease, just my family and very close friends. It was a long-awaited moment and I didn't want them to come to see me at the hospital and be sad. That bothered me a lot because I wanted to enjoy my motherhood", He emphasizes.
After the operation, it was time to combine caring for a baby with chemotherapy treatment. "I was lazy. It was difficult, I was very tired some days. But, above all, I was happy to have my daughter and that helped me get my strength. When the morning dawned a little worse I would get up, get dressed, put on my wig, dress her and we would go out into the street. She was my pillar, my strength ", he recalls. "I never broke down. Yes I was afraid, but not sad. She had just had a baby and did not know if she was going to continue living", he says.
How I can help?
When the end of the treatment looms around the corner, Ingrid remembers her conversations with Juan de la Haba, her oncologist. "I told him I was exhausted, but I didn't know if it was because of the girl or because of the chemo," he jokes. And precisely his doctor was another determining factor in his fight against the disease. "One day, in the waiting room of the consultation I met several volunteers from the Spanish Association Against Cancer (AECC), who are always by your side to provide support and experience. There I thought about what could i do to help". And the answer came from the hand of Dr. De la Haba. "I am a translator and interpreter by profession and it occurred to both of us that I could bring the disease to my field translating scientific texts, which we also adapt in the form of vignettes or infographics", bill.
All this work is available on the initiative's website 'How I can help?', as well as in various hospitals and on social media. The texts are intended to be a reliable source of information, strictly scientific, which contrasts with the biased and sensationalist approach of low-rigor sources that can be found on the Internet. The articles talk about prevention or nutrition, among other things.



www.informacion.es
Eddie is an Australian news reporter with over 9 years in the industry and has published on Forbes and tech crunch.