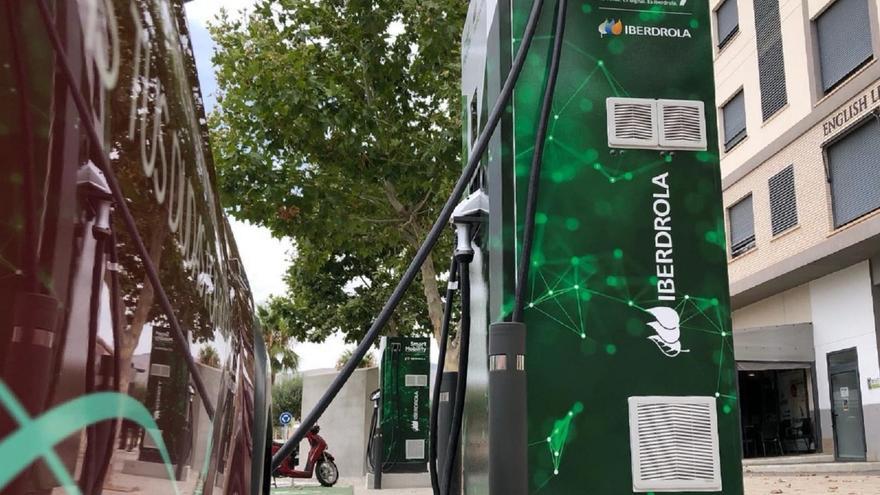 The award of these works will allow the installation of 3,600 charging points for companies and on public roads, with fast chargers of 50 kW, super fast 150 kW and ultra fast, 350 kW and so far the most powerful on the market. The development of these contracts will generate employment for 200 professionals from practically all of the Spanish territory.
The collaborating companies come from communities such as Madrid (Elecnor, Hemag, Trenasa, MB and CAD & LAN), Castilla-La Mancha (Eiffage), Castilla y León (Zener Comunicaciones), the Basque Country (EDS Ingeniería y Montajes, UTE Ozasan-Kayros and Electrotecnia del Urumea), Navarra (Electricidad Bat Vol), Valencian Community (Tecnisat and VRP Electric), Murcia (Integralia Energía Instalaciones) and Extremadura (Incalexa Engineering), Catalonia (Plasfoc and Electricidad Boquet), Galicia (Celso Núñez and Aceuve) and Andalusia (Sistem Melesur Energía).
Iberdrola thus contributes to giving visibility to the infrastructure installation industry and charging solutions for electric vehicle, acting as the driving company of a value chain in sectors of the future and contributing to economic recovery and employment. Aligned with its strategy, the company also promotes sustainability criteria among its suppliers, since all of them have required levels of environmental, social and governance (ESG) compliance.
Iberdrola sustainable mobility plan
Iberdrola continues to bet on the electrification of transport in its transition strategy towards a decarbonized economy, as a key lever for reducing emissions and pollution, as well as for green recovery.
The company deploys a sustainable mobility plan, with an investment of 150 million euros, with which it will intensify the deployment of charging points for electric vehicles in the coming years.
The initiative foresees the installation of nearly 150,000 recharging points, both in homes and in companies, as well as on urban roads, in cities and on the main highways in the coming years. The commitment to the deployment of high-efficiency stations will be specified in the installation of ultra-fast stations (350 kW) every 200 kilometers, super-fast (150 kW) every 100 kilometers and fast (50 kW), every 50 kilometers.
The company has a unique public recharge App, which verifies the operational public electric recharging infrastructure in Spain. The information is available in its public recharging App and includes, so far, more than 5,000 chargers on public roads for electric vehicles, both their own and those of third parties.
To promote electromobility, Iberdrola has already completed more than 50 infrastructure deployment agreements with administrations, institutions, companies, service stations, concessionaires and practically all the manufacturers of electric vehicles. The company leads the market in recharging solutions for fleet vehicles, in companies and individuals, as well as in single-family homes and community and resident car parks, where Iberdrola customers recharge their electric vehicles with 100% green energy, from sources of clean generation.
Iberdrola was the first Spanish company to subscribe to The Climate Group's EV100 initiative, with the aim of accelerating the transition to electric vehicles, committing to electrify its entire fleet of vehicles and facilitate staff recharging in its businesses in Spain and the United Kingdom. Joined to 2030.
Iberdrola is one of the main global energy companies -third by market capitalization in the world and a leader in renewables-, which leads the energy transition towards a low-emission economy. The group supplies power to about 100 million people in dozens of countries and develops its renewable, network and commercial activities in Europe (Spain, the United Kingdom, Portugal, France, Germany, Italy and Greece), the United States, Brazil, Mexico and Australia and maintains markets such as Japan, Ireland, Sweden and Poland, among others.
With a workforce of more than 37,000 people and assets of more than 122,518 million euros, in 2020 it obtained revenues of more than 33,000 million euros and a net profit of 3,611 million euros. The company contributes to the maintenance of 400,000 jobs in its supply chain, with annual purchases of 14,000 million euros. A benchmark in the fight against climate change, it has allocated more than 120,000 million euros in the last two decades to build a sustainable energy model, based on solid environmental, social and governance (ESG) principles.

www.informacion.es
Eddie is an Australian news reporter with over 9 years in the industry and has published on Forbes and tech crunch.