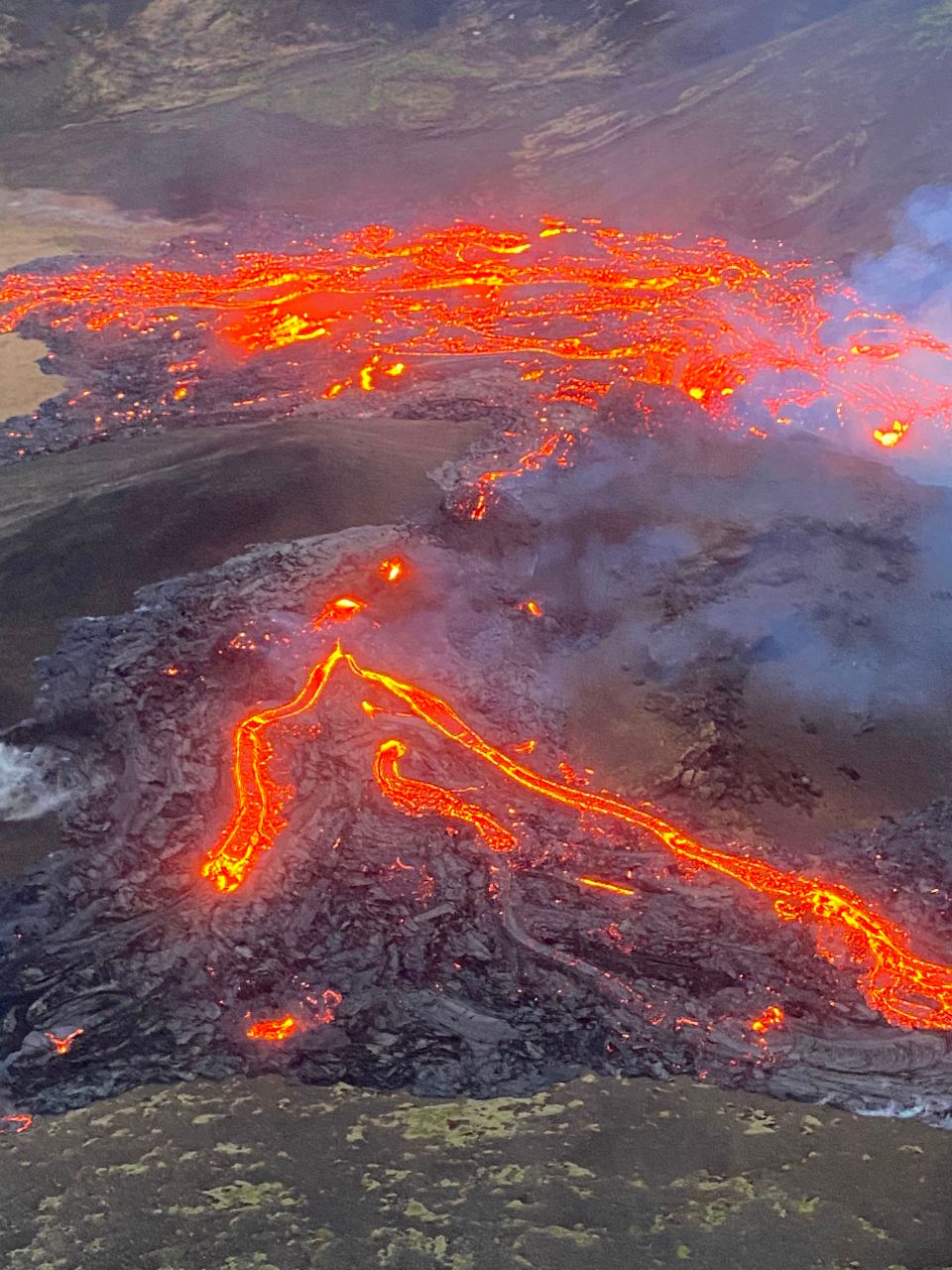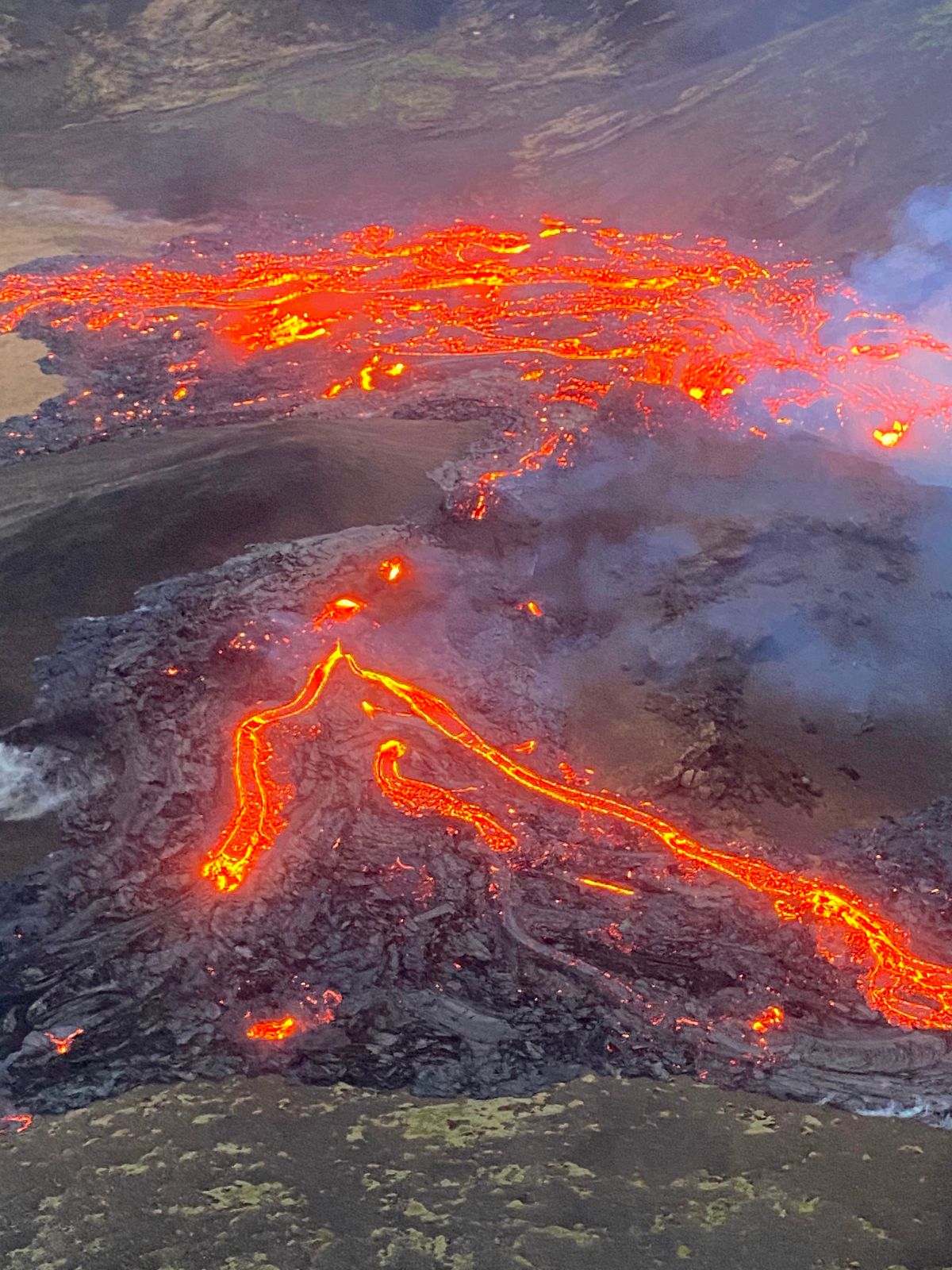 Images of the Fagradalsfjall volcano, in Iceland, this Saturday.
Foto:
ICELANDIC COAST GUARD / AFP / Getty Images
Images released by the authorities in Iceland show the eruption of the volcano since this Friday in an uninhabited area 25 miles from the capital Reykjavik for the first time in about 800 years.
The eruption occurred around 9:45 pm near Fagradalsfjall, a mountain on the Reykjanes Peninsula..
Police and Coast Guard officials captured the moment when the crack in the earth's crust expels lava, exposing a spectacle of brilliant colors tinging the darkness.
A new video of the eruption at Geldingardalur valley in Reykjanes peninsula. Taken from the Coast Guard helicopter. #Reykjanes #Eruption #Fagradalsfjall pic.twitter.com/B862heMzQL

— Icelandic Meteorological Office – IMO (@Vedurstofan) March 19, 2021
The eruption is small and activity has decreased somewhat since yesterday. There are few magma jets and the lava flow covers an area that is at most about 500 meters wide. The eruption is limited to a small area in the valley and it is unlikely that lava flow will cause damage. #Reykjanes #eldgos pic.twitter.com/c5KSCjJIhP

— Icelandic Meteorological Office – IMO (@Vedurstofan) March 20, 2021
The images also reveal streams of red lava bubbling and moving toward a fissure in the Geldingadalur valley. This Saturday, the eruption of the substance caused clouds of blue gas.
The experts recommended that the inhabitants of the capital stay away from the area that is also close to the hot springs of Blue Lagoon.
"The eruption is considered small," said the Icelandic Meteorological Office (IMO). The agency that monitors seismic activity further indicated that the fissure is estimated to be between 1,640 and 3,280 feet in length, while the lava is estimated to be less than half a square mile in size.







Eruption after an earthquake
The Krysuvik volcanic system had been dormant for the past 900 years, according to the report of the aforementioned office, while in the Reykjanes peninsula the inaction extended to 800 years, in 1240.
However, the region was under surveillance for several weeks after a 5.7 earthquake struck on February 24 near Mount Keilir outside Reykjavik. The quake was followed by some 50,000 movements, the highest number since 1991.



eldiariony.com
Eddie is an Australian news reporter with over 9 years in the industry and has published on Forbes and tech crunch.