THere are just three reasons why you would watch the new documentary Shark Beach With Chris Hemsworth: You love sharks, beaches, or Chris Hemsworth. Hopefully the latter, because that's clearly what the producers have anticipated.
The opening scene sees the Hollywood actor gazing out to sea at sunrise, a surfboard under his arm, covering the horizon in steel blue. "There's nothing like the ocean at sunrise," he murmurs, as if auditioning for an aftershave commercial. The waves break. Hemsworth burns. Blow a didgeridoo.
Broadcast during the annual National Geographic Shark partyThis is apparently an animal show, although it takes eight minutes before we get to see one for the first time. Sure, we found out how many people died from sharks in Australia last year. And we see surf champion Mick Fanning describe the time a shark attacked him in the water. But mostly we spent those eight minutes with Hemsworth. Hemsworth taking off his shirt. Hemsworth stroking his surfboard. Hemsworth surfing in slow motion, the salt water caressing his perfect jawline like the touch of an angel.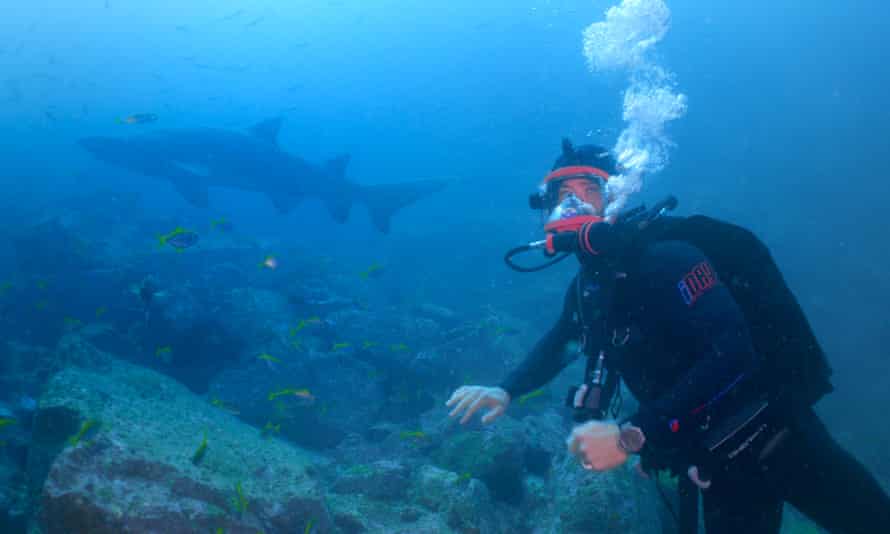 Yet despite this clear devotion to surfing, Hemsworth has never encountered a shark. But that does not matter, because he says "feel his presence." While some might question whether this is sufficient justification for a documentary, I think I once felt the presence of a bat in a beer garden, but no one is clamoring for an hour-long show called Bat Pub With Stuart Heritage, no it is so. really matters. You're watching this because it has Thor.
However, if you are looking for sharks, you may be disappointed. There is not a lot of new information here. You don't need to be an expert to know that the climate crisis is altering shark migration patterns, or that shark nets erected on beaches are killing a lot of non-shark marine life, or that the shark population has declined. enormously. You can get all of that from any repetitive shark documentary. You can get it from a YouTube video.
However, it must be recognized that Hemsworth is a brilliant and engaging host, who lets his obvious enthusiasm reinforce his lack of experience. Plus, here's a short sequence that I would have happily seen a lot more, featuring Valerie Taylor, one of the world's top-rated shark experts. Taylor, now 85, was the first person to photograph a great white shark without the aid of a cage. He has made documentaries about sharks, campaigned tirelessly for the protection of animals, and filmed the real-life shark footage used in Jaws. She is a magnificent and consummate professional. However, if you put her close to Hemsworth, she will flirt harder than any human on Earth.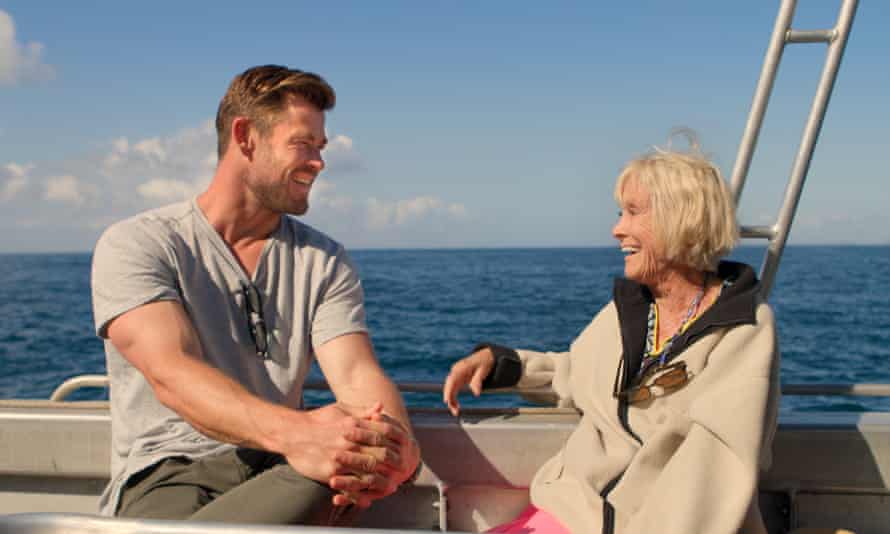 Hemsworth and Taylor only have a couple of conversations, but every second onscreen together is magical. She flicks her lashes and stumbles over his words, grabs his biceps and strokes his back. The attack is so intense that Hemsworth can't help but fall under its spell. "I'd let you bite me," he blushes at one point. It's fantastic.
If it were National Geographic, I'd do my best to bring Hemsworth and Taylor together for a full series. Apparently it would be about diving with sharks, but most of it would be the two of them sitting next to each other in a boat, flirting so hard the camera lens cracks. Forget the sharks. This is the show we deserve.
Shark Beach with Chris Hemsworth airs at 8 p.m. July 12 on National Geographic Wild

www.theguardian.com
George is Digismak's reported cum editor with 13 years of experience in Journalism