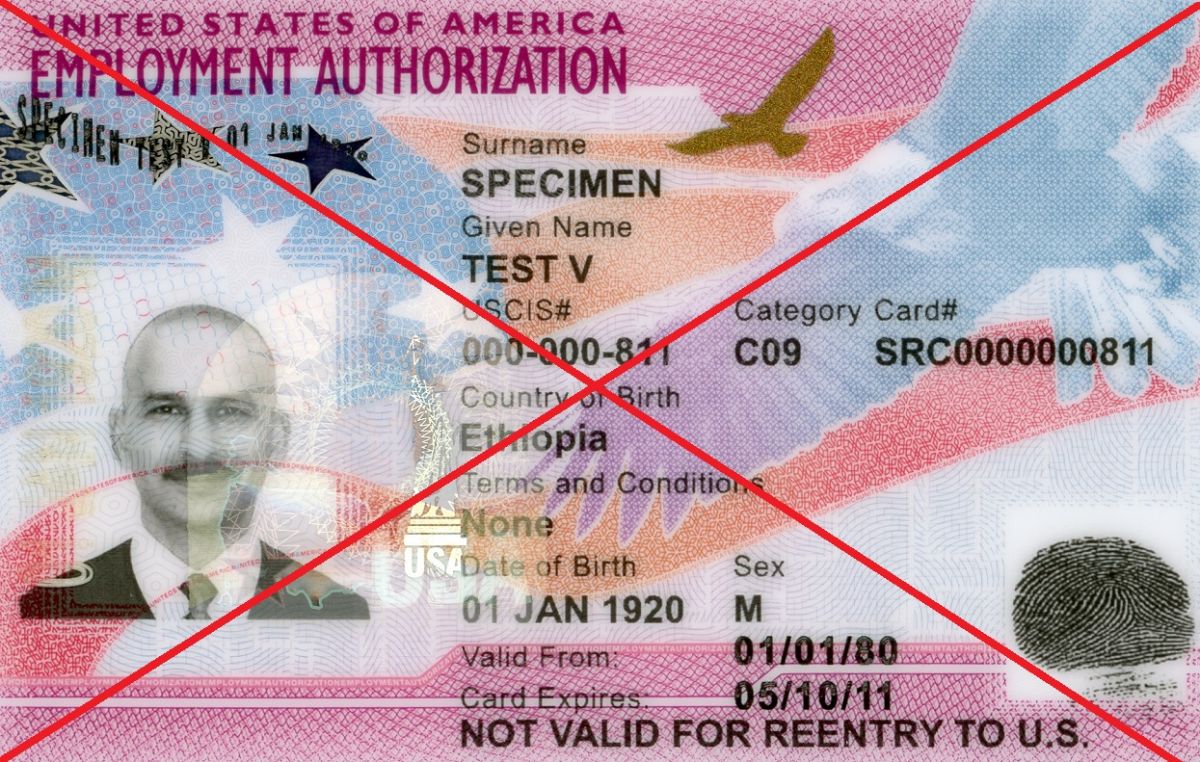 Dozens of Hispanics lost thousands of dollars and some were deported, according to court documents, after being victims of Elvis harold reyes, who posed as a lawyer, pastor, and accountant to give them driver's licenses and work permits.
Through the EHR Ministries organization, the subject rode in Tampa, Florida, the fraud scheme that affected people who even stopped paying for medical treatment to deliver different amounts for procedures before the Citizenship and Immigration Services office (USCIS).
"(EHR Ministries) was part of the scheme that Reyes set up to defraud by showing himself as a lawyer, pastor, accountant and immigration expert and former USCUS officer", indicates the indictment released in March this year in the Middle District of Florida based on an FBI investigation.
The judge Virginia M. Hernandez Covington sentenced Reyes, 56, to 20 years and 9 months in prison. There is a pending consideration to restore damages to the victims.
Upon being cornered with the evidence against him, Reyes pleaded guilty on December 15, 2020, but the sentence occurred on April 12 on the case that evidenced a scheme against undocumented immigrants seeking asylum or any form of immigration protection. , but some ended up being expelled due to fraud.
"Reyes targeted undocumented immigrants from Spanish-speaking countries seeking Florida driver's licenses and work authorization.", indicates the report. "He provided false, inaccurate and incomplete legal and immigration advice to the victims in order to induce them to hire his services and those of the EHR Ministries."
The authorities described at least 25 cases in which they could directly implicate Reyes, but 225 cases of his fraud scheme have been reported.
"The victims hired and paid Reyes to represent them in immigration matters before Citizenship and Immigration Services … and other agencies", indicates the report. "He submitted fraudulent immigration applications on behalf of the victims, seeking asylum and withholding of deportation protections provided in the United Nations Convention Against Torture."
Reyes 'crimes include falsifying responses to questions in asylum applications, fabricating stories about threats, persecution and the applicants' fear of returning to their home countries, the documents detail.
"Reyes did not inform the victims of the answers he had given them", it is added. "Nor did it inform the victims about the legal, administrative and other consequences related to immigration that could derive from the application for asylum or from the protection of the Convention against Torture."
The estimated losses to the victims are $ 1 million, although received at least $ 411,000 from immigrants who trusted him.
"Reyes spent the proceeds of the crime, among other things, on travel, luxury shopping, spas, jewelry, anti-aging beautification procedures and gifts for his girlfriend."say the court report.
Faced with the claims of some of his victims for the lack of results, Reyes threatened them, claiming that he could cause them to be deported.
When the investigation against him became clear, Reyes tried to flee and asked a friend to erase the information from his computers.
"Posing as an immigration attorney, Reyes targeted hundreds of vulnerable people in the Tampa community with his immigration scam," said USCIS Tampa District Director, Michael Borgen.
Michael Cochran, Special Assistant in Charge of HSI (Special Investigative Agency) in Tampa called the crimes committed by Reyes a threat to national security, as they violate the legal immigration system.
"It is shocking that Elvis Reyes is taking advantage of vulnerable people living in fear within our county," added the Hillsborough County Sheriff, Chad Chronister. "I am proud of our detectives … and our diligent efforts to reach undocumented members of our community through public service announcements in English and Spanish, encouraging them to come forward if Mr. Reyes took advantage of them."
The authorities do not specify whether the victims who are still in the United States will be rewarded with any visa for helping to arrest and prosecute Reyes.
How to avoid fraud
Activists and lawyers suggest different ways to avoid fraud:

eldiariony.com
Eddie is an Australian news reporter with over 9 years in the industry and has published on Forbes and tech crunch.