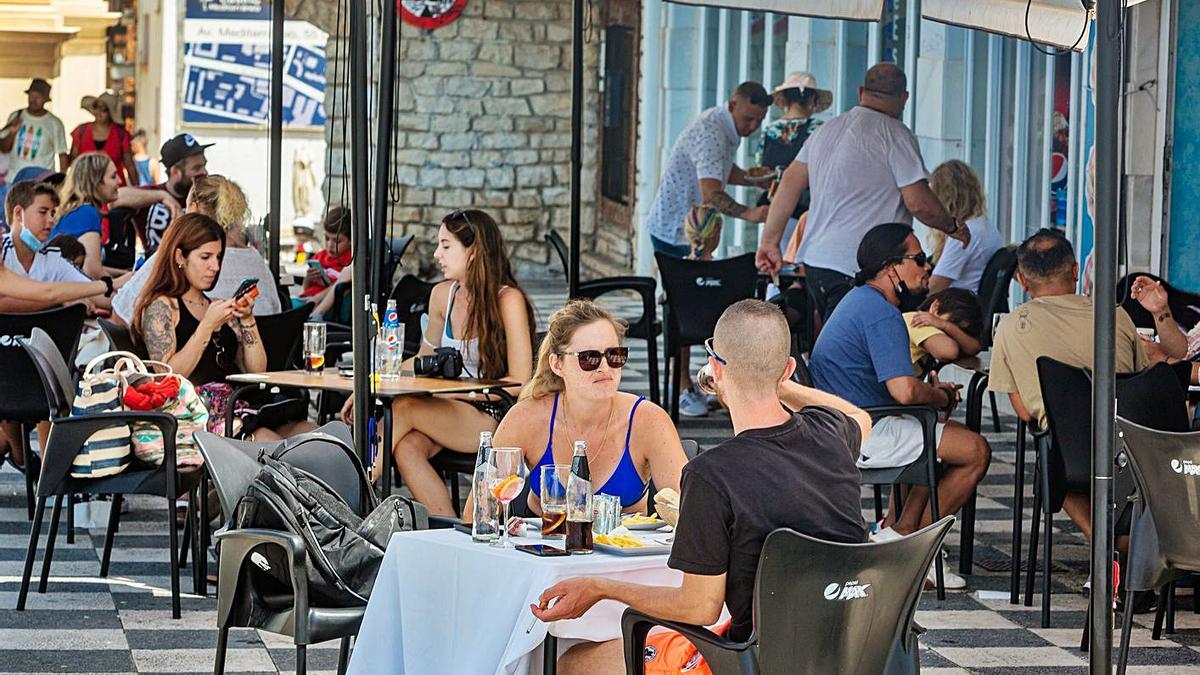 It seems that in the end the tourism sector is going to do its August. Even if it's August of the new post-pandemic normal, almost. An August with masks, with a meter and a half of safety distance, with or without Covid certificate. This year the national tourists will star in it. Statistics say that not even half of Spaniards can take vacations, but half that if they can take vacations as they have been cloistered have more savings than in other years. It's not what hoteliers would want, it almost never is, but … those of HOSBEC They have been asking for the precautionary suspension INSERSO plan. Among so many waves of viruses, the one in August is being less serious in health and more rewarding in economic terms. We are defining the new normal between hesitations, interests, and tug of war.
August already has An incentive: the cabañuelas forecast the weather for the next 12 months. Those who know about this say that the time between August 11 and 14 corresponds to June of next year. The cabañuelas guess the time, although tradition does not say anything about whether we can have bonfires. It is long overdue.
In this August we have already been told that: unemployment fell in previous months as it had not done to date, and membership in the Social Security breaks records. Yes it sure is casual job The vast majority, but there are already entrepreneurs in some communities who cannot find labor or bring foreigners to work here. The reason is that in some communities life is very expensive, and with the salary of a waiter it is difficult to pay any accommodation, I am not saying a floor. On the other hand, telework offers are increasing. These, too, are the new normal.
The CIS tells us, this year again, that we Spaniards accept taxes, above all as a means for the State to continue providing public services; even more than as a tool for redistribution and fighting inequality. But there are its pluses and minuses. Health care, which in the study six years ago was the third most valued with 48.3%, Behind citizen security and public transport, it is now in first place with 61.8%, surpassing the previous services that maintain the same level. It goes up noticeably teaching with 46.8% and it is followed by social services that are in fifth place with a rise of more than 12 points. The one who does not raise its head is the administration of justice, only 19% of Spaniards consider that they work "very" or "quite satisfactorily". I said, health collects satisfaction "A lot" or "enough" of two out of three Spaniards. At the other extreme is justice, two out of three Spaniards consider that it works "little" or "not at all satisfactorily." The new normal does not come here, and the old was not normal either. It is that August has the name of an emperor and there are imperial situations that he does not seem to want to overcome, and does not even try.
August brings us the news that in a couple of weeks 70% of the Spanish population will be vaccinated with both doses. And despite what the World Health Organization, laboratories, apart from go up 30% the price of vaccines, they are primed in that you have to put a third. When more than half the world has not even known the first dose. It must be the heats of summer, but the claims of vaccine manufacturers are not well understood.
The League he wants to sell 10% of his television rights to an investment fund. That really is a novelty. Maybe it will also be because of the new normal. The inter-autonomic Commission has agreed that the return of the League will be with an attendance of 40% of the spectators in the football fields and 30% in the closed enclosures. It is a proposal that will have to be reviewed in a couple of weeks according to the evolution of the fifth wave. Meanwhile we had Olympics every day, in the absence of other news, 24 hours a day. Informants have a lot of time covered and Many pages which, in the month of August, believe me, they are difficult to fill. Until Messi appeared, and solved.

www.informacion.es
Eddie is an Australian news reporter with over 9 years in the industry and has published on Forbes and tech crunch.