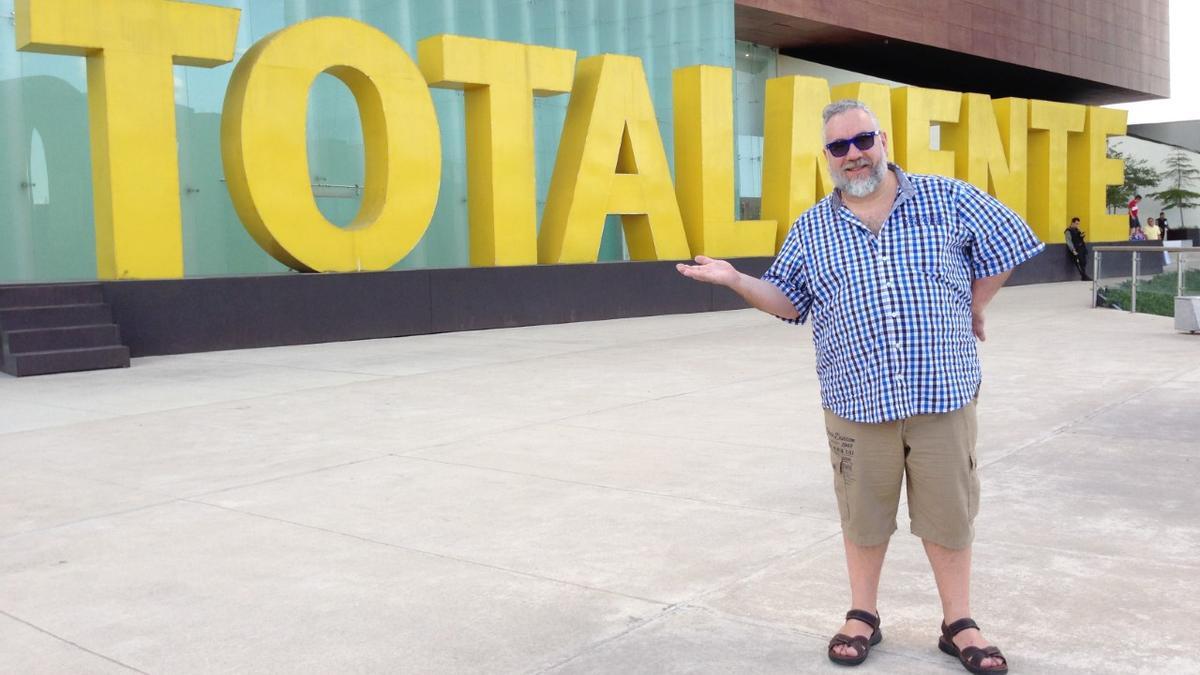 The coronavirus has reached all parts of the planet and from the "other side of the pond", the crevillentino Juan Belmonteexplains the current health situation in Mexico. "The situation is complicated, as it is everywhere. We are all trying to get out of the house as little as possible. It is an exceptional situation and what can be done is done ".
This music producer resides in the city of Guadalajara, in the Jalisco state, where he has been isolated since March last year and hopes "not to have to regret fatal cases in his environment, although he has had some acquaintances admitted in the last two months."
In the Aztec country, this virus on a human and social level "has meant a brutal change in life and habits for everyone. It affects in many ways "occupationally, psychologically and socially". Taking into account the fun character and characteristic attitude of Mexicans. Social life has disappeared to make way for online shopping, work and remote meetings, taking special care to keep distances and applying hygienic preventive measures.
As in Spain, the Pfizer-Biontech vaccine is already being applied in the country, "to health personnel and to some parts of the population." believes that you will receive the puncture at the end of April or May "if private laboratories do not begin to offer it before on their own." The private offer there is very varied and, in many cases, cheap. There is no equivalent to Spanish Social Security.
Current affairs rule and, in this case, politics encompasses the American elections and the victory of Joe Biden. In Mexico, despite being a border country with the United States, "I do not perceive a reaction to it with more or less intensity than from any other country." When asked if the relationship between the two countries could change, although "I don't see myself capable of giving an opinion on something like this, my perception is that there is a lot of fluidity in the diverse and constant exchanges between both countries, despite the specific propaganda display of one or the other politician. I don't think there are big changes, but how do you know? If 2020 has taught us anything, it is that everything can change in a few days ", he clarifies.
The vision of Mexicans about Spain "and Europe in general is one of admiration for history, the monuments and the glamor associated with it. Now, being confined, I do not perceive that the media or the people in general talk about it more than one can talk about any other country ".
In all these months of confinement, Juan Belmonte continues to compose songs and produce content "part of our responsibility as creators is to entertain." In addition, he is translating and adapting his first novel into English. "Yesterday", published in 2015 and ending another in Spanish.
From there, he confesses that when it is safe, he will "cross the pond" and pay a visit to family and friends. "Now it is crucial to avoid trips and risks. Alone we will responsibly get back to some kind of normalcy".

www.informacion.es
Eddie is an Australian news reporter with over 9 years in the industry and has published on Forbes and tech crunch.