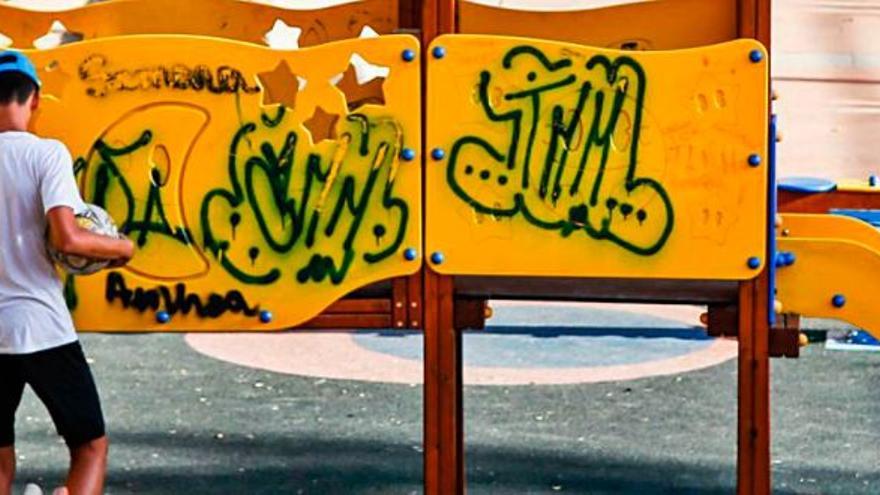 The Guardian Agent Unit, to which the agents are assigned Francisco J. Bellot and Cayetano Gómez, closed last year with 116 direct interventions on 188 minors, a figure practically similar to that of the previous year, in which 115 interventions were registered with 198 minors. As explained by Agent Bellot, there have been actions related to continued truancy or school hours (33), harassment situations in the school environment or in an open environment 4), disruptive behaviors or altercations in the school environment (24) , acts of violence or vandalism (52 ​​interventions), behavior in the family environment (12), crimes against property (10), people (11) or traffic safety (1), offenses for consumption or possession of narcotics (13 ) as well as risk situations such as suicide, homelessness and abuse, among others.
The Councilor for Citizen Security, Enrique Quílez, He recalled that, "within the commitment to proximity and closeness to the citizen that permeates the Local Police of Elda, the Tutor Agent program is one of the greatest exponents." It was in 2017 when a specific intervention unit with minors was set up and its environment, providing it with two assigned agents "who are perfectly integrated into the educational community and seek formulas to approach the city's schoolchildren every year." In this sense, the mayor of the area commented yesterday that different initiatives have been carried out, "one of them being transversal work together with the coexistence commissions of the different schools in order to act jointly in the resolution of conflicts in the school environment or even in public spaces ". It was precisely last May when the adherence to the Protocol of the Tutor Agent Program prepared within the framework of the collaboration agreement with the Ministry of Health, Social Services and Equality, through the Government Delegation for the National Plan on Drugs.
As a consequence of the pandemic, new problems of risk and vulnerability have been detected, both in minors and in families. The other agent assigned to this area, Cayetano Gómez, has indicated that "the suspension of the school year is reflected in this report and instead of a hundred talks we stayed at 46." These are talks that are being offered to students from 1st to 4th grade of Primary, talking about topics such as the rules of coexistence, gender equality, bullying and the misuse of the internet and new technologies.
Gómez has recalled that all families, caregivers or legal guardians who want to contact them can do so by phone or WhatsApp at number 690 761 574, Through the email [email protected] or on the Facebook page of the Local Police of Elda.

www.informacion.es
Eddie is an Australian news reporter with over 9 years in the industry and has published on Forbes and tech crunch.