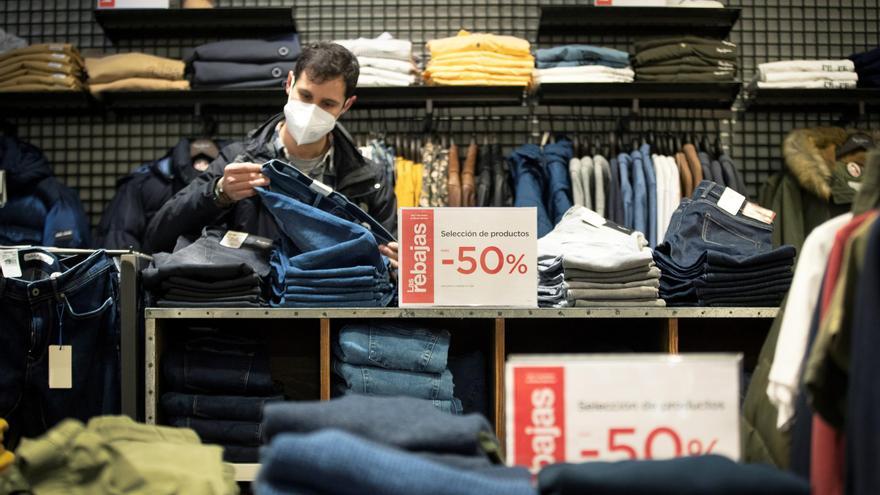 Three out of four products and services included in the shopping basket designed to calculate the IPC They increased in price in 2021 compared to the previous year, with electricity and fuel leading the rises and the tourism sector and mobile telephony leading the declines.
This follows from the analysis of the detailed data published by the National Institute of Statistics (INE) on average inflation for the year, which finally stood at 3.1%, its highest value in the last decade.
The aforementioned indicator has not exceeded that figure since 2011 (3.2%), when Spain was still immersed in the financial crisis.
The average rate of the general CPI moderated thereafter: in 2012 prices grew by 2.4%, during 2013 they rose by 1.4% and subsequently they chained three consecutive years in negative (they fell between 0.2 and one 0.5%).
In 2017 they returned to positive territory with a rise of 2%, they increased by 1.7% in 2018 and another 0.7% in 2019, to record a fall of 0.3% in 2020 in a year marked by the impact of the covid-19 pandemic.
Energy, but also groceries and soft drinks
Of the 221 subclasses in which the CPI is structured -which in turn include a total of 479 items-, in 165 price increases were recorded compared to 2020, that is, 75% of the total.
Electricity pushed prices up with an average rise of 35.6%, a key factor with a large multiplier effect because it caused a general increase in electric bill not only in homes, but also in companies.
This in turn increased the production costs of the companies, and some have already transferred them to their retail prices, although most analysts consider that there are still sectors that are resisting without raising them even at the cost of reducing their profit margin. .
Also contributing to this upward spiral was the rising prices of gasoline and diesel (16.7 and 15.4% on average, respectively), with an impact, for example, on road transport.
Edible oils excluding olive oil (26.9%), liquid fuels (26.5%), liquefied hydrocarbons such as butane or propane (14.9%), olive oil (13.6% ) and soft drinks (10.1%) complete the list of products and services with double-digit price increases.
Technology is not expensive
On the opposite side, 7 subclasses saw their CPI remain intact compared to 2020 and another 49 registered decreases, although mostly of less intensity than the increases; in fact, there were no falls to double digits.
Among the categories that most mobile phone equipment and services were reduced in price, with a decline of 8 and 4.3%, respectively, as well as personal computers (-5.1%).
Due to the difficulties experienced by tourism, the price drops of international flights (-7.5%) and national flights (-4.5%), as well as international tourist packages (-5%) and hotels are explained. , hostels, pensions and other accommodation (-4.2%).
Mobility restrictions are also related to the fact that second-hand cars (-4.6%) and tolls, public car parks and parking meters (-7.3%) became cheaper last year.
Unions ask for higher wages
The average inflation rate for 2021 has been used by the UGT and CCOO unions to justify their request that it is necessary to include wage increases in labor agreements as soon as possible with the aim of compensating for the loss of purchasing power of wage earners.
His argument is based on the fact that the agreements with economic effects in 2021 collected an average increase in salaries of 1.5%, less than half the average rise in inflation (3.1%).
The same indicator is also used by CEOE employers to insist that This is not the time to pass on the entire CPI to wages, since the annual average was very far from the year-on-year figure recorded in December (6.5%, the highest rate in 30 years) and they trust in a slowdown throughout 2022.
However, some entities such as the Bank of Spain or the Fundación de Cajas de Ahorro (Funcas) are already projecting high CPI rates for the current year as well, and forecast average inflation of around 3.7%, six tenths higher than the from last year.

www.informacion.es
Eddie is an Australian news reporter with over 9 years in the industry and has published on Forbes and tech crunch.