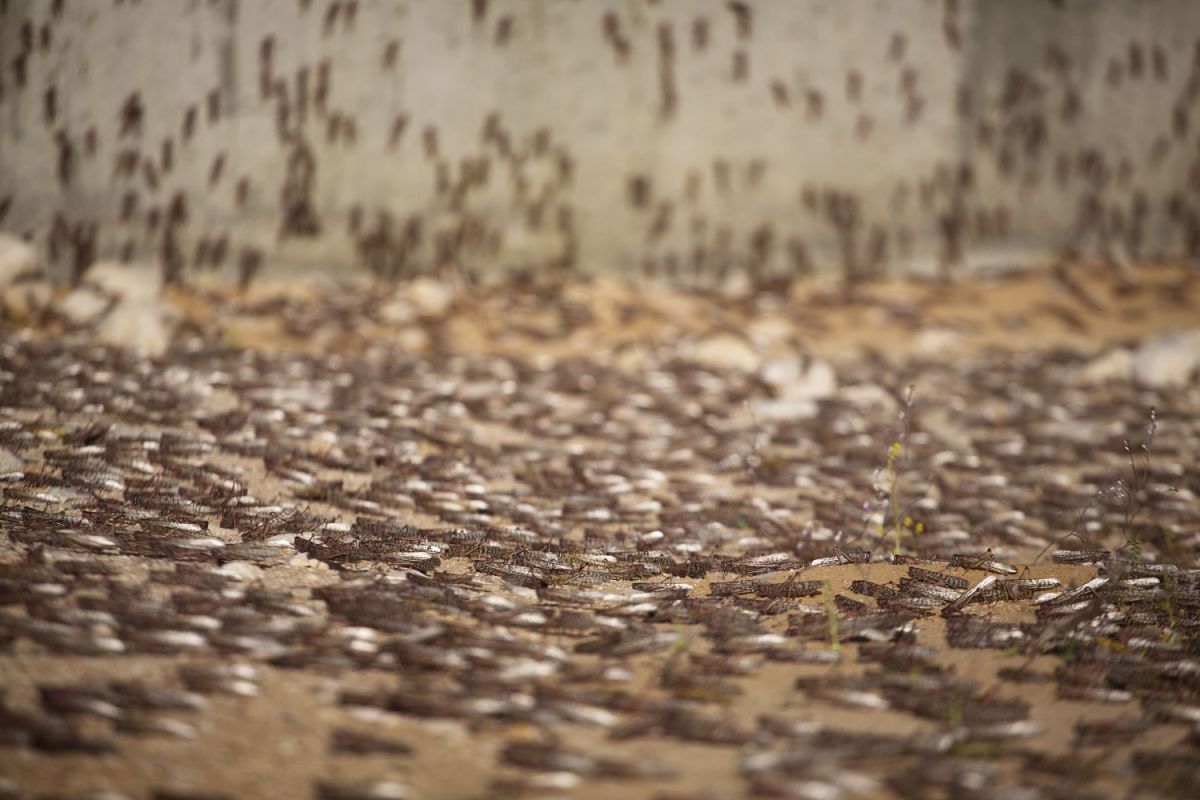 Seconds before starting their flights, British Airways pilots detected a rare, but very dangerous anomaly: Insect infestations prevented last minute takeoffs in long-stored aircraft due to the pandemic.
On three separate flights between June 9 and 11, the pilots interrupted takeoffs after discovering that the aircraft's speed sensors were not working properly. When reviewing the aircraft, the technical staff found that Insect pests had infiltrated specialized aircraft apparatus, known as Pitot tubes, so the speed readings were affected.
According to the English press, insect infestations are one of the risks suffered by aircraft after being stored for several weeks due to the cut in flights in the world caused by the COVID-19 pandemic.
The incidents were reported at Heathrow Airport and coincided with a heat wave in which ambient temperatures hovered around 80 degrees Fahrenheit (26 degrees Celsius), ideal conditions for insects.
In one event, the pilots had to use the brakes and reverse thrust to stop the aircraft when it was taxiing down the runway at about 100 miles per hour. The flight, bound for Accra, Ghana, was delayed for around five hours, as it was necessary to change planes.
Yes in June 2020 a similar circumstance had occurred with a Wizz Airlines plane that was parked for 12 weeks during the first blockages caused by the pandemic.
In 1996, a Boeing 757 was involved in a terrible accident that claimed the lives of 189 peoples. The cause is believed to have been that the pilot was mistaken for a faulty airspeed indicator while taking off from the Dominican Republic bound for Frankfurt. At that time, the investigations determined that the most probable cause of the accident was that a mud wasp nested in one of the Pitot tubes, taking advantage of the fact that the aircraft was parked on the ground for 20 days.
Although the airport authorities require that the planes have special covers on the Pitot tubes precisely to prevent the entry of insects or dust, the fact that they remain on the ground for so long helps the proliferation of these organisms.
The British Civil Aviation Authority issued a safety bulletin for aircraft operators warning them of aircraft hazards when returning to service after 'prolonged parking': 'Crews should be aware of this potential problem, reminding them of the importance of speed controls during the take-off run and the actions to be taken in the event of a discrepancy, as well as the unreliable speed indications appropriate for your aircraft type in case the problem was discovered once in the air".
---

eldiariony.com
Eddie is an Australian news reporter with over 9 years in the industry and has published on Forbes and tech crunch.