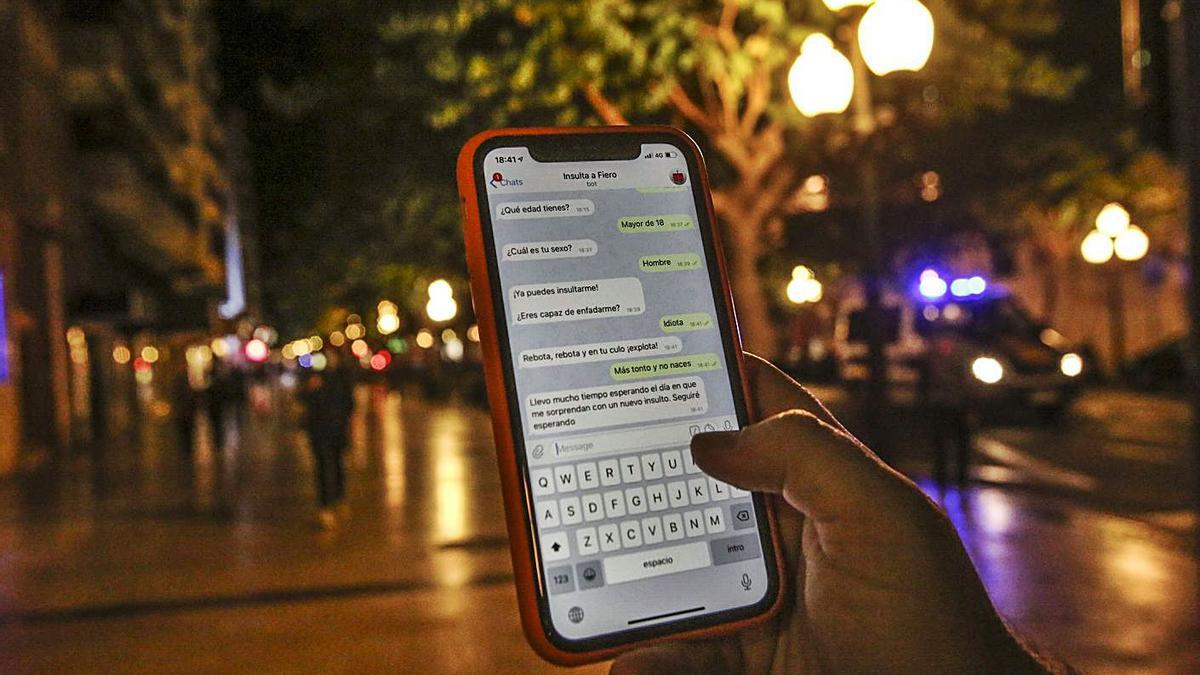 «You can insult me ​​now, are you capable of angering me?»This is how "Fiero", an app developed by the Group for Language Processing and Information Systems of the University of Alicante (UA) challenges anyone who is encouraged to "vent" by writing all kinds of expletives in this application. Academics have not lost their minds, they just want citizens to help them «Teach the machine» the more insults the better so that a «corpus» of language can be created. The objective is a project that will help detect in social networks the cyber bullying, the spread of hate speech and offensive language, and the detection of certain mental health problems such as anorexia, depression, and even suicide prevention.
It is a research project aimed at developing language models called Living-Lang in which researchers from the UA and the University of Jaén work. Within this project there are different branches that range from the detection on social networks and the internet in general of "fake news" in the field of health to misogyny and xenophobia on Twitter.
Fiero collects insults and stores them in order to generate lists of words that the system can later recognize by diving into the internet. The objective is "to train, by means of automatic learning algorithms, computer systems based on Human Language Technologies to face different social problems", the research group explains.
The 'bot' has been developed in Telegram and the first thing that asks the user is their gender and age. Then he invites to insult and even answers with irony in order to get more insults from the user. «Fiero« makes comments of type «I've been waiting for a long time to be surprised with a new insult. I'll keep waiting "or" you bore me "if the insult being written is too common.
The development of this technology has arisen from the Group of Language Processing and Information Systems with a high involvement of Multimedia Engineering students in practices, in order to use it to capture insults that serve to create a popular dictionary on the subject , they explain from the UA. But they need more and that is why they ask for help, since the more varied and more turns you collect, the better the system will learn and the more it can detect later.
Once the data is collected with this tool, in collaboration with researchers from the University of Jaén «we will create automatic artificial intelligence systems capable of detecting and alerting of insults both in social networks and in other messaging mechanisms in which we want to incorporate ». "All this in the line of promoting the development of technologies that ensure the inclusiveness of society", conclude from the UA.

www.informacion.es

Digsmak is a news publisher with over 12 years of reporting experiance; and have published in many industry leading publications and news sites.