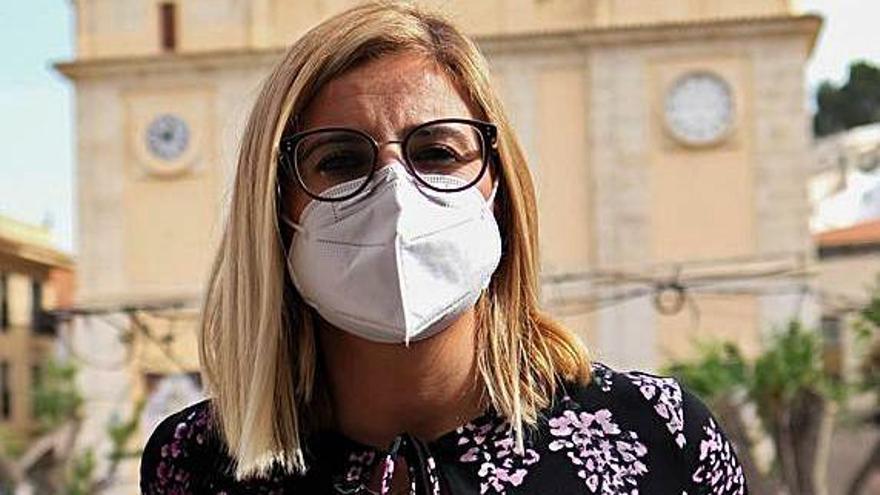 Was this situation avoidable?
It is a question for which I do not have an absolute answer but rather it raises many other questions. Petrer is a city that after confinement maintained low levels of infections until a few weeks ago they began to increase alarmingly. We are also seeing it in other cities and other autonomous communities of our country. Of course, in our case there is no trigger or main cause that caused the increase. The health authorities speak of contagions in the social and private sphere, which is what is most worrying us. Therefore, together with the stressful situation that the hospital is experiencing, it was difficult to prevent further measures such as the perimeter confinement of Elda and Petrer from being adopted. We have to prevent the disease from spreading, that is our main collective challenge and the most important that we all face. Complying with the rules and taking extreme precautions is vital to achieve this.
What is the solution?
There are many unknowns that we now have. There have been cases in which some people have been infected and others not after being in contact with a positive person who did not know they had the virus. The only certainty is that by reducing the contacts we have outside of our narrow circle, we simultaneously reduce the possibility of contagion. And in spreading this question we have been committed from the Petrer City Council since the house confinement ended, before the summer.
Are Petrer and Elda coordinated?
Before my appearance I have been talking with Rubén Alfaro to coordinate all the actions, as well as there will be maximum coordination between the Local Police agents of both municipalities. Petrer and Elda form a nucleus on which a good part of the commercial, industrial and administrative activity of the Medio Vinalopó region pivots. That is why this perimeter closure will allow us to protect our neighbors and, at the same time, also protect the neighbors of other municipalities.
Do you really believe that the perimeter confinement will be fulfilled or will there be a rogue to evade the controls?
We have requested the collaboration of other Security Forces and Forces and the Autonomous Administration so that the perimeter closure is a reality.
Have they done all they could?
I think it would not be fair to attribute control of the pandemic to the City Council. We have adopted measures that, in some cases, have been more restrictive than what Public Health had determined. And in the field of awareness, I believe that we have also been an exemplary City Council whose actions have had an impact even at the national level. There are many variables to take into account when controlling the pandemic, starting with the individual and collective responsibility of each and every one of the neighbors. I also tell him that we will continue to take action if the situation does not improve in the coming weeks.
How will they help the industrial fabric?
The institutions have to help and encourage entrepreneurs to seek new market niches, to reinvent themselves, and in Petrer many shoe and leather goods factories have redirected part of their activity to the manufacture of masks.

www.informacion.es

Digsmak is a news publisher with over 12 years of reporting experiance; and have published in many industry leading publications and news sites.