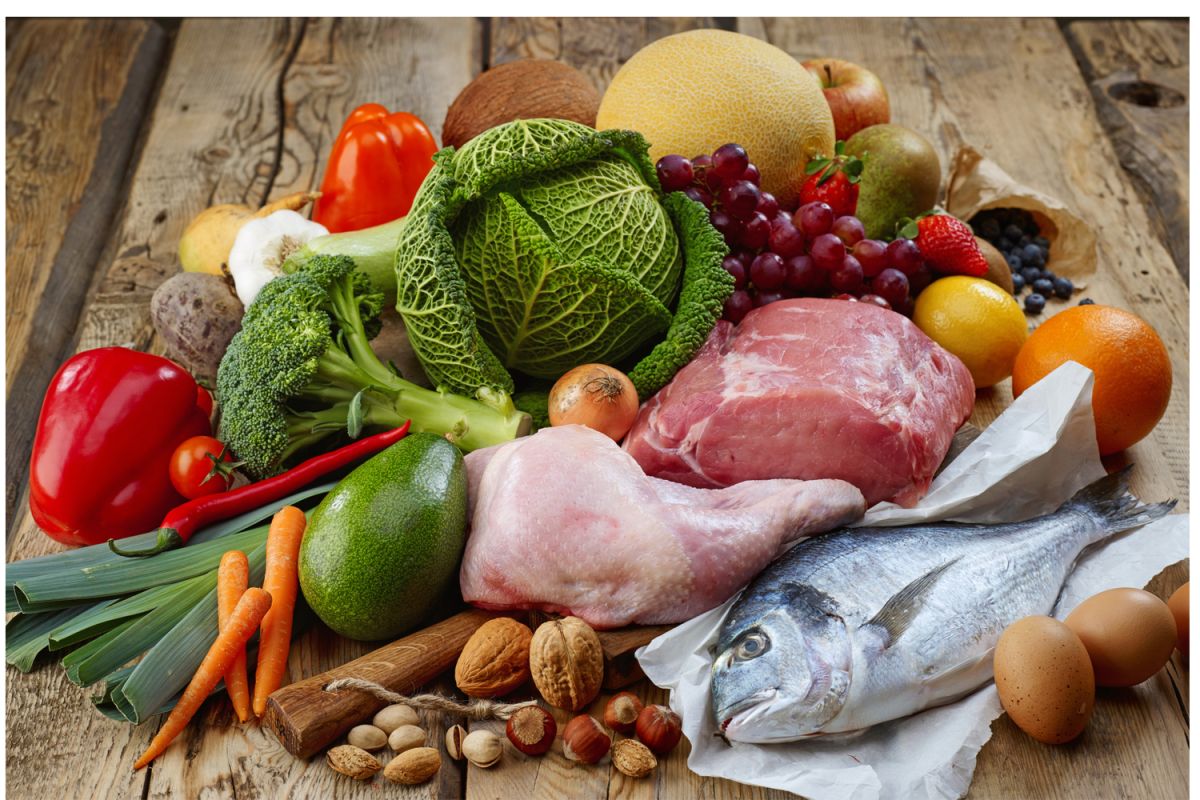 Getting all the nutrients the body needs is one of the best tools to prevent chronic diseases and live longer. Recently, European researchers discovered that iron deficiency may be linked to an increased risk of heart disease. According to the study, led by the University Medical Center in Hamburg, Germany: 1 in 10 new cases of heart disease in middle-aged people could be prevented if they had sufficient levels of iron in their diets.
It is well known that iron is one of the most important nutrients in the diet. It plays a fundamental role in various vital functions, such as the formation of bones or the production of hormones, in the transport of oxygen and participates in the production of elements in the blood (the clearest example: hemoglobin). In addition, it is related to the proper functioning of the immune system since it increases resistance to diseases and infections, and collaborates in numerous chemical reactions. Its deficiency stems from conditions such as iron deficiency anemia and deteriorates the body's defense system.
According to the study's lead author, Dr. Benedikt Schrage, a physician in the Department of Interventional Cardiology at the University Medical Center in Hamburg, Germany; study findings indicate that iron deficiency might be a suitable target for preventive measures in the general population. They also support trials exploring the efficacy of iron supplementation in people with functional iron deficiency. Although, according to researchers, the connection between iron deficiency and heart disease is not entirely clear. Among the possible theories they attribute as a potential link, the essential role that iron plays in the balance of the body and energy metabolism.
It is important to mention that people who have some type of iron deficiency, they generally don't get enough of this vital mineral through their diet or they can't process the iron they get. Therefore, the main recommendation is to start by ensuring adequate iron intake through powerful foods that also benefit health in numerous additional aspects. The best sources of iron are animal foods such as beef and pork, poultry, fish, shellfish (including tuna, scallops, and shrimp), and eggs. Fortunately, iron is also found in plant-based foods, such as spinach, sweet potatoes, strawberries, watermelon, lentils, beans, quinoa, chickpeas, seeds, nuts, and soy products. Other good dietary sources include enriched breads and pastas.
Experts consider that iron supplementation plays a minor role, provided that the general absorption through food is sufficient. However, they are recommended in those people who cannot absorb enough iron through the intestines; in some cases intravenous iron therapy may be an option.
As previous references, there are some studies that have found that iron-deficient patients with cardiovascular disease, they are more likely than others to be hospitalized or die. As an aside: In such cases, intravenous iron administration improved symptoms, function and quality of life in iron-deficient heart failure patients, the researchers noted.
On what did the study consist of? It was attended by more than 12,000 European men and women with an average age of 59 years and it was a long sample that lasted approximately 13 years. The researchers looked for heart disease and stroke, death from cardiovascular disease, and death from any cause. At the beginning of the study, almost two-thirds of the participants had what is called functional iron deficiency. This means that they have enough iron, but not enough, in the blood for the body to function properly. Among the most relevant findings, they discovered that these people had more likely to develop heart disease and were also more likely to die over the next 13 years.
What was the results? During follow-up, 18% of the participants died, 5% of them from cardiovascular disease. Additionally, 9% were diagnosed with heart disease and 6% with stroke. Other quite worrying data also came to light: iron deficiency was linked to a 24% increased risk of heart disease, 26% higher risk of dying from cardiovascular disease and 12% higher risk of dying from any cause, compared to no iron deficiency.
Schrage and his colleagues calculated the effect of iron deficiency over 10 years: they found that 5% of all deaths, 12% of cardiovascular deaths, and 11% of new heart disease diagnoses could be attributed to iron deficiency. iron. Therefore increasing the consumption of foods with iron is an important measure, however, it is not the only tool in the prevention of cardiovascular diseases. It should always be complemented with a balanced and healthy diet, and above all with good habits focused on lifestyle: physical activity, quality rest, adequate stress management, good control of blood pressure and cholesterol.
It is also essential that vulnerable groups such as children, pregnant women and the elderly, meet the iron requirements established as healthy. The general recommendations established by the World Health Organization are the following: men from 19 to 50 years old: 8 mg; women 19 to 50 years: 18 mg, adults over 51 years: 10 mg; pregnant women: 27 mg of iron per day.
—
It may interest you:

eldiariony.com
Eddie is an Australian news reporter with over 9 years in the industry and has published on Forbes and tech crunch.