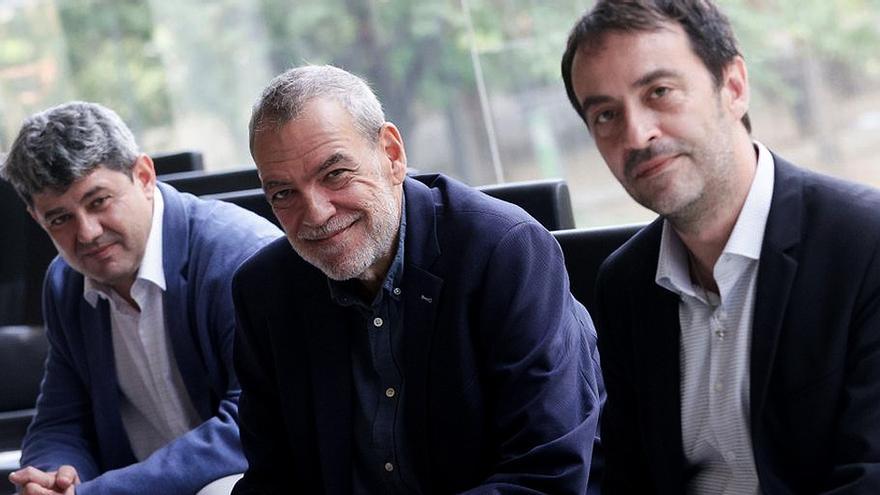 At the end of the 90s, 'The New York Times' unveiled one of the great deceptions of the literary guild that even led to its person in charge of being tried. It was, it is known, JT Leroy, a supposed adolescent writer who was prostituted by his mother, HIV positive and self-destructive who managed to redeem himself thanks to literature thanks to three books based on his sordid experiences. It was all a lie. Behind Leroy was a woman, Laura Albert, that he had also suffered his own in his adolescence and simply changed the sex of his own experiences. Albert went further than the three hidden authors behind the pseudonym Carmen Mola have done. He hired his 16-year-old androgynous-looking sister-in-law to pose as Leroy, while he was admired and praised by hardcore fans Bono, Lou Reed, Tom Waits, Winona Ryder, Calvin Klein and Gus van Sant. Many readers who identified with him felt cheated.
In the case of Mola, the phenomenon is more of walking around the house. In truth, the main difference in this case was a pseudonym (which can always be read as "don't believe anything because after a pseudonym anyone can always appear") but the trio Jorge Díaz, Agustín Martínez and Antonio Mercero and his publishing house, Alfaguara, went a step further by giving a life, or rather a biography, to such Carmen Mola, in a series of interviews conducted through questionnaires via email. Mola, according to the invention, was a high school teacher, with three children and a story that provoked laughter: a woman embarrassed by fantasies of extreme violence – the brand of Mola's house – that she was capable of imagining, forced to hide his identity so that the neighbors and his sisters-in-law would not find out.
The publisher Sol Salama, who from its Tránsito label, exclusively dedicated to female authors, points out that in this invented stereotype there is a "Contempt" for current authors and the work that the creators are doing –with its violence and its viscerality, does anyone think that a film as tough as'Titanium'Is it not very feminine? – "Violence has always been considered a matter exclusive to men, relegating women to more domestic issues and less masculine consideration. But in recent times we are breaking that mold and authors such as Mónica Ojeda and Mariana Enríquez use terror normally.
Hide to be read more
As editor, Salama, criticizes the "little editorial honesty" of the case. She accepts the version that at first everything was born from a very little thought-out joke but, it should be noted, this joke has consequences and "emphasizes a reality and deep down generates a certain contempt for how women have had to fight for the market."
"It seems wrong to me," explains Marta Marne, critic of this newspaper and journalist specializing in crime fiction. that they did not even stop to think for a moment what it meant to write with a female pseudonym. Women have been forced to write with a male for centuries not for a matter of mere game or marketing but because if we didn't, nobody would read us". Marne also maintains that Mola's first book, despite being an absolutely unknown 'author', was accompanied by an important advertising campaign, in which the choice of the name was one more aspect and not one minor.
It is impossible to think about the case of Elena Ferrante, that without entering into the goodness of her literature, a good part of the phenomenon she represents has been sustained in silence and in the absence of the pseudonym, and no one, today, no one can guarantee one hundred one hundred percent that it is not a man, a possibility that was speculated for a while. So it is quite possible to think that this marketing effect also weighed in the Mola affair.

www.informacion.es
Eddie is an Australian news reporter with over 9 years in the industry and has published on Forbes and tech crunch.