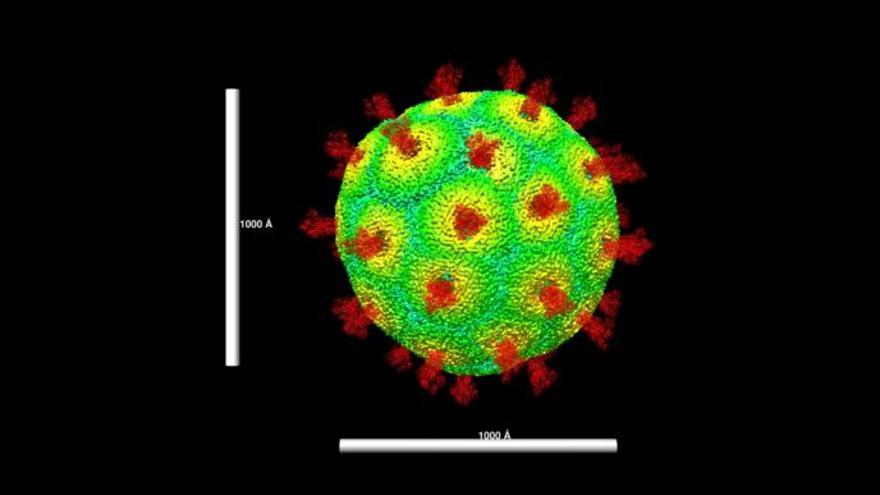 As always when we speak with serious and rigorous scientists about news that affects the coronavirus, the answer is repeated: "it is not yet clear."
But the truth is that in Britain, where the Delta variant is widespread, reports are beginning to appear that the symptoms seem to be changing.
It is not a laboratory test, but it is a statement made by researchers who conduct the Covid Symptom Study, in which people who contract the disease are asked to report their symptoms in an app.
The new symptoms of Covid-19
It is with these data that these researchers ensure that the most common symptoms of Covid have changed as the Delta variant has spread across Britain.
• "What we noticed with data from last month is that we are now seeing different sets of symptoms than we saw in January," Tim Spector, a genetic epidemiologist at King's College London, who is leading the study, said in June.
Headaches, sore throats and runny noses are now among the most common symptoms, Dr. Spector said, and fever, cough and loss of smell are less common.
However, these data have yet to be published in a scientific journal and some researchers remain unconvinced that the symptom profile has actually changed.
It may interest you: The Delta variant is a "monster" next to the Wuhan coronavirus
Great variety from one person to another
These experts believe that Covid-19, regardless of the variant, can vary greatly from one person to another.
• "Covid is generally associated with a wide variety of symptoms, so it is difficult to say if what we are seeing is really unusual or if it is anecdotal. So I'll wait for the data to be peer-reviewed and published before I come to a conclusion, "said Angela Rasmussen, a virologist with the University of Saskatchewan Vaccine and Infectious Diseases Organization.
Even if the data were verified, that would not necessarily mean that the Delta variant could cause different symptoms and could mislead us. Because the profile of the patients has changed a lot.
ZOE Covid Study App
In any case, it is a fact that from the application ZOE Covid Study Researchers have detected different symptoms and some of them are novel.
But it does not depend on a differentiation by variants. Although the reality is that the participants in this study are mostly infected by the Delta variant, as can be concluded from its origin.
Thus, the study authors have detected the 5 main symptoms according to the circumstances of each one.
Symptoms in vaccinated: Cough decreases, and sneezing increases as a symptom
For these patients, 'traditional' early pandemic symptoms such as anosmia (loss of smell), fever, and shortness of breath continue to appear, but do so at much lower levels. Specifically in place 5, 12 and 29 respectively.
Now the 5 most frequent are, in this order:
1. Headache
2. Runny nose
3. Sneezing
4. Sore throat
5. Anosmia or loss of smell
Even what was perhaps the main indicator of contagion at first, which was a persistent cough, now ranks number 8 among those vaccinated.
The prominence that sneezing is taking as a symptom is surprising. So much so that the researchers who analyze this data assure that if you are vaccinated and start sneezing a lot without an explanation, it is advisable to get a COVID test.
Symptoms with one dose: Cough returns, but under the mucus
The classification changes slightly after one dose of the vaccine. And the main difference is that the original main indicator, persistent cough, does appear among the five most important symptoms.
But it does so under the mucus and sneezing, which were not even considered symptoms of infection before.
1. Headache
2. Runny nose
3. Sore throat
4. Sneezing
5. Persistent cough
Unvaccinated Symptoms: Loss of Smell Becomes Rare
It is perhaps the most significant when it comes to ensuring that the symptoms of Covid-19 are changing with the new variants.
Because in the unvaccinated there are also important changes.
For example, loss of smell comes in at No. 9 and shortness of breath is very low on the list, at No. 30.
1. Headache
2. Sore throat
3. Runny nose
4. Fever
5. Persistent cough
It may interest you: Coronavirus and pets: it is better not to sleep with the cat or let the dog lick you
The world takes new steps
The answer to this question was given yesterday Thursday, in a briefing at the White House, by the director of the CDC (Centers for Disease Control and Prevention), Dra. Rochelle P. Walensky:
• «The Delta variant is more aggressive and much more transmissible than previously circulating strains. It is one of the most infectious respiratory viruses that we know and have seen in my 20-year career.
And the spread of the virus is forcing the world to take new measures:
– In the United States, Delta is already responsible for more than 80 percent of coronavirus infections, mainly among unvaccinated people.
– In Australia they have confined some of the big cities to respond to new outbreaks.
– In Malaysia they have asked people to stay at home.
– Ireland delayed plans to reopen the interior of the restoration.
– Hong Kong restricted incoming flights from Great Britain.
– Italy announced yesterday that it will start requiring a proof of vaccination or a recent negative test to enter restaurants, visit museums or participate in other activities.
Even the WHO, with the rise of the Delta variant, vaccine shortages and high community transmission rates in many parts of the world, is encouraging fully vaccinated people to continue to wear masks.
And it is that what was initially called "double mutant strain of India" is already located in 124 countries and is becoming the majority in several of them thanks to its enormous capacity to infect and its speed.

www.informacion.es
Eddie is an Australian news reporter with over 9 years in the industry and has published on Forbes and tech crunch.