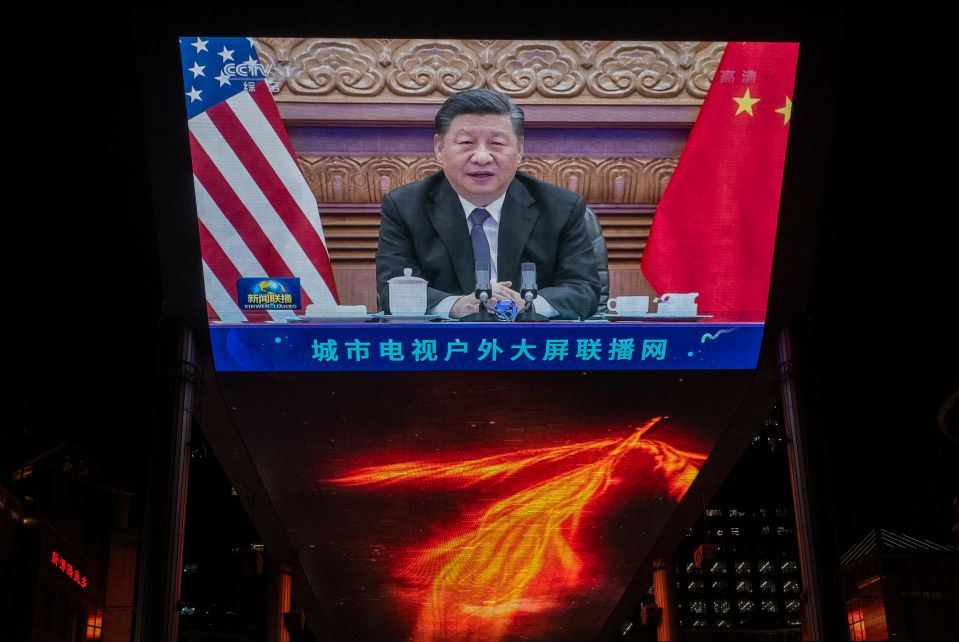 Foto:
Kevin Frayer / AFP / Getty Images
The economic reforms that China began implementing after Mao Zedong's demise in 1978 marked a major economic take-off and created opportunities that lifted some 800 million people out of poverty. Everything seemed to indicate that China had found the way to become a promoter of peace and prosperity.
But in 2013, the political leadership passed into the hands of Xi Jinping. His political record identified him as a hard-line Maoist, a staunch Marxist-Leninist (despite all the disasters that ideology has caused in the countries that adopted it), who had risen through the party ladder as an enemy of corruption. .
Since coming to power, Xi has focused on reordering all policies. He established his creed that China was ready to become the world's leading power. He emphasized taking away the autonomy Hong Kong enjoyed and using force to achieve this. He began to threaten Taiwan militarily. It deployed warships across the South China Sea, trying to impose its dominance in military and economic terms. It strained relations with India, creating armed incidents along the border.
In foreign policy, he assumed an arrogant attitude in negotiating trade differences. He declared a quasi commercial and financial war against the United States, when this country demanded to correct the commercial imbalance. To the increase in customs tariffs for Chinese products, Xi responded with a devaluation of the currency and the sell-off of North American bonds. When Australia called for an investigation into the origin of the coronavirus, Xi suspended the purchase of Australian meat and wines.
In domestic politics, Xi ordered audits and regulations of all large private companies. First, he ordered the creation of a Communist Party commission in every private company with more than 50 employees, and the appointment of a Party representative on the board of all large private companies.
Several billionaires have seen their companies come under severe scrutiny. The first victim was Alibabá, who was forced to "reduce" its size and suffered a huge drop in the value of its shares. Some less fortunate entrepreneurs have ended up in prison. Xi Jinping's "war" against large private companies reflects the path back to Maoism and absolute state control over the economy.
In short, the goodwill with which the world was perceiving China is over. Xi Jinping seems determined to lead his country into a warlike conflagration or to create a new Cold War, with all its negative implications. The biggest loser in the new political direction is the Chinese people. His leadership must already be wondering if Xi Jinping is the leader China needs, after the advances he has made in the last 35 years.
Luis Zúñiga is a political analyst and former diplomat.

eldiariony.com
Eddie is an Australian news reporter with over 9 years in the industry and has published on Forbes and tech crunch.